Local News
Firefighter fell through floor while battling Arlington blaze
He wasn't injured and kept fighting the fire.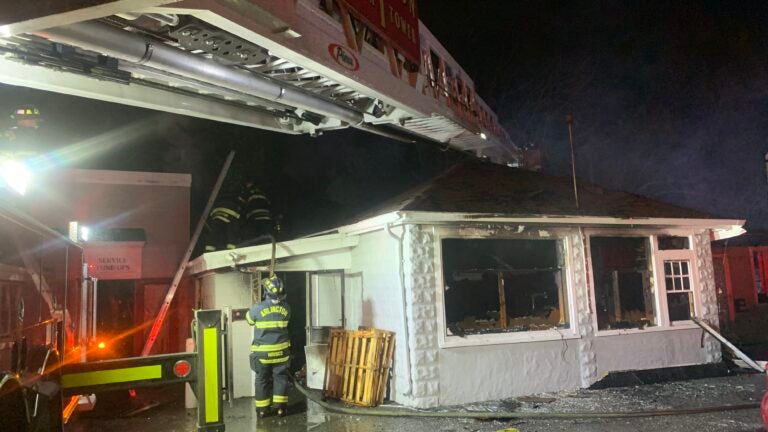 Firefighters responded to a three-alarm fire overnight in Arlington.
The fire department responded to the blaze at the mixed-use commercial building at 43 Dudley St. around 11 p.m. on Wednesday, finding heavy fire and smoke upon arrival, Arlington Fire Chief Kevin Kelley told Boston.com.
While battling the flames, a firefighter fell through the floor up to his waist, but Kelley said he was able to get himself out, wasn't injured, and continued to work to put out the blaze.
The building was empty at the time, so no civilians were injured, according to the fire chief.
The blaze was knocked down around 2 a.m. Thursday morning, and its cause remains under investigation.
Newsletter Signup
Stay up to date on all the latest news from Boston.com