Local News
Fitchburg man accused of murdering Jeremiah Oliver arraigned, held without bail
Alberto L. Sierra Jr. allegedly killed the 5-year-old after Oliver went missing in 2013. The child's body was found in a suitcase on the side of a highway in 2014.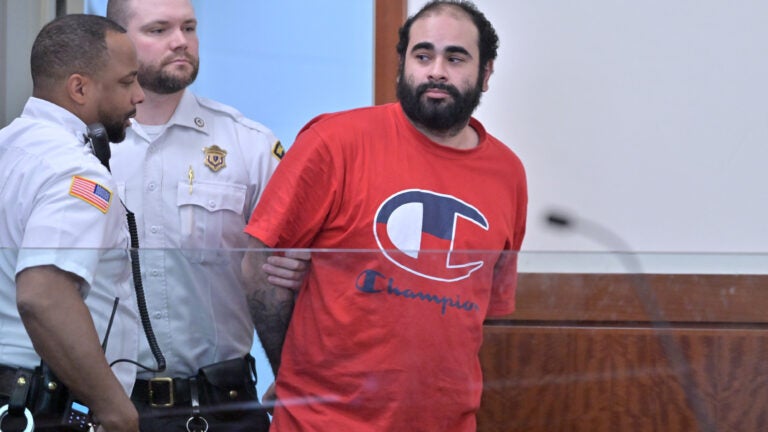 The man charged with killing Jeremiah Oliver, the Fitchburg 5-year-old who went missing in late 2013, was arraigned Thursday.
Alberto L. Sierra Jr., 32, of Fitchburg was ordered held without bail, according to the Worcester County District Attorney's office. He is scheduled to return to court on May 25.
Sierra was indicted by a grand jury on a murder charge and another charge of disinterring a body. Oliver's body was found on April 18, 2014 in a suitcase off of I-190 in Sterling.
A homicide investigation has been ongoing for years. The Office of the Chief Medical Examiner determined that Oliver's death was a homicide "of undetermined etiology."
Oliver's disappearance and the investigation that followed drew massive scrutiny of the state's Department of Children and Families. The agency's commissioner resigned in the wake of revelations that a DCF social worker was found to have skipped eight mandatory monthly visits with Oliver, which partly coincided with the time in which he went missing.
Sierra, who was the boyfriend of Oliver's mother around the time he disappeared, was first charged with kidnapping and assaulting Oliver. In 2017, he pleaded guilty to assaulting Oliver's mother and siblings. Prosecutors dropped the previous charges against him to make sure that double jeopardy would not prevent future homicide prosecution, they said at the time.
Sierra was released from prison in 2020, The Lowell Sun reported.
Newsletter Signup
Stay up to date on all the latest news from Boston.com