Local
Salem decriminalizes psilocybin, the 'magic' chemical in magic mushrooms
Psilocybin has been promoted as a treatment for depression and other mental illnesses by medical and mental health professionals.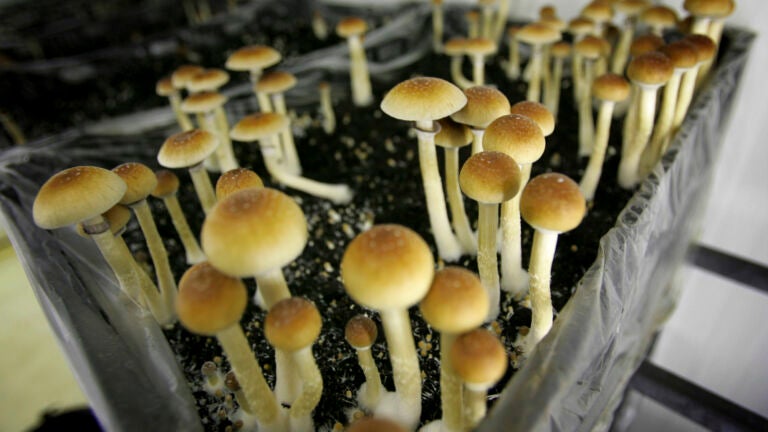 Halloween in Salem might be a little weirder next year, now that the witch city's city council has moved to decriminalized psilocybin — the psychoactive compound in "magic" mushrooms.
Last week, the Salem News reported, the council voted unanimously in favor of a resolution that makes "the investigation and arrest of adult persons for cultivating, purchasing, transporting, distributing, engaging in practices with, and/or possessing psilocybin-containing fungi shall be amongst the lowest law enforcement priority for the city of Salem."
The resolution also calls on the Essex County District Attorney's office to "deprioritize" prosecuting people for crimes related to hallucinogenic drugs, but does not authorize commercial retail of such substances, the newspaper reported.
Why decriminalize psilocybin
Psilocybin can cause feelings of euphoria and sensory distortion similar to LSD, but is also non-addictive, according to Medical News Today. While it is a Schedule 1 substance and can cause anxiety attacks and nausea, it has also been promoted by some medical and mental health professionals as a treatment for depression, addiction, and other mental illnesses.
"We owe it to our residents to provide a safe, reasonable, and practical way to access plant medicines," Ward 7 Councilor Andy Varela reportedly said of the resolution. "To deprioritize psilocybin is the next step to making sure our health care professionals have another tool in their toolbox."
The council passed the resolution after two meetings where councilors listened to doctors, therapists, law enforcement, and others speak on the dangers and benefits of psilocybin, the Salem News reported.
"The chief made the point that not only is this already a relatively low priority and low cause of disruption for our community, as far as the police department is concerned, but that there's actually in his eyes a legitimate opportunity to address what is an active public health emergency, in terms of opioid addiction and abuse and overdose," Ward 4 City Councilor Leveille "Lev" McClain said, according to the newspaper.
Ward 5 City Councilor Jeff Cohen told WBZ NewsRadio that police will still arrest people if they use psilocybin in an "egregious or negative" way.
What's next
According to Wicked Local, Salem is the sixth Massachusetts community to institute such a measure, after Cambridge, Somerville, Northampton, Easthampton, and Amherst. Oregon and Colorado have gone as far as legalizing psilocybin.
James Davis, founder of Bay Staters for Natural Medicine, told Wicked Local his organization has been talking with officials in Boston and Medford about taking similar steps to decriminalize psilocybin in those cities.
Newsletter Signup
Stay up to date on all the latest news from Boston.com