Local
Sewage overflows in Boston and Cambridge prompt warnings
A number of sewers in Boston and Cambridge overflowed late Saturday and early Sunday due to heavy rains.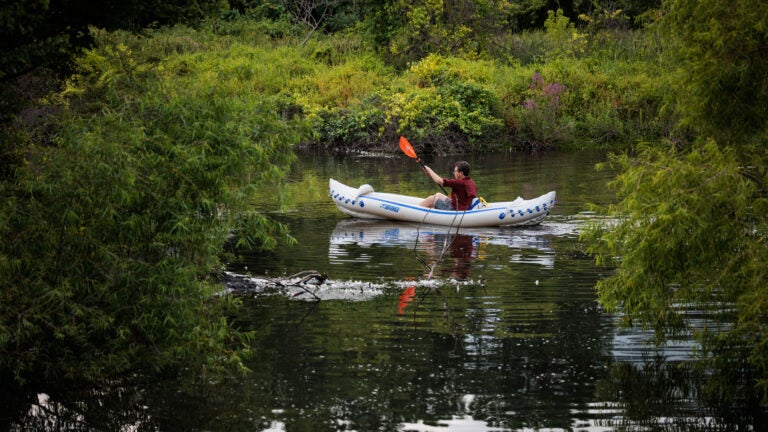 Heavy rains over the weekend caused a number of sewage overflows in Boston and Cambridge, prompting officials to alert the public about the dangers of contaminated water.
State regulations require local public health departments to alert residents whenever a combined sewer overflow (CSO) event may create a risk to public health.
A CSO occurs when a large storm overwhelms a sewage system. Rainwater mixes with wastewater and is discharged into nearby bodies of water so that homes and businesses do not experience sewage backups.
The overflow events in Boston and Cambridge were not directly related. Both were simply caused by heavy rains during the same stretch of time, a spokesperson for the Boston Public Health Commission said.
Three locations in Boston experienced CSO events, and public health advisories are set to expire on Tuesday.
A sewage outflow located at Porter Street in East Boston overflowed at 11:40 p.m. on Saturday. It ended at 1:55 a.m. Sunday. Another outflow located in the Fort Point Channel at Albany Street occurred on Sunday at 12:20 a.m. It lasted until 3:25 a.m. A third CSO occurred in the Upper Inner Harbor, upstream of the North Washington St. Bridge on Sunday at 12:20 a.m. It lasted until 3:25 a.m.
"The public is advised to avoid contact with affected water bodies for at least 48 hours after a sewage discharge or overflow, during rainstorms, and for 48 hours after rainstorms end, due to increased health risks from bacteria or other pollutants associated with urban stormwater runoff and discharges of untreated or partially treated wastewater," Boston officials said in a statement.
Cambridge officials are warning people to keep themselves and their pets away from Alewife Brook and parts of the Mystic River through Tuesday.
Two CSO events happened during the overnight hours of Saturday night and Sunday morning. Both occurred at Alewife Brook Reservation in North Cambridge, officials said.
Alewife Brook and Little River in Cambridge, Somerville, and Arlington could be affected, as well as portions of the Mystic River from the intersection of Alewife Brook Parkway and Mystic Valley Parkway in Somerville to the Fellsway/Route 28 bridge in Medford.
Paddleboarding, boating, fishing, and other activities that can bring one close to the water should be avoided for the time being. Cambridge officials have been working to control CSO events recently, and the frequency of such events is decreasing, officials said.
Newsletter Signup
Stay up to date on all the latest news from Boston.com