Local
Boston City Council approves new redistricting map with 10-2 vote
A federal judge sent councilors back to the drawing board earlier this month, leading to a contentious and accelerated redistricting process that drew to a close Wednesday.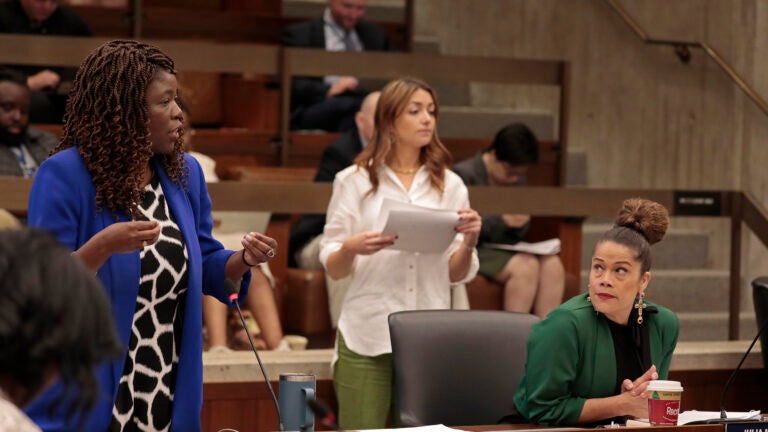 Boston City Council finished a contentious redistricting process Wednesday with the approval of a new electoral map for the city's nine districts. Ten councilors voted in favor of the map, while Councilors Kendra Lara and Julia Mejia voted against it.
Councilors met for multiple marathon sessions recently as they traded precincts — and sometimes personal barbs — with one another. Ultimately, though, the strong opinions and lack of enthusiastic support behind the final map are testaments to the finished product, Councilor Michael Flaherty said during Wednesday's meeting.
"Is it a perfect map? Nope. There are no perfect maps. Is everybody happy? Nope. Not everyone's happy. Did everybody get what they want? Nope. Not everyone got what they want," Flaherty said. "In my experience as the longest-serving member here and someone who has gone through redistricting, that tends to show that it's a good map."
Time was not on the City Council's side. The body approved a new map last fall following a turbulent back-and-forth. But a federal judge sent councilors back to the drawing board earlier this month with a ruling that a legal challenge to the map would likely be successful in proving that race played too big a role in the process. That legal challenge was partly bankrolled by Council President Ed Flynn and Councilor Frank Baker.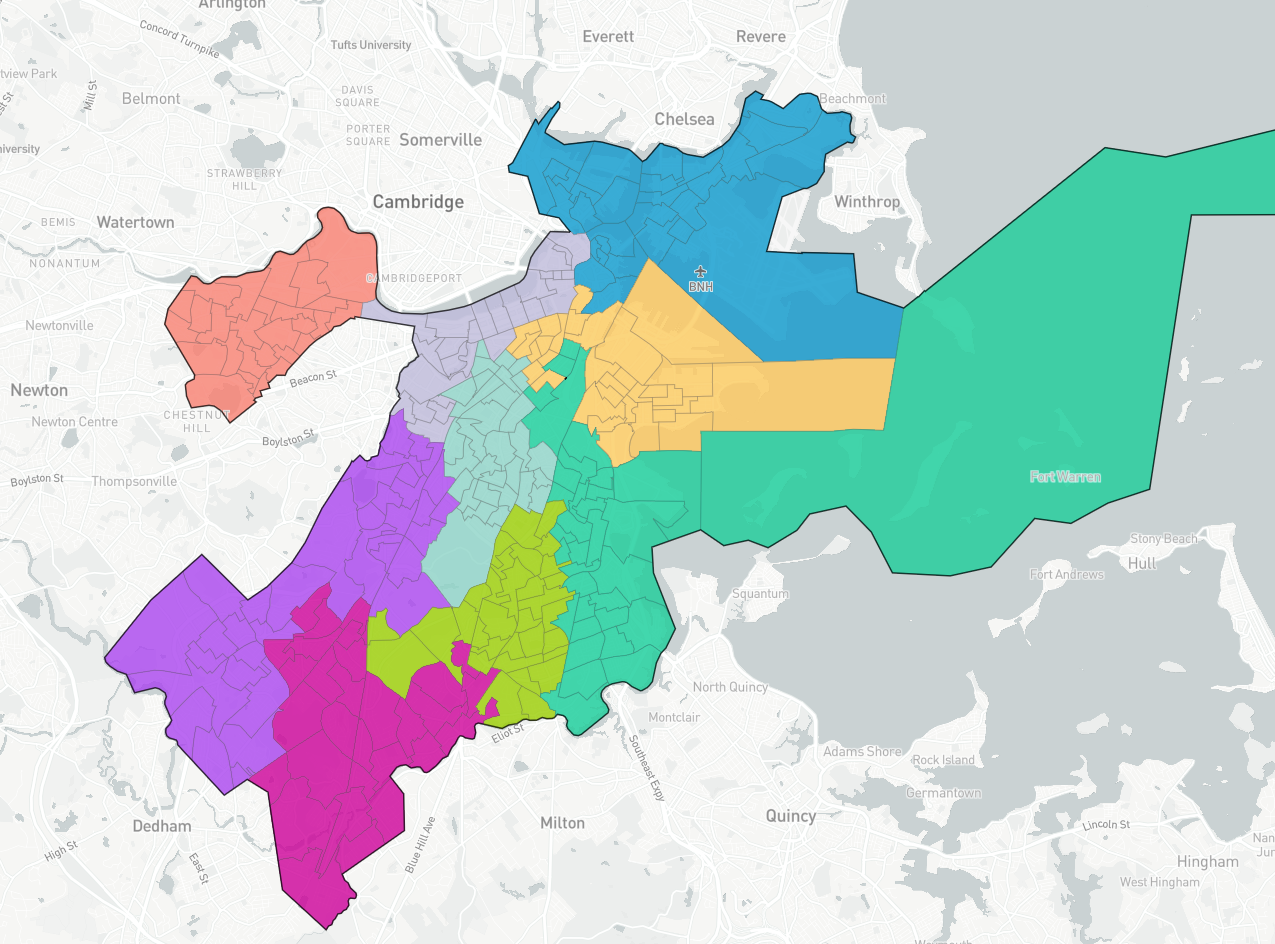 Councilors had to agree on a new map by May 30, a timeline put forth by Mayor Michelle Wu so that this fall's election would not be delayed. Wednesday's meeting was the last one scheduled before that deadline.
Tensions sometimes boiled over during a hearing Tuesday as councilors debated the merits of changes to areas of Dorchester, Mattapan, and the South End.
Redistricting must occur every 10 years, after the city receives U.S. Census data. The most recent data showed that the population of District 2, primarily in South Boston, rose significantly, while District 3's population, mostly in Dorchester, declined. New district boundaries had to be redrawn so each district contained roughly the same population.
The new map, based on a proposal from Councilor Ruthzee Louijeune, keeps multiple majority-white precincts at the southern end of Dorchester in District 3. This heavily-debated area was moved into District 4 as part of the previously-approved map that was blocked.
In the map approved Wednesday, Little Saigon is made whole in District 3, with two precincts moving there. Chinatown was also kept together, something residents and advocates pushed for.
Some have argued that this redistricting process has highlighted the need for an independent redistricting commission. Such a body would theoretically get the job done without bringing messy political motivations into the equation.
Louijeune reiterated her support for an independent commission Wednesday, "so that at least there's a level of independence. And we know that the mistrust that often can come from the process, or the wheeling and dealing, or self-interest or self-preservation, that at least the public can be assured that that's not what's happening."
With this latest chapter closed, the City Council can now move forward with a host of other pressing issues.
"By its very nature, this is a very political process, but we've got this job completed," Councilor Liz Breadon said during Wednesday's meeting. "Let's put this behind us. Redistricting happens every 10 years. It's usually very contentious, but we have some really really incredible work, hard work, difficult work, important work, to do in this council… let's get going."
Newsletter Signup
Stay up to date on all the latest news from Boston.com