Local News
Maine police ask for help identifying 'hero' who rescued people from a burning home
A father and daughter were trapped on the roof of their home after it caught fire. A civilian grabbed a ladder and rescued them.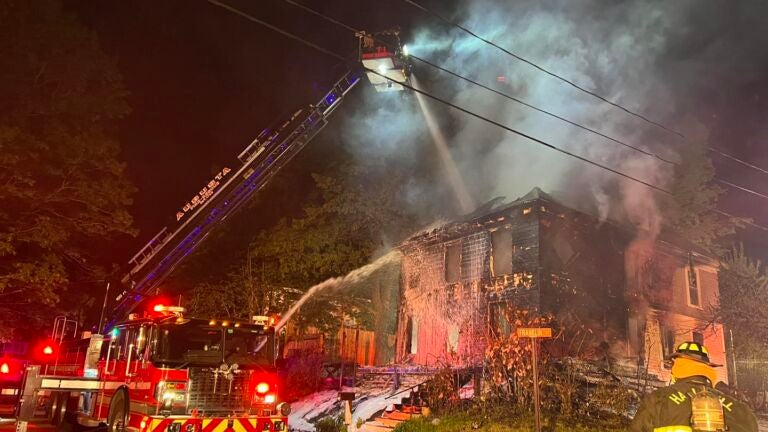 A Maine police department is searching for the "hero" who helped an officer rescue a father and daughter from atop a home that caught fire Tuesday evening.
Just before 10 p.m., police were alerted that a home at 1 Franklin St. in Hallowell had caught fire, local police said in a Facebook post. Two people who lived in the home were trapped on the roof.
A civilian man saw the trapped pair and brought a ladder to the home to help the people off the roof, police said. With the help of a police officer, the civilian got the people on the roof to safety without injury.
WMTW reported that the two people rescued were Peter and Lilli Schumacher, a father and daughter who lived at the home. Schumacher is reportedly a volunteer firefighter and a former city councilor.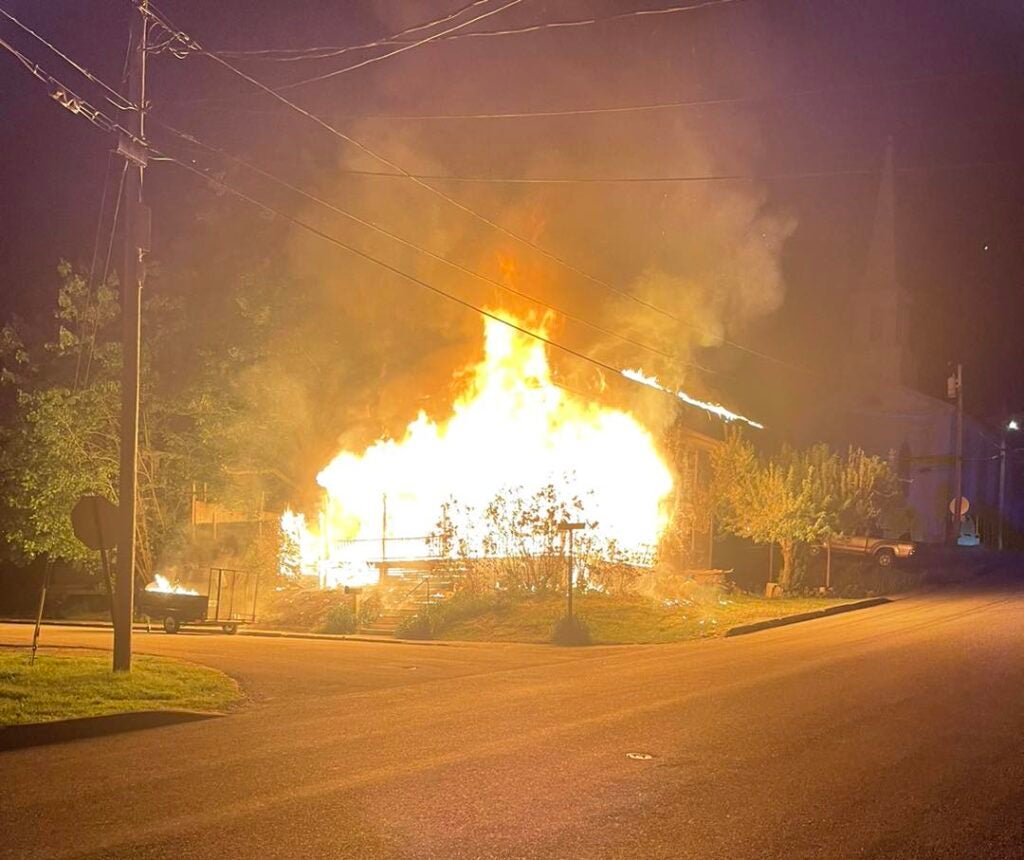 The Hallowell Police Department is asking that anyone who knows the identity of the civilian rescuer message police on Facebook.
"Had it not been for police and [the] bystander not putting the ladder up, this could have been a lot worse. Very lucky how everything turned out," Hallowell Fire Lt. Logan Bennett told reporters.
The fire was so large that fire crews from Augusta, Gardiner, Farmingdale, Manchester, Randolph, and Pittston were called in to help Hallowell firefighters put it out. News Center Maine reported that the home was a total loss.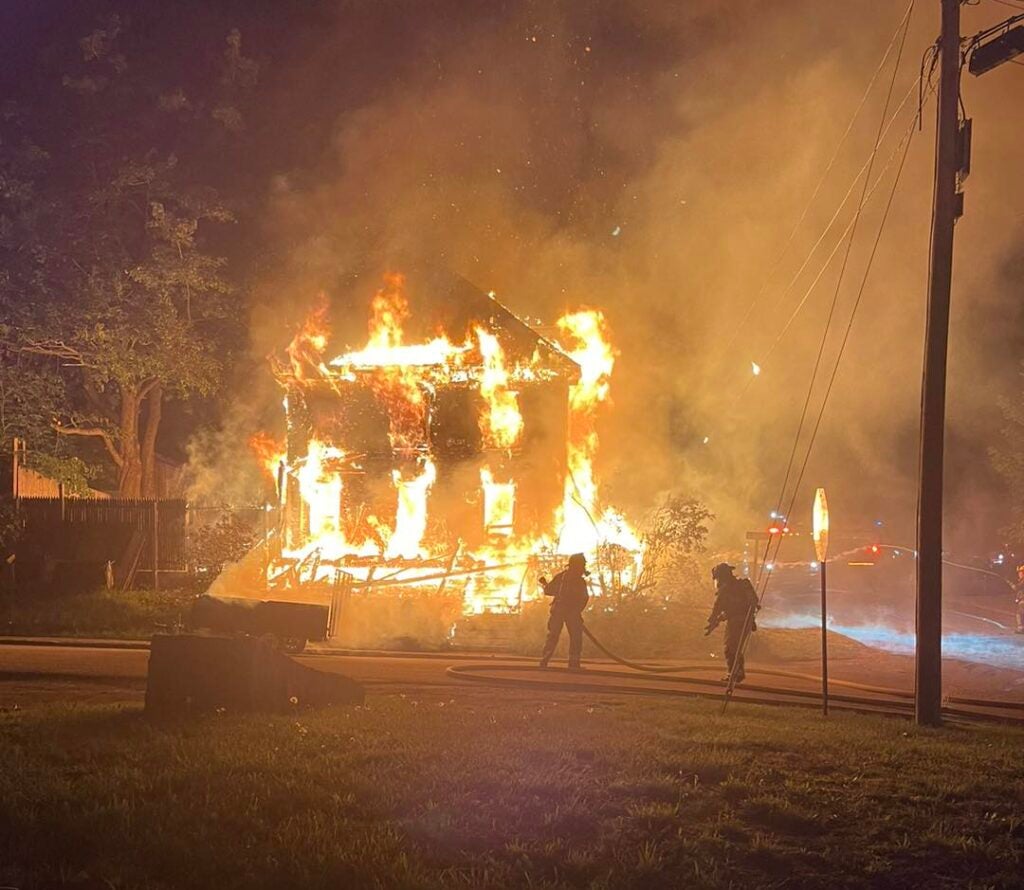 The Maine Fire Marshal's office is investigating the fire.
Newsletter Signup
Stay up to date on all the latest news from Boston.com