Local News
Here's what Tom Hanks told Harvard graduates
"Telling the truth is no longer the benchmark for public service. It's no longer the salve to our fears, or the guide to our actions."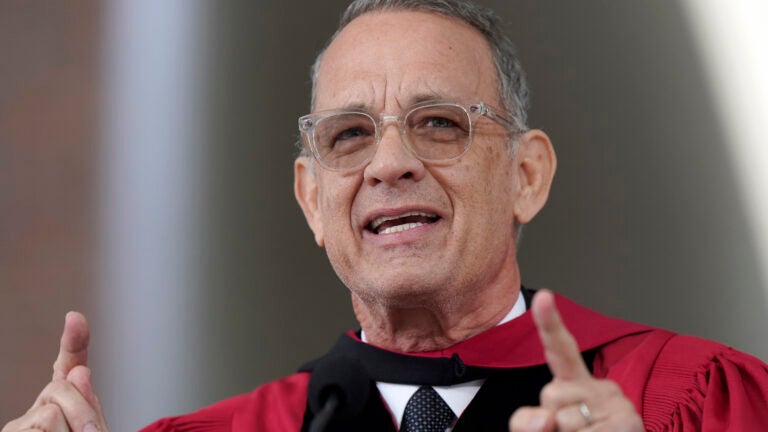 Tom Hanks made a "Splash" Thursday at Harvard University's commencement ceremony, delivering a speech chock full of superhero references and warning the graduates that indifference is the "nemesis" of truth.
Typically animated in his various roles — cowboy, astronaut, shrimp boat captain — the Oscar-winning actor was contemplative as he reflected on the legacy of Superman, tying the Man of Steel's onetime motto ("truth, justice, and the American way") into today's cultural landscape.
"We are all in a cage match, mixed martial arts battle royale with agents of hubris, apathy, intolerance, and braying incompetence — the malevolent equals to imperial Stormtroopers, Lex Luthor, and Loki," he said. "And we could all use a superhero right now."
Hanks received an honorary doctor of arts Thursday, as well as a Harvard-branded volleyball, a nod to his role in the film "Cast Away."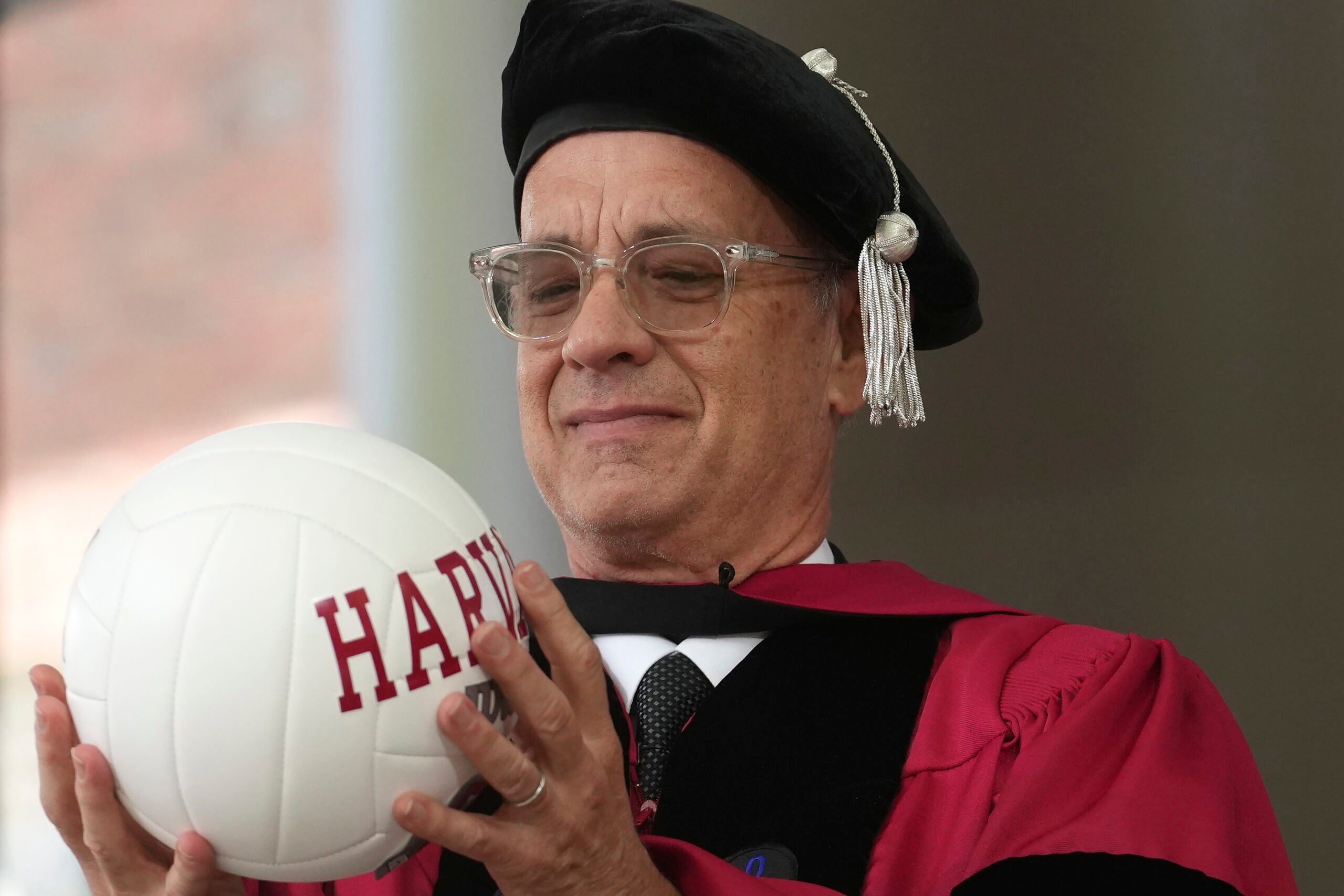 He spent parts of his speech waxing poetic about the "despots and tyrants" who "outlaw dissent and ban art and dialogue and books," also urging graduates to uphold justice in acts big and small.
"It is in the vision quest for truth that we look to you newly incorporated members of the Justice League of Avengers to come to the rescue, for the truth to some is no longer empirical; it's no longer based on data, nor common sense, nor even common decency," he said. "Telling the truth is no longer the benchmark for public service. It's no longer the salve to our fears, or the guide to our actions."
Watch: Harvard gives Tom Hanks a pun-filled welcome
Truth, Hanks continued, "feeds up in the high country, as elusive as serenity yet as certain as the North Star and the Southern Cross. Truth is mined at the intersections of our chosen behaviors and our fixed habits and our personal boundaries."
Yet just as kryptonite can bring Superman to his knees, "indifference will narrow the vision of America's people and make dim the light of Lady Liberty's symbolic torch," Hanks warned.
The Class of 2023 has a choice, he explained.
"It's the same option for all grown-ups who have to decide to be one of three types of Americans: those who embrace liberty and freedom for all, those who won't, or those who are indifferent," Hanks said. "Only the first do the work of creating a more perfect union, a nation indivisible. The others get in the way."
He continued: "In the never-ending battle you have all officially joined as of today, the difference is in how truly you believe, and in how vociferously you promote and how tightly you hold to the truth that is self-evident. That of course, we are all created equally yet differently, and of course, we are all in this together."
Watch: Harvard students squeeze Tom Hanks's film credits into one song
Newsletter Signup
Stay up to date on all the latest news from Boston.com