Local News
Fire caused by mirror at Cape Cod home prompts warning
Outdoor mirrors in showers can reflect and magnify sunlight, which officials say is a fire hazard.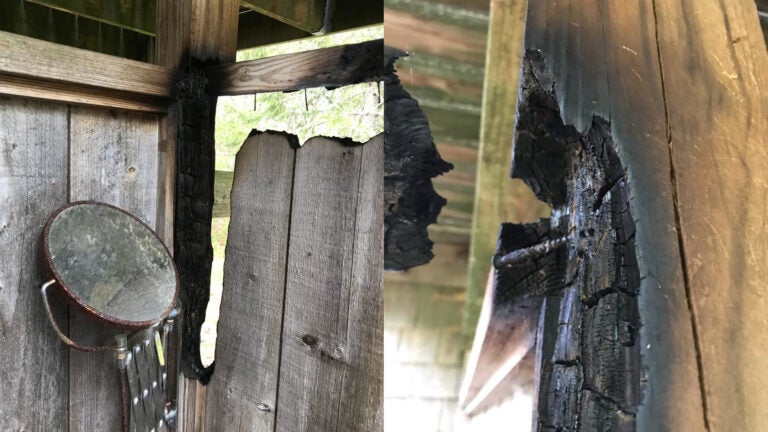 A mirror in an outdoor shower sparked a fire at a Cape Cod home by reflecting and magnifying sunlight into the shower's frame. And now, firefighters are reminding residents that placing a mirror in an outdoor shower can be a fire hazard.
The Harwich Fire Department shared pictures from a resident on social media of a damaged outdoor shower, believed to have been started by the mirror. The resident and the department said the damage was confined to only the outdoor shower.
"Especially this time of year, when the sun is at a lower angle, there is a real chance of the magnifying mirrors causing a fire," the Harwich Fire Department wrote.
The Massachusetts Department of Fire Services reiterated and added to the Harwich firefighters' warning.
"Mirrors, bottles, and other curved glass surfaces have all caused fires by focusing the sun's rays on combustible materials," the department said on Facebook. "It's safest to keep them out of direct sunlight!"
Newsletter Signup
Stay up to date on all the latest news from Boston.com