Local News
Charlie Baker's son A.J. settles drunk driving charge
The former governor's son was arrested earlier this month after failing multiple field sobriety tests.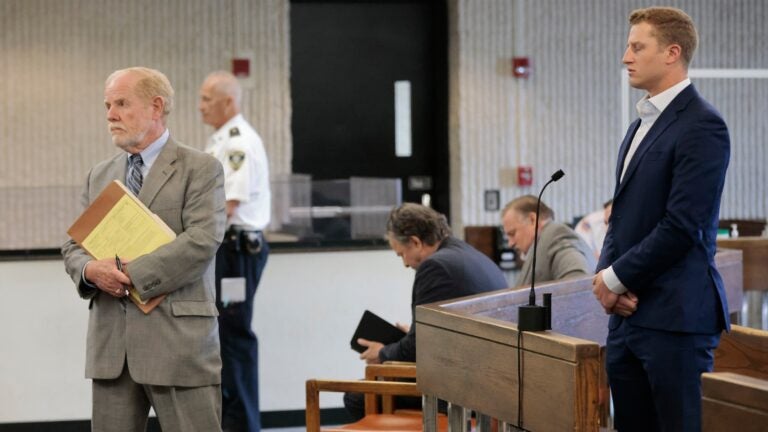 Former Massachusetts Gov. Charlie Baker's son, Andrew "A.J." Baker, reportedly reached an agreement with prosecutors Tuesday related to a drunk driving charge from earlier this month.
Baker admitted to sufficient facts to warrant a guilty finding during a hearing in Peabody District Court, WBZ News reported. He will lose his license for 45 days and must enroll in an alcohol education program.
Baker, 29, was arrested on May 13 after being stopped for driving erratically on Route 114 and Route 95, police said.
Both Peabody police and State police reported signs of intoxication while interacting with Baker, who was driving a Volkswagen Jetta. A State trooper administered several field sobriety tests, and determined that Baker was impaired by liquor.
Newsletter Signup
Stay up to date on all the latest news from Boston.com