Local News
Man dies after falling under moving Green Line train at North Station
The man reportedly tried to kick the train as it was leaving North Station shortly after midnight Tuesday.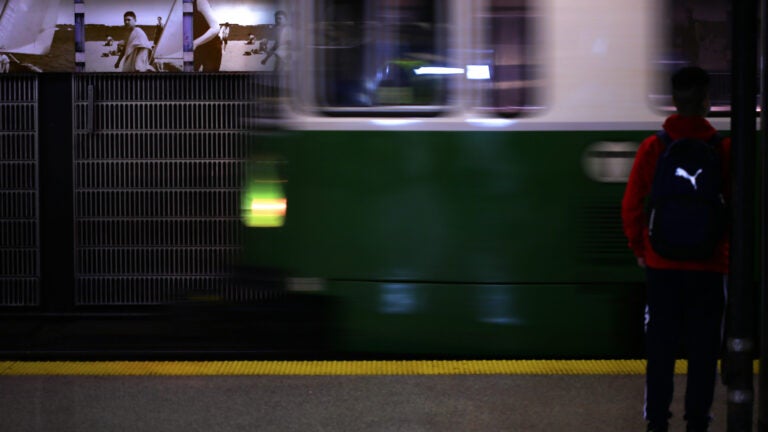 A man died early on Tuesday after losing his balance and falling under a Green Line train as it left North Station, MBTA Transit Police said.
After narrowly missing a train bound for Medford/Tufts around 12:18 a.m., the man approached the moving trolley and kicked its side, MBTA Transit Police Supt. Richard Sullivan said in a statement.
Detectives' preliminary investigation suggested the man lost his balance and fell under the train as it left North Station, Sullivan said. The unidentified man was pronounced dead as a result of his injuries.
"On behalf of the entire MBTA organization we express our most sincere condolences to family, friends and loved ones of the decedent," Sullivan said.
No further information was immediately available.
Newsletter Signup
Stay up to date on all the latest news from Boston.com