Local News
The trial for the alleged murderer of Sgt. Michael Chesna is about to start. Here's what to know.
Chesna and lifelong Weymouth resident Vera Adams were allegedly killed by Emanuel Lopes in 2018.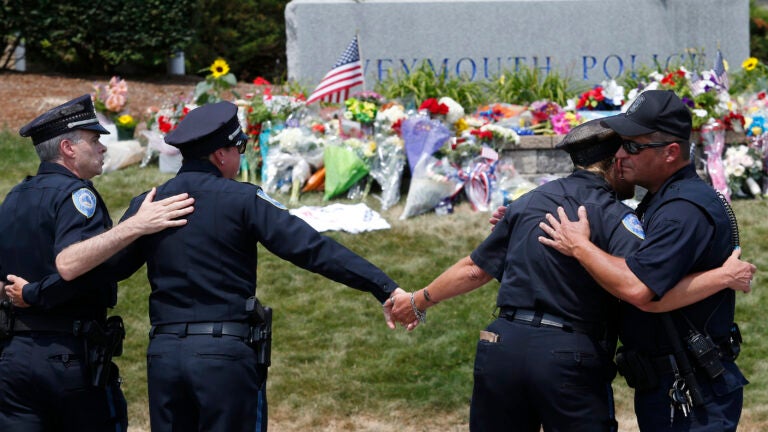 Jury selection is set to begin this week in the trial of a man accused of killing Weymouth Police Sgt. Michael Chesna and bystander Vera Adams in 2018.
Here's what to know about the case.
The initial incident
Emanuel Lopes, a Weymouth man who was 20 at the time, allegedly killed Chesna and Adams on the morning of July 15, 2018.
Around 7 a.m. that morning, Lopes left his girlfriend's house in her white BMW, prompting her to send him a series of texts threatening to call the police for stealing her car. She did just that about 30 minutes later, and Weymouth Police officers then saw the vehicle heading back to her house traveling at more than 80 mph, Norfolk Assistant District Attorney Greg Connor said at the time, according to The Boston Globe.
The car later crashed, and police began searching the area around South Shore Hospital for Lopes. He had left the scene of the crash on foot, officials said.
Chesna and several officers then responded to a call from Burton Terrace, near the intersection with Torrey Road. A resident told authorities that a large rock had been thrown through their kitchen window.
At the scene, Lopes allegedly picked up another rock. Chesna, drawing his weapon, told Lopes to put the rock down. Instead, Lopes allegedly threw the rock "roughly half the size of a basketball" at Chesna, striking him in the head.
Lopes proceeded to pick up Chesna's weapon and fire multiple rounds at the officer, prosecutors said.
Another officer opened fire immediately after arriving on the scene, striking Lopes in the leg, officials said. Lopes allegedly fled through the neighborhood, moving through yards until he arrived at 100 Torrey St.
Lopes allegedly fired three more shots, striking and killing Vera Adams through a sliding glass door while she was on her porch. He was then taken into custody and treated for a gunshot wound.
The victims
Chesna was 42 when he died. He joined the U.S. Army after 9/11, serving with the 10th Mountain Division, according to an online obituary. Chesna served two tours of duty and was awarded the Purple Heart.
A big sports fan, Chesna played basketball in a weekly league and had a particular passion for the New England Patriots and Head Coach Bill Belichick. Chesna enjoyed collecting many items, including watches, bobbleheads, baseball cards, and football helmets.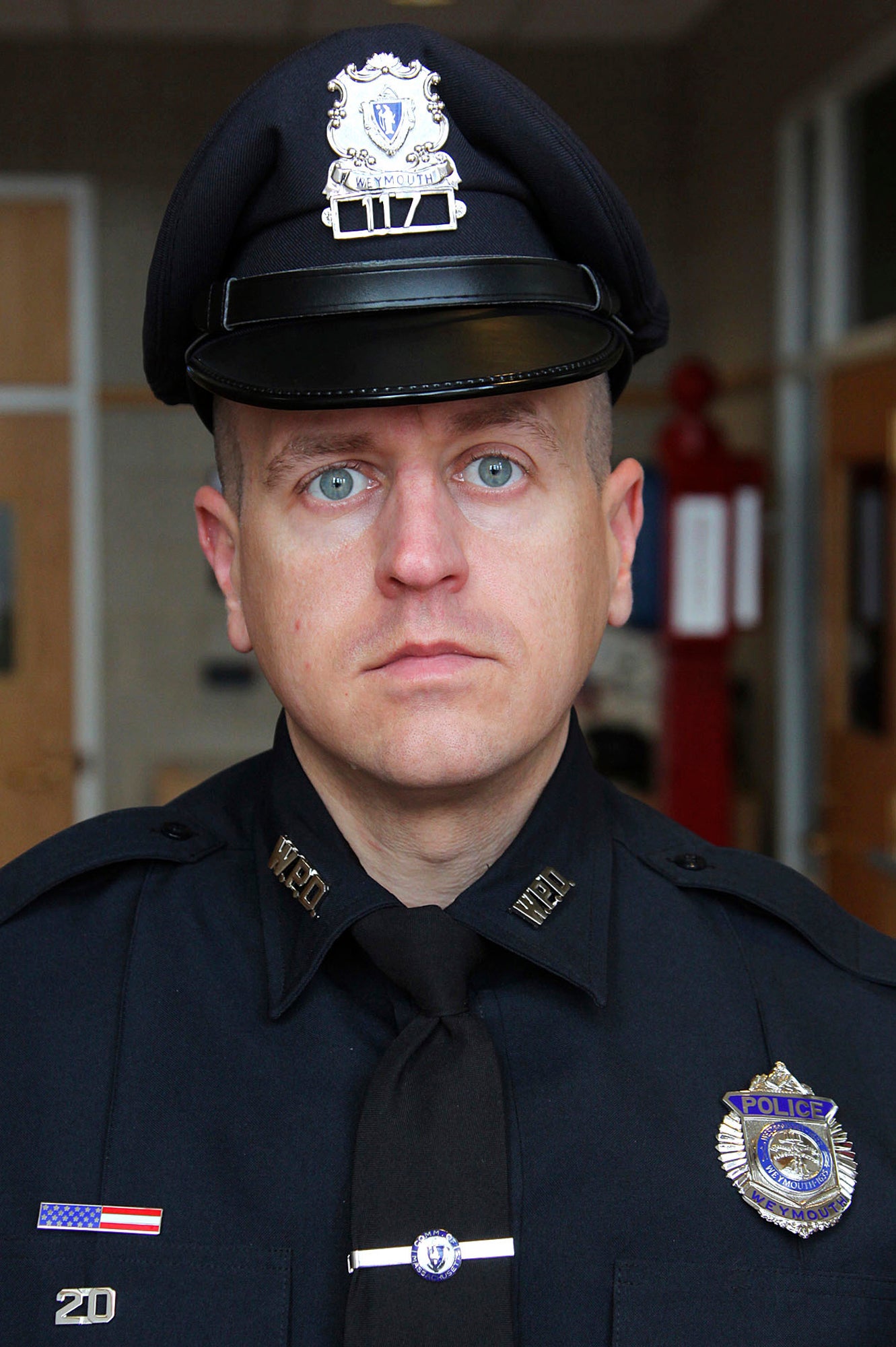 "He was smart and generous, but most of all he loved wrestling with his son Jack and doting on his favorite girl Olivia, who will always remember her Dad's hugs," Chesna's obituary reads.
Joining the Weymouth Police Department was a "childhood dream" come true. Chesna reportedly joined the military in the hopes that it would lead to a job with Weymouth Police. Chesna would have celebrated his six-year anniversary with the department not long after he died, Boston.com reported at the time.
Chesna had been assigned to the department's traffic division, working midnight to 8 a.m. shifts. He was killed shortly before he was scheduled to return home after one of those shifts.
"He was just a great family man, he was a great officer," Chief Richard Grimes said in 2018. "I would see him in the morning coming in from the street, he always had a kind word and a good attitude. He was one of those people who truly sought this job, was fortunate enough to get it, and very much appreciated it."
Late last year, former Gov. Charlie Baker and others dedicated a bridge on Route 18 in Weymouth to Chesna. The Sergeant Michael C. Chesna First Responders Bridge carries Route 18 over the MBTA Old Colony Railroad.
Vera Adams was 77 when she died. A lifelong Weymouth resident, she graduated from the town's high school in 1958 and went on to work for New England Telephone and Sullivan Insurance in Quincy, according to an online obituary.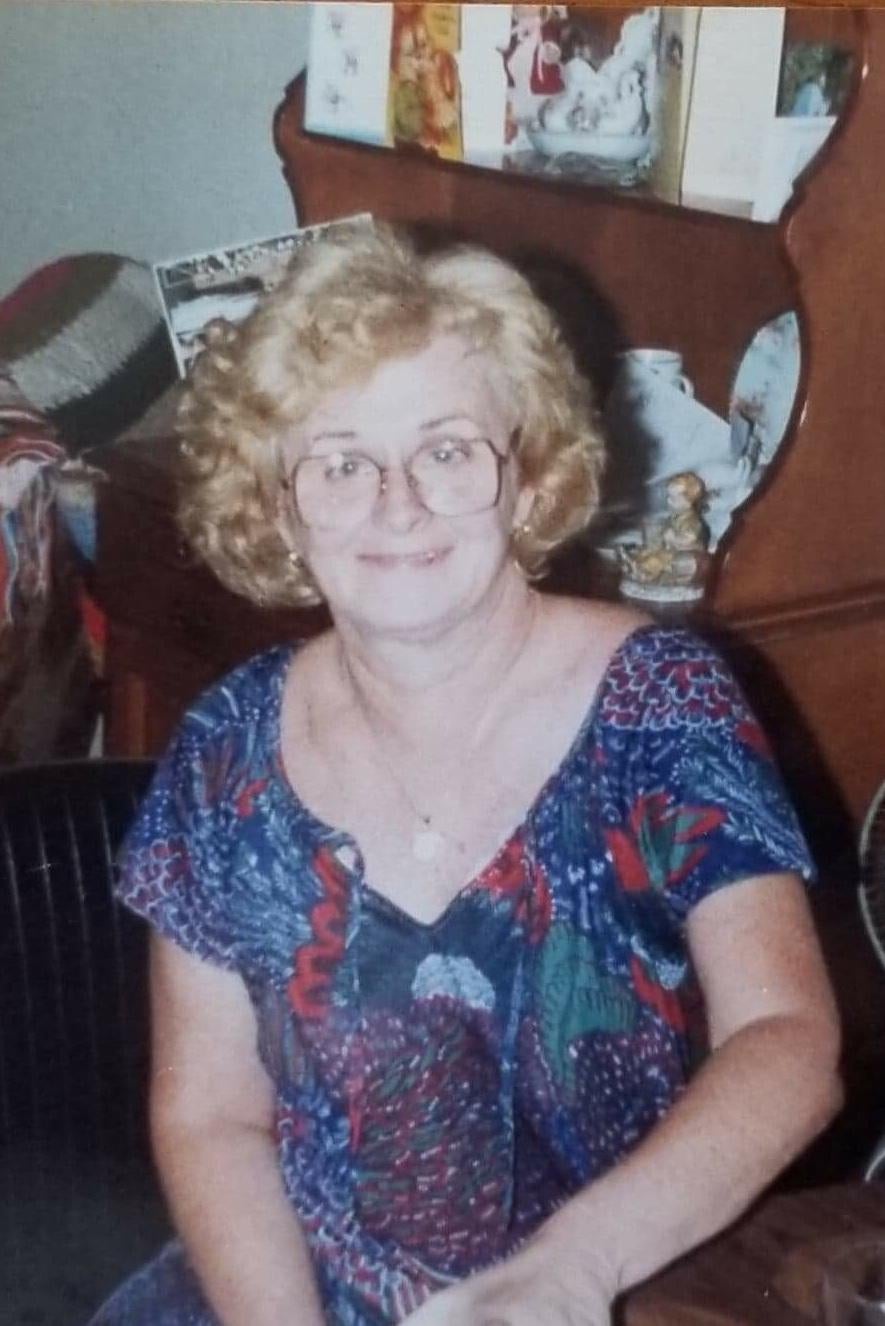 Adams was a "kind, private" woman who enjoyed reading, having dinner with friends, and taking trips to Cape Cod.
"Vera lived a quiet, modest life but didn't let that stop her from enjoying people. She always lit up when she had a chance to see her friends' children, grandchildren, and her cousins. Vera had a beautiful smile that she didn't need much of an excuse to show," her obituary reads.
Adams was a widow for 25 years and had no children, but she maintained a close relationship with her late husband's relatives.
"She always said, 'When I find the perfect man, I won't have another one.' I guess she thought my brother was it," Sandra Boucher, the sister of Adams's late husband, told the Globe.
Cynthia MacDonald told the paper that she had been best friends with Adams for many years and that her two children had grown up calling Adams "Auntie Vera."
"Our family was her family, and my grandchildren were her grandchildren," MacDonald told the Globe. "She celebrated everything with us, and she was never alone, even though she lived alone."
The alleged killer
Lopes has a history of police encounters, mental health issues, and drug use, according to a Globe report. As a sophomore at Weymouth High School, Lopes reportedly attempted suicide in the waiting room of a guidance counselor's office by grabbing a pair of dull scissors and stabbing himself in the neck.
Those that knew Lopes in school described him as unpredictable, with a "short fuse" and a willingness to get into fights.
Lopes was reportedly arrested twice before by Weymouth Police. He was taken into custody once for allegedly throwing a rock through the window of a house where residents had told him to leave. His second arrest allegedly came after selling cocaine to minors.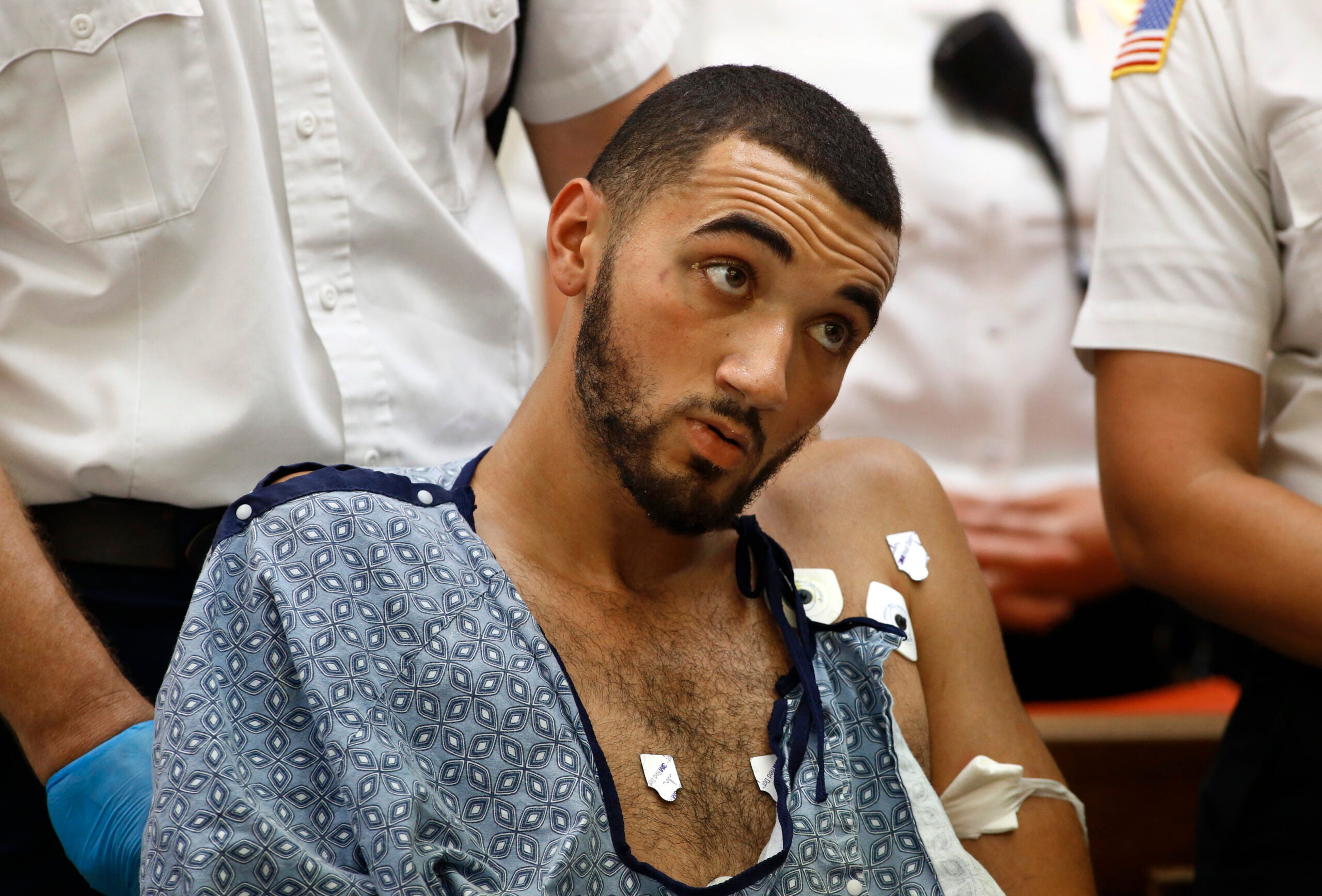 In the aftermath of the shooting, Lopes's mother told NBC10 that she tried to get him help through South Shore Mental Health in Quincy, but Lopes refused to take his medication. She also told the station that she had a restraining order against her son.
Maria Niles told NBC10 that she was friends with Lopes in high school but lost touch after he dropped out.
"He would have outbursts and get in fights with me," she told the station. "I think drugs and the lifestyle he chose took him over."
Lopes has been held without bail since the shooting. He faces 11 charges, including two counts of murder and armed assault with intent to murder involving a firearm.
Newsletter Signup
Stay up to date on all the latest news from Boston.com