Local News
Cambridge teen arrested in Shawmut Avenue shooting
Police on Tuesday announced the arrest of 18-year-old Machyus Battle.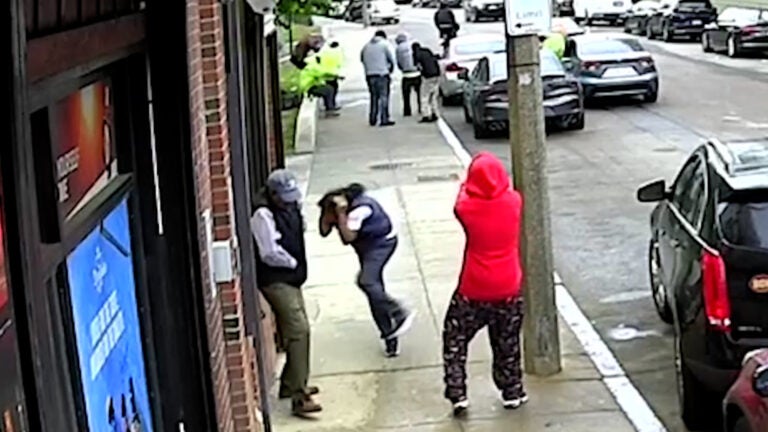 One of the two men who was allegedly involved in a gunfight near a park on Shawmut Avenue last week has been arrested on multiple firearm and property destruction charges to which he pleaded not guilty, according to Boston Police.
Boston Police on Tuesday announced the arrest of Machyus Battle, 18, of Cambridge, who was allegedly involved in a shootout last Wednesday shortly before 7 p.m., where over 20 shots were fired in the area of Ramsay Park, where several children were playing sports.
Security footage of the incident from a nearby liquor store shows two men firing several shots towards each other as bystanders run for cover.
"During the incident, multiple shots were fired on a busy sidewalk near 618 Shawmut Avenue while several young people were participating in youth sports activities in the area," police said.
Nobody was injured during the shooting, and one shooter remains at large, according to the department.
Ramsay was arraigned on Tuesday in the Roxbury division of Boston Municipal Court where he pleaded not guilty to charges of unlawful possession of a firearm, unlawful possession of ammunition, discharging a firearm within 500 feet of a building, and three counts of defacing public property, according to court records.
The 18-year-old was ordered held without bail, pending a June 6 dangerousness hearing, court documents show.
Newsletter Signup
Stay up to date on all the latest news from Boston.com