Local News
Boston dog trainer arraigned on animal cruelty charges
Tyler Falconer was the owner of Falco K9, a dog training and boarding facility. He was also a Burlington Firefighter.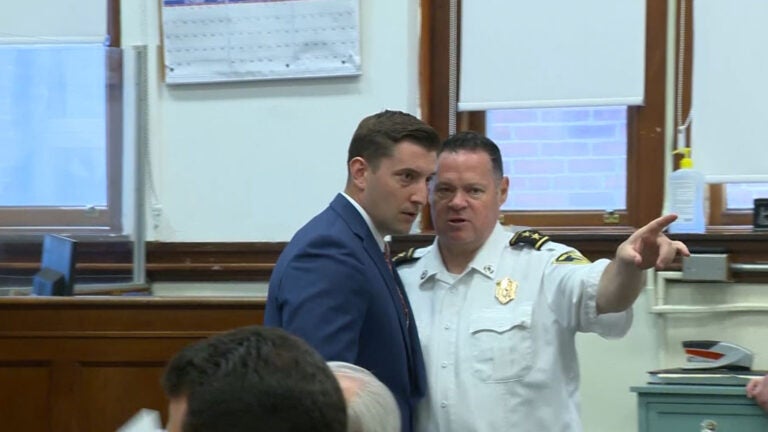 A Burlington man who owned a now-closed dog training and boarding facility in Boston was arraigned Tuesday on charges of animal cruelty.
Tyler Falconer, who owned Falco K9, pleaded not guilty. He was released on personal recognizance and ordered to return to court in July, officials said.
Falconer's alleged crimes involve three dogs who were boarded at the South Boston facility, according to Suffolk County District Attorney Kevin Hayden's office.
All of the dogs either lost a "significant" amount of weight, were injured, or both. One suffered a foot puncture wound, while another lost 20 pounds, officials said.
The first dog was at the kennel for two weeks in November 2020, the second was there for two eight-day periods in January and February of this year, and the third dog stayed at the kennel for two weeks in January of this year.
"Dogs bring so much joy to the lives of the families who care for them and love them. They return that love, enormously. When necessary to board it's vital for the families to know that their dogs are in a safe, healthy environment and are treated with kindness and care. That was clearly not the case here, as these disturbing facts make quite clear," Hayden said in a statement.
Falconer was also a local firefighter. He resigned from the Burlington Fire Department effective May 27, The Boston Globe reported. Town officials had reportedly been investigating Falconer after animal abuse allegations surfaced and for another incident involving "misconduct in a personal relationship."
Falconer is married to WCVB traffic anchor Katie Thompson, the station reported.
Former employees of Falco K9 told investigators that the business was understaffed, not transparent with customers, and neglected animals, WCVB reported. Dogs were sometimes left in their kennel for seven hours or more, occasionally with their own feces, an ex-employee told investigators.
In March Falconer addressed the allegations against him in a since-deleted Facebook post, according to the Globe.
"At Falco K9 we are committed to ensuring the proper care and training of every dog. These allegations are appalling, however any claims of neglect and abuse are simply not true," he reportedly wrote. "We would like to extend our deepest gratitude and thanks to our loyal clients and staff. Unfortunately due to the negative attention this has caused we will be shutting our doors."
Newsletter Signup
Stay up to date on all the latest news from Boston.com