Local News
Ed Ames, singing star who became a familiar face on TV, dies at 95
Born in Malden, Massachusetts as Edmund Dantes Urick, he gained fame as the lead singer of the Ames Brothers.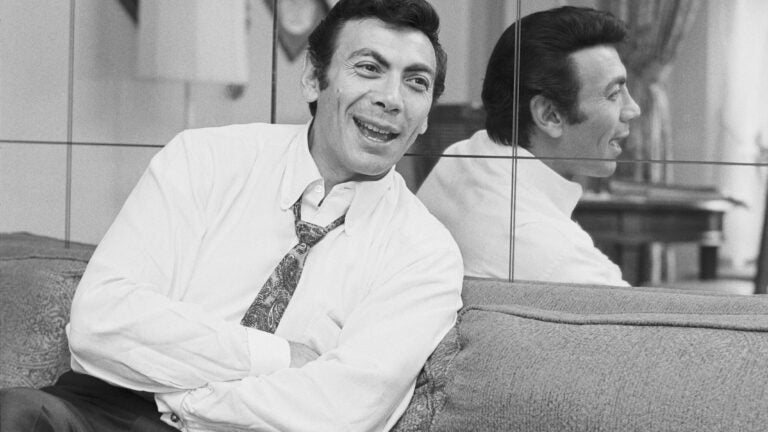 Ed Ames, who first gained fame as the lead singer of the Ames Brothers, a chart-topping group whose success predated the rise of rock 'n' roll, and who then turned to acting as Fess Parker's Indian companion on the popular NBC show "Daniel Boone," died Sunday at his home in Beverly Hills, California. He was 95.
His wife, Jeanne (Arnold) Ames, said the cause was Alzheimer's disease.
Ames' introduction to the spotlight was a family affair. With their smooth, clean harmonies, the Ames Brothers — Ed, Gene, Joe and Vic — had hit records from the late 1940s through the late '50s with material ranging from pre-World War I college songs ("The Sweetheart of Sigma Chi") to folk songs ("Goodnight Irene") to love songs ("I Love You for Sentimental Reasons"). The quartet had a two-sided No. 1 hit in 1950 with "Sentimental Me" and "Rag Mop." Their "You, You, You" held the top spot for eight weeks in 1953 and stayed on the charts for nearly eight months. All told, the Ames Brothers sold more than 20 million records.
The Ames Brothers performed at major venues including Ciro's in Hollywood and the Roxy in New York. They appeared regularly in Las Vegas and on television, as guests of Milton Berle, Perry Como, Jackie Gleason and Ed Sullivan. In 1956, they had their own syndicated TV series. In 1958, Billboard magazine named them the vocal group of the year.
But by 1960, Ed Ames had had enough.
"I thought I'd go out of my skull if I had to sing the same song again," he said in 1964. "We were in a comfortable groove, but it was a merry-go-round for me and I was getting bored." His brothers continued on the nightclub circuit without him.
After taking acting lessons, Ames was cast in an off-Broadway production of Arthur Miller's "The Crucible" for $50 a week. He made his Broadway debut as Jerry Orbach's replacement in the 1961 musical "Carnival!"
He also continued recording. As a solo artist, he had hits with "Try to Remember" (1965), "Time, Time" (1967), "My Cup Runneth Over" (1967) and "Who Will Answer?" (1968).
Ames also starred in the 1963 Broadway production of "One Flew Over the Cuckoo's Nest," Dale Wasserman's adaptation of the Ken Kesey novel. He played Chief Bromden, an American Indian patient in a mental hospital who feigns being mute and ends up suffocating the lead character — the rebellious Randle Patrick McMurphy, played by Kirk Douglas (and later, on film, by Jack Nicholson) — as an act of mercy.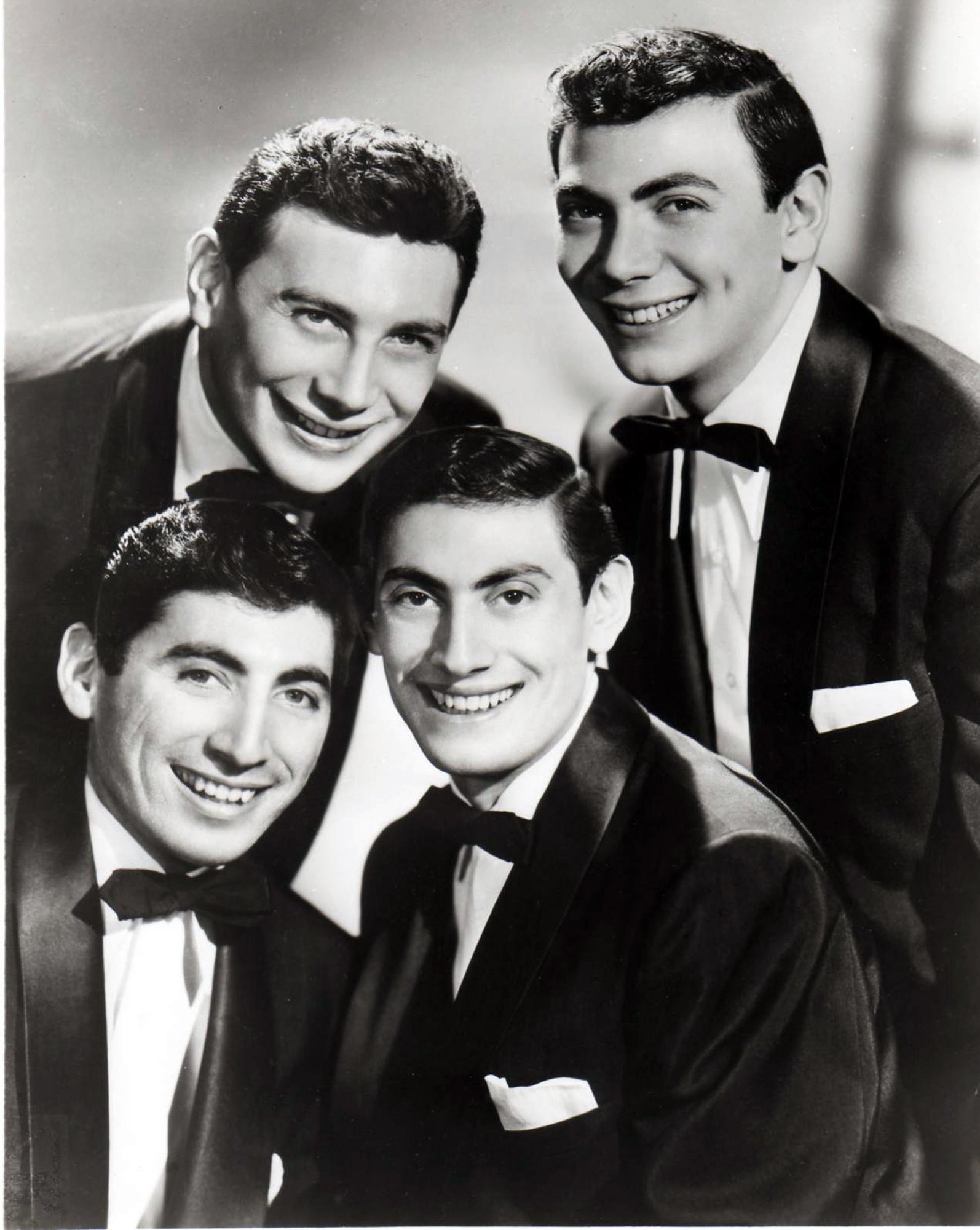 It would not be the last time Ames played a Native American.
His performance in "Cuckoo's Nest" led to his best-known role: opposite Fess Parker on "Daniel Boone" as Mingo, the Oxford-educated son of a Cherokee woman and an English nobleman who joins Boone in his expeditions on the Tennessee frontier. (Mingo's father was the Earl of Dunmore, but Mingo chose to remain part of the Cherokee Nation rather than claim the title.)
Ames played Mingo for the first four of the show's six seasons, from 1964 to 1968. But his most memorable moment during those years did not come on "Daniel Boone." It happened on April 29, 1965, when he was Johnny Carson's guest on "The Tonight Show."
In a segment that soon became a staple of "Tonight Show" highlight reels, Ames set out to teach Carson how to toss a tomahawk, using a rudimentary drawing of a sheriff on a wooden panel as his target. He threw the tomahawk across the stage. When it embedded precisely in the sheriff's crotch, the audience reacted with loud, sustained laughter.
Ames tried to retrieve the tomahawk, but Carson grabbed his arm. As another roar of laughter subsided, Carson looked at Ames and said, "I didn't even know you were Jewish."
He was.
Ed Ames was born Edmund Dantes Urick in Malden, Massachusetts, on July 9, 1927, the youngest of nine surviving children born to David and Sarah (Zaslavskaya) Urick, Jewish immigrants from Ukraine. In their teens, Ed and his three brothers formed a singing group and won amateur contests in the Boston area.
Originally billed as the Urick Brothers, then the Amory Brothers, they became the Ames Brothers when they were signed by Coral Records. They began having hits after moving to RCA Records in 1953.
Ed was the last surviving member of the Ames Brothers; Vic died in a car accident in 1978, Gene in 1997 and Joe in 2007. His first marriage, to Sara Cacheiro, ended in divorce. In addition to his wife, whom he married in 1998, he is survived by two children from his first marriage, Ronald and Sonya; a stepson, Stephen Saviano; seven grandchildren; and five great-grandchildren. His daughter Marcella Ames died before him.
In the 1980s and '90s, Ames performed in regional productions of musicals including "South Pacific," "Man of La Mancha" and "Carousel." He was also seen occasionally on television, on "Murder, She Wrote," "In the Heat of the Night" and — as himself — on the sitcom "It's Garry Shandling's Show."
This article originally appeared in The New York Times.