Local News
Three-alarm Brighton fire displaces 78 residents
The fire occurred Wednesday morning at 1980 Commonwealth Ave.
Emergency workers responded to a large fire at a Brighton apartment building Wednesday. The three-alarm blaze tore through multiple floors, displacing 78 residents and many pets.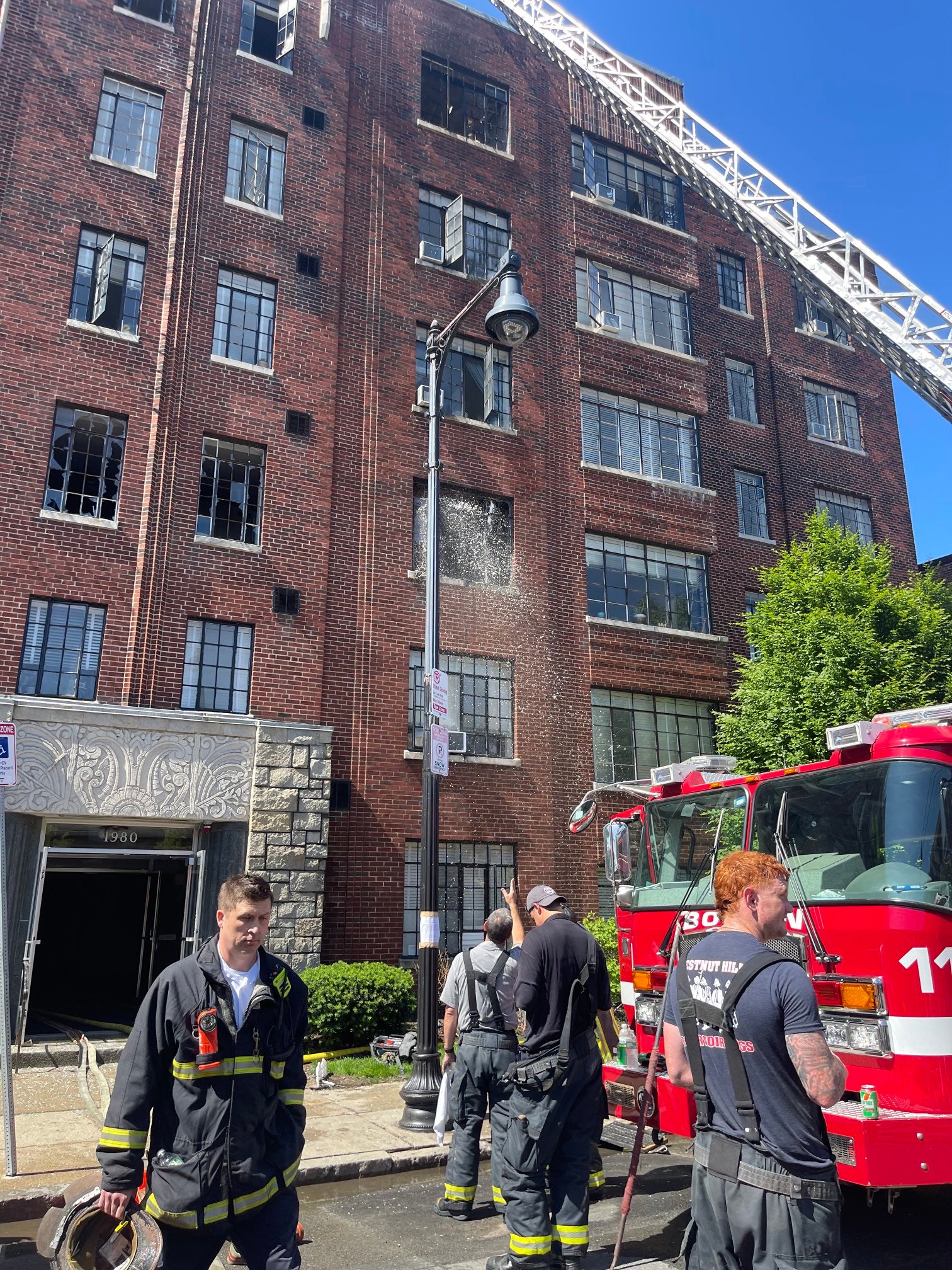 The fire, which occurred at 1980 Commonwealth Ave. near the Chestnut Hill Reservoir, was reported shortly before 9 a.m. The firefighters that arrived first observed flames coming from a window on the sixth floor, a Boston Fire Department spokesperson said in a statement.
While crews worked to extinguish the fire, it spread to the third floor. That caused a second and third alarm to be ordered, the spokesperson said. The entire building was evacuated.
One firefighter suffered minor injuries and was transported to a local hospital by Boston EMS.
The Red Cross and the city of Boston's Neighborhood Services office are helping the displaced residents find housing. The MBTA provided multiple buses for the transportation of those residents, the spokesperson said.
The BFD Fire investigation Unit is currently investigating the cause of the fire.
Newsletter Signup
Stay up to date on all the latest news from Boston.com