Local News
Here's what we know about the sudden and unexpected shutdown of Compass Medical
The South Shore chain of urgent care centers and medical clinics shut down without warning due to unspecified "challenges" Wednesday.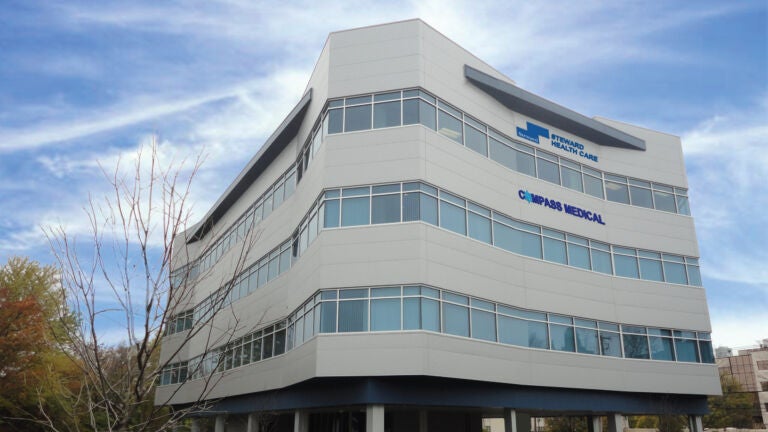 Compass Medical, a South Shore chain of urgent care and medical clinics, shut down Wednesday without warning due to unspecified "challenges," leaving patients and staff baffled and frustrated.
What Compass Medical has said so far
"It is with our deepest regret and great sadness to inform you of our imminent plan to close our practices. After a steady stream of challenges, we were ultimately forced to make the devastating decision to close all offices of Compass Medical PC effective immediately," the chain wrote on its website Wednesday.
"There is no good way to share this news. We are heartbroken and truly sorry as we know the unprecedented impact on our valued patients."
The banner message advised patients in need of urgent medical attention to go to local emergency rooms or urgent care centers. For those in need of prescription refills, Compass Medical suggested patients contact their pharmacy, and if need be, to call their phone line at 508-350-2000.
"Please be advised that more information will be shared as it becomes available on our website. We will be adding information about how you can continue your care with your primary provider as we receive it. Please check this website regularly," the company wrote.
Most of Compass Medical's website has been taken down, but on Thursday, the company removed the banner message and added a "find your provider" page for patients. The page lists clinicians' names, clinics they work at, and a phone number for them.
The company also added a "request your medical records" page that links to a PDF medical release form.
"We deeply regret the impact that Compass Medical P.C.'s closure will have on our patients and would like them to know that we are implementing a plan to ensure the continuity of their care. Most Compass physicians will continue to provide medical care in their local communities as part of other practices," Compass Medical said in a statement Thursday.
"Compass will be updating the website regularly with information on how patients can contact their physician in their new practice setting and how they can obtain access to their medical records. Medical records will be preserved and available in accordance with all state and federal regulations."
Inconsistent communication with patients and staff
As the shutdown took place Wednesday, messaging to patients at different Compass Medical locations was inconsistent.
A sign posted on its Quincy urgent care center reportedly said the office was "temporarily closed," and told patients to schedule an appointment at another location, WCVB reported. At its East Bridgewater urgent care location, a sign said the clinic was open on a walk-in basis.
"I am very frustrated, very angry and upset," patient Jenn Newcomb told the news station. "I know it's a business, that people do shut doors just like that, but you get nothing from anybody, not even a notice or something, a call."
At the Easton urgent care center, a sign was originally posted saying it would close at 5 p.m. Later on, a new sign was put up saying it would close at 3 p.m., Boston 25 News reported.
NBC10 Boston reported that staff at the East Bridgewater location were told of the shutdown during Wednesday's morning meeting, and were told it would happen at the end of the day.
Massachusetts officials are investigating
Gov. Maura Healey's office said in a statement to WCVB that her administration was "concerned" about the closure.
"We understand that this is stressful news for patients and staff, and we are working to learn more about the situation as quickly as possible," the governor's office said.
Massachusetts Attorney General Andrea Campbell said in a statement to NBC10 Boston that it was aware of the closure.
"We are gathering information and are in close communication with our partners in the Healey-Driscoll Administration, particularly the Executive Office of Health and Human Services," the AG's office said. "Affected consumers and patients are encouraged to contact the AG's office to share their concerns."
The state Health and Human Services Department did not respond to a request for comment on Compass Medical's shutdown Wednesday evening.
Those looking to contact the AG's office can do so on Mass.gov, or by calling 617-727-2200.
Compass Medical's history
In October 2022, Compass Medical was reportedly ordered to pay $16 million in damages to Steward Health Care System, which owns and operates several hospitals in Greater Boston.
According to The Patriot-Ledger, Compass Medical had sued Steward, a partner healthcare group, for not paying its doctors bonuses, as well as for rent and equipment costs Steward supposedly owed Compass. But in a turn-around, the paper reported that a Suffolk County jury threw out Compass's claims, instead finding that Compass had defrauded Steward.
Compass Medical is based in Quincy and operated clinics in Quincy, Braintree, Easton, East Bridgewater, Middleborough, and Taunton.
Newsletter Signup
Stay up to date on all the latest news from Boston.com