Local News
Former security guard found not guilty of assaulting 11-year-old Primark shoplifter
The guard, Mohammed Khan, worked for Securitas at the time of the incident in 2019. He was reportedly found not guilty this week.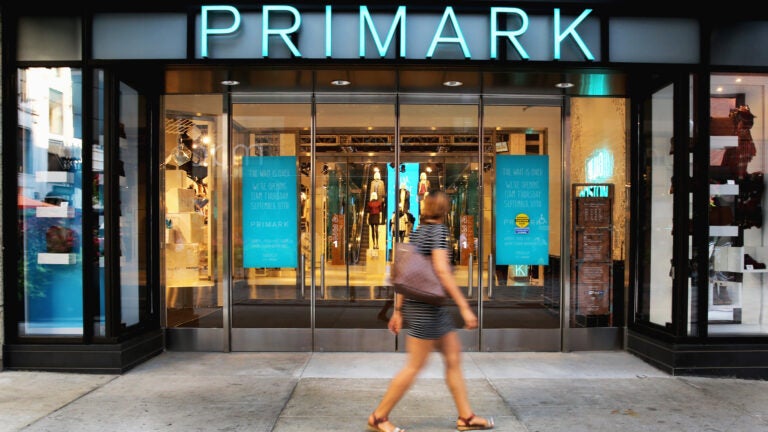 A former security guard who was accused of assaulting an 11-year-old shoplifter at a Primark store in Boston was acquitted this week.
Mohammed Khan, a Cambridge resident, was found not guilty of assault and battery on a child under 14 and a misdemeanor civil rights violation, according to the Suffolk County District Attorney's Office.
Prosecutors alleged that on June 9, 2019, Khan "used excessive and unreasonable force" to detain the girl. She has admitted to taking multiple clothing items from the Primark Store at 10 Summer St. in Downtown Crossing. Police estimated the value of the stolen goods at $175.
State law mandates that the girl could not be charged with shoplifting because of her age, prosecutors said.
"The case garnered national and international attention after a bystander video with obstructed view went viral," Khan's lawyers at the law firm Demissie and Church told The Boston Globe in a statement. "The video, however, captured a very small part of the incident from an obstructed view and led to an erroneous misconception of what took place… Using Primark's surveillance video from different angles, the jury was able to see what really took place and exonerated Mr. Khan."
Demissie and Church did not respond to a request for comment Thursday.
In 2019, the Suffolk DA's office said that Khan had been reprimanded at least four times previously for using excessive force.
In this incident, Khan allegedly pulled the girl back into the store and pushed her into a corner that had an obstructed security camera view. Khan, who stands 6-foot-1 and weighed 225 pounds at the time, grabbed the girl by the head and neck and threw her to the ground, prosecutors said. He then punched her in the face while straddling her on the ground, they said.
The alleged assault lasted more than seven minutes. Prosecutors said that Khan began assaulting the girl again after the two were separated by Boston Police.
At the time, Khan was employed by Securitas, one of the largest security firms in the country. Securitas was also charged with assault and battery on a child under 14 and civil rights violations in 2019.
In 2021, Securitas struck a deal with the Suffolk DA's office to drop the charges against the company. Securitas agreed to change its training procedures, emphasizing de-escalation of high-risk situations, management of aggressive behavior, unconscious bias, and the handling of juvenile offenders.
The company also agreed to change its records retention policy at all retail locations in Massachusetts so that all records of arrests or use of force complaints would be stored in separate computers only accessible by management.
Newsletter Signup
Stay up to date on all the latest news from Boston.com