Local News
Massive manhole explosion blows hole in Dorchester Ave., shutting down power in South Boston
Nearly 200 Eversource customers were temporarily without power following Wednesday night's explosion.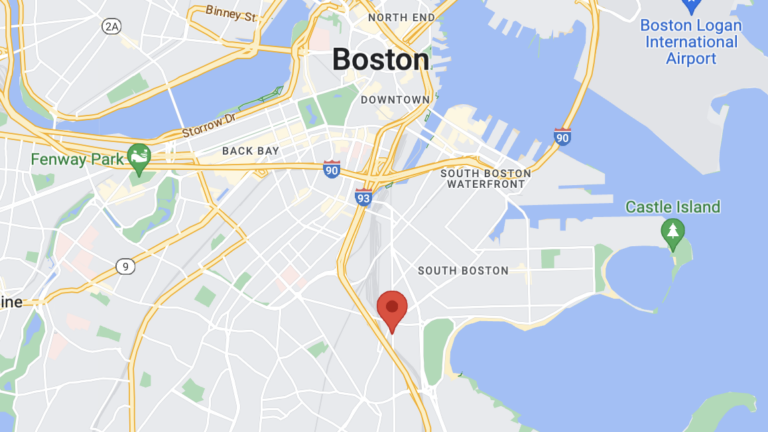 Part of South Boston was temporarily without power Wednesday night after a manhole explosion left a gaping hole in Dorchester Avenue.
The incident happened around 8:45 p.m. near the intersection of Dorchester Avenue and Father Songin Way, according to a Boston Police Department spokesperson.
There were no reported injuries, he said.
"It sounded like a bomb went off. Came outside, neighbors were here. They had said they called 911 cause they saw smoke coming out of the manhole, and then they said a huge burst of flames came out and exploded," South Boston resident Janice Connolly told NBC10 Boston. "Now there's a giant, gaping hole in the street. Very scary."
Eversource spokesperson Priscilla Ress told Boston.com in an email that the company's crews "responded to reports of an underground fire and lifted manhole, which was equipped with an energy release cover."
Ress added: "Our crews remain on scene investigating the cause while working as quickly as safely possible to complete repairs."
The Boston Fire Department could not immediately be reached for comment Thursday morning regarding a potential cause.
The incident knocked out power for nearly 200 Eversource customers, according to Ress. The company brought in generators to restore power at 2 a.m., she said, adding that customers will experience a short outage when their power is reconnected.
"My lights were flickering. I thought my light bulb was about to go out, but the street just exploded instead," resident Lorrie Ataya told WCVB. "Then I looked over and I just see this gaping hole in the ground. It's crazy."
Newsletter Signup
Stay up to date on all the latest news from Boston.com