Local News
New Mass. right-to-repair law now being enforced
The law, which voters approved in 2020, requires certain vehicle information to be shared with buyers and independent repair shops. Massachusetts Attorney General Andrea Campbell began enforcement on June 1.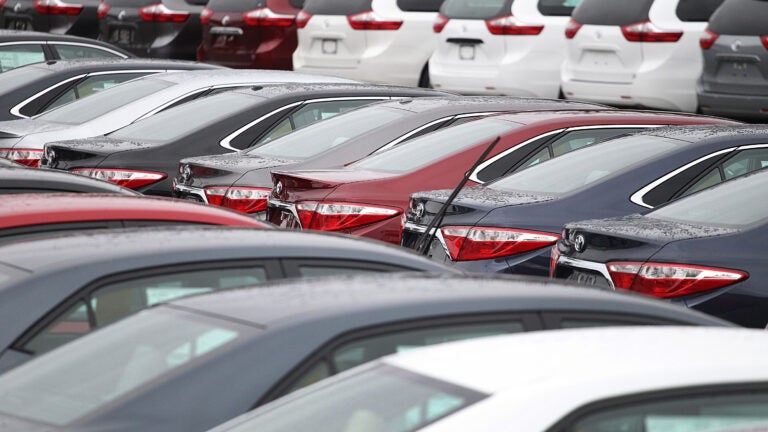 On Thursday, Massachusetts Attorney general Andrea Campbell began enforcing the state's new right-to-repair law following years of bitter debate and a wildly expensive ballot initiative that was approved by voters in 2020.
Here's what to know about the new law.
In a nutshell, the law requires automakers selling cars in the state to provide customers and independent repair businesses with access to a type of information called "telematics." The term refers to information that is first detected by a car and then transmitted wirelessly elsewhere. This information can be used to easily ascertain problems with a vehicle.
Newer cars are increasingly outfitted with telematics systems, making it so the vehicles automatically transmit this information to carmakers. In 2012, Massachusetts voters passed a similar law that made diagnostic information available to independent shops and dealers. That law, however, excluded telematics from the sharing requirements.
Now, new car dealers must tell buyers what kind of data is being collected by a car's telematics system and provide them with a way to access that data. It must also be accessible to independent auto repair shops. If this does not happen, car owners and repairs shops can sue carmakers either triple damages or $10,000, whichever is greater.
Manufacturers must equip vehicles starting with model year 2022 with a standardized platform for telematics data that owners can access through a mobile application. Owners can then make this information available to independent repair shops and dealers.
The ballot initiative was opposed by major carmakers, and an advertising campaign centered on making the case that the law would open up the door for cyberattacks.
Soon after the measure was approved by voters, an organization made up of carmakers called the Alliance for Automotive Innovation filed a lawsuit to block it. They argued that the law could expose personal information to criminals, that only the federal government could enact a law like this, and that they were not given enough time to comply.
In October, some major carmakers said in court that they had not taken steps to comply with the law because doing so would be impossible, The Boston Globe reported.
But in March, Campbell said she would begin enforcing the law on June 1.
"The people of Massachusetts deserve the benefit of the law they approved more than two years ago," Campbell said, according to a court document obtained by the Globe. "Consumers and independent repair shops deserve to know whether they will receive access to vehicle repair data in the manner provided by the law. Auto manufacturers and dealers need to understand their obligations under the law and take action to achieve compliance."
The lawsuit has yet to be resolved, and last week carmakers asked US District Judge Douglas Woodlock to issue a temporary restraining order that would prevent Campbell from enforcing the law.
In a hearing Woodlock took issue with the law, calling its goal "likely unattainable" and that its enforcement could harm carmakers, according to the Globe. But ultimately Woodlock said that he would not block enforcement.
"The people have voted on this and that's the result," he said. "I am loath to impose my own views on the initiative."
Newsletter Signup
Stay up to date on all the latest news from Boston.com