Local News
Cape gets its first 'shark alert' of the 2023 season
The great white shark was spotted Friday off North Beach Island in Chatham.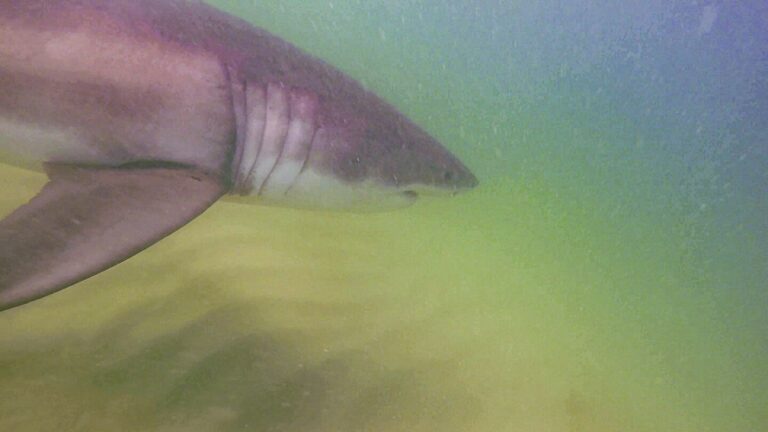 Cape Cod had its first great white shark alert of the summer season Friday.
The Atlantic White Shark Conservancy reported the sighting, which was also posted on its Sharktivity app as a "Shark Alert!" According to the conservancy, the shark was spotted around 1 p.m. heading south, about a quarter of a mile off North Beach Island in Chatham.
"Our team was out doing pre-field season work and came across a white shark. To keep up to date on white shark sightings, please download the Sharktivity App. Sightings are fed by researchers, safety officials, and users that upload photos for confirmation," the conservancy tweeted Friday afternoon.
On May 20, Sharktivity users on a whale watch off the coast of Provincetown reported a white shark preying on a seal, which was reported on the app as a sighting.
According to Shark Ecology Research Program at the Center for Coastal Studies, most shark activity occurs on the outer Cape, between Race Point and Monomoy. Beaches with a high seal presence, like Head of the Meadow in Truro or Monomoy in Chatham, also consistently attract sharks.
The conservancy reminded beachgoers to practice "shark smart guidelines" as the summer season begins. According to the National Parks Service, Cape Cod shark safety measures include being aware that sharks hunt in shallow water, staying close to the shore, swimming in groups, avoiding seals, schools of fish, and murky waters, and limiting splashing.
Newsletter Signup
Stay up to date on all the latest news from Boston.com