Local News
Class action lawsuit brought against Compass Medical for abrupt closing
The lawsuit alleges that the medical clinic company harmed patients by disrupting their access to medical care and by failing to help patients continue their care.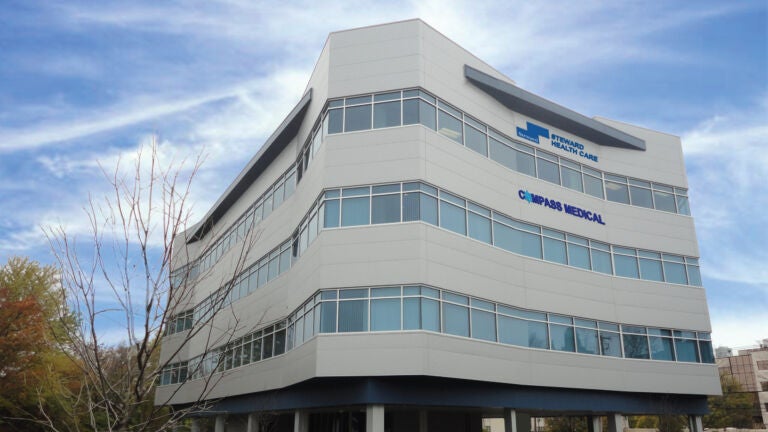 A former Compass Medical patient filed a class action lawsuit against the now-defunct medical clinic company for its sudden and unexpected closure last week.
On May 31, the company shut down all its urgent and primary care locations across southeastern Massachusetts without giving patients advance notice, leaving them scrambling to continue regular medical care.
Since then, Compass Medical has added some resources for former patients and employees to its website, but it has yet to give a specific reason for its abrupt closure.
The lawsuit, which was brought on behalf of all former patients, alleges that the sudden and unannounced shutdown of Compass Medical harmed patients by "depriving them of ready access to their established medical care teams and thereby disrupting their continuity of care."
It demands that Compass be ordered to pay damages to an estimated 70,000 former patients.
The lawsuit's allegations
Milton-based law firm Keches Law Group filed the lawsuit on behalf of Abington resident Richard Callanan and all of Compass Medical's former patients on June 2. It accuses Compass of "unlawful" and "deceptive and unfair" business practices related to its closure.
Compass Medical did know or should have known about the May 31 closure for months in advance, the lawsuit alleges, but chose not to alert patients. Not only did this immediately cut patients off from their healthcare providers, it argues, but it also robbed them of the chance to find a new provider in advance.
Additionally, the lawsuit says, at the time of the shutdown, Compass Medical did not advise patients on how to find a new provider, how to continue with treatment, how to fill or refill prescriptions, or how to access their medical records.
"As a result, Compass has knowingly placed [its former patients] in the chaotic, stressful, disruptive, and unsafe position of having to scramble to find new medical providers, to fill and/or refill prescriptions, to schedule and/or reschedule important medical tests and appointments, to seek outside referrals, and/or to delay medical care," the lawsuit reads.
"In doing so, Compass violated generally accepted industry standards and guidelines for the orderly winding down and closing of a medical practice."
The lawsuit goes as far as accusing Compass Medical of intentionally misleading patients by giving them the impression that the company would continue to operate when it knew it was shutting down. The lawsuit claims it did this to prevent revenue loss from a reduction in patients while it was still in operation.
What Compass Medical has done for its patients and staff so far
The lawsuit correctly points out that on May 31, at least one Compass Medical location had a sign saying the closure was temporary. Other locations simply said they were closing early, and at least one reportedly advised patients to visit another Compass location, leading to confusion.
Later that day, Compass Medical took down most of its website and put up a banner message saying it was shutting down for good. It advised patients in urgent need of medical care to go to an emergency room or urgent care center. Patients trying to refill a prescription were told to contact their pharmacy or Compass's phone line if need be.
The next day, the company took the banner down and added two pages to its website to help former patients. One listed the names and contact information of former Compass healthcare providers, and one had a form for patients to fill out so they could acquire their medical records.
Since then, Compass Medical has added an "employee resources" page which lists career fairs and local healthcare organizations which are hiring. It's also added a link to its patient portal and a list of local emergency rooms and urgent care centers.
Why did Compass Medical shut down?
The class action lawsuit claims Compass Medical caved under financial pressures stemming from an October 2022 judgment in which it was ordered to pay over $16 million to Steward Health Care, a partner healthcare organization that owns and operates many hospitals in Greater Boston.
According to The Patriot-Ledger, Compass Medical originally sued Steward for allegedly breaching their services agreement. Compass alleged that Steward broke the agreement by failing to give its doctors bonuses and by not paying rent for office space and equipment.
But in a shocking turnaround, the newspaper reported, a Suffolk County jury rejected all of Compass Medical's claims, instead finding that Compass had defrauded Steward.
The class action lawsuit gives more detail on the Steward lawsuit, saying the jury found that Compass Medical failed to provide important documentation and business records, intentionally concealed overpayments, and intentionally misrepresented services for which it charged Steward.
However, Steward claims Compass has not paid out any of the money from the judgment and that the now-defunct company still owes them millions. A Steward spokesperson said Monday that the company hasn't sought payment from Compass yet.
Dr. Bruce Weinstein, the president of Compass Medical's board of directors, said in a statement Monday that Steward has "repeatedly misrepresented" the situation regarding the lawsuit.
"While the jury has made a verdict on some of the claims, no post-verdict motions have been heard, there is no final judgement and Compass has not been ordered to make any payment by the court," he wrote.
"This remains an ongoing lawsuit as Compass still has a substantial and sizable claim against Steward which the court has yet to hear. This portion of the trial, which is to be heard by the judge, has yet to be scheduled."
The latest from Compass Medical
On Saturday, Weinstein sent a statement to media outlets in which he indicates that Compass knew of its closure as early as May 26 — five days before the company's unexpected shutdown.
"Compass Medical's closure became a necessity on Friday, 5/26/2023 when our plan to continue operations collapsed," he wrote.
Weinstein did not respond to a request for comment Sunday night.
In the statement, Weinstein also says he is "proud" of the hard work the company's employees have done to help patients and staff since the closure.
"Compass has mobilized [its] limited remaining resources to stand up a [website] to assist patients, locate their providers, to preserve the medical records and access to them after our closure, and provide a plan to assure continuity of care for our 70,000 patients, including the provision of on-call coverage during this transition," he wrote.
Weinstein also says the company helped all its primary care providers and specialists "find landing spots," provided resources to help its 400+ employees find new jobs, and worked with state agencies to improve their shutdown plan.
Newsletter Signup
Stay up to date on all the latest news from Boston.com