Local News
NH couple rescued while hiking in White Mountains
Conservation officers said the couple did not pack proper gear for the weather. Search and rescue personnel reached the couple at 1:20 a.m.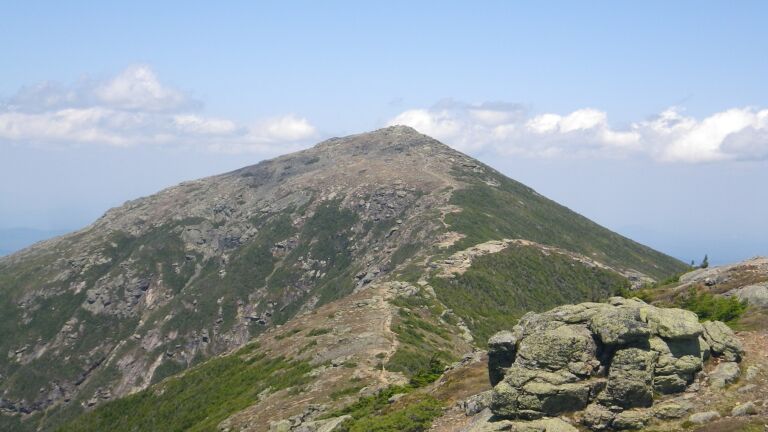 Conservation officers rescued a New Hampshire couple hiking in the White Mountains early Sunday morning after improper gear caused one of the hikers to develop mild symptoms of hypothermia.
Bryan Morse, 29, and his wife, Samantha Nigro, 26, had summitted Little Haystack Mountain in Franconia Saturday evening when they began to succumb to the day's cold and wet conditions, the New Hampshire Fish and Game Department said in a press release Monday.
The Franklin residents had been hiking for more than eight hours and planned to continue on to a tent site when they became so cold they called 911 around 9:30 p.m., the release said. One of the hikers was exhibiting signs of mild hypothermia and didn't think they could continue walking.
Conservation officers and a search and rescue team responded and hiked up three miles to the couple's location, reaching them around 1:20 a.m., the release said. The team gave the couple warm clothing, food, and water before beginning the hike back down around 1:40 a.m. The team and the couple reached the trailhead around 6 a.m. Sunday.
Conservation officers said in the release that the couple's inexperience and improper gear was a factor in their needing rescue. The couple had managed to make a fire and had brought a tent and sleeping bags, but the sleeping bags got soaked in the day's rain. Additionally, both Morse and Nigro were wearing cotton which retains water and prevented them from getting dry.
In the wake of the rescue, the Fish and Game Department is reminding the public to pay attention to weather forecasts before hiking and to bring weather-appropriate gear. For more information on how to stay safe while hiking, visit the department's website.
Newsletter Signup
Stay up to date on all the latest news from Boston.com