Local News
Car barrels into building, through the back wall, and into river in Southbridge
The car had a single occupant, who was at the hospital in critical condition as of Monday, police say.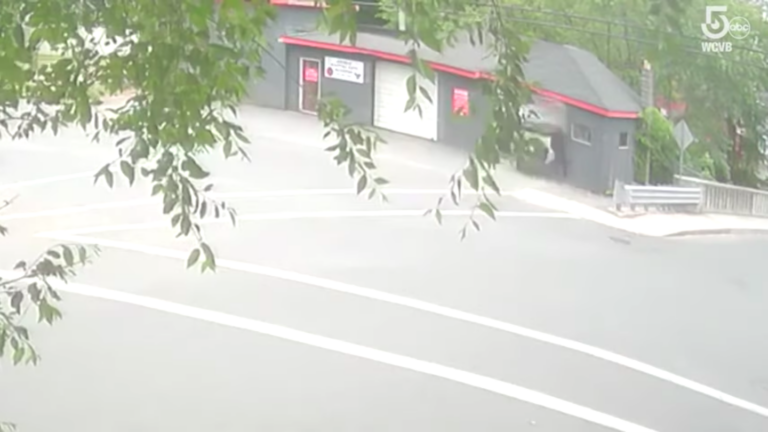 A car crashed through a Southbridge martial arts academy before falling into a river and catching fire Monday afternoon, according to police. The SUV had a single occupant, who police say was at the hospital in critical condition as of Monday night.
Police said they were called to the scene around 1:40 p.m. Tuesday. When they arrived, they say they found a black Ford Edge in the McKinstry Brook river, and the man, who appeared to have been ejected from the vehicle.
First responders immediately started performing life-saving measures, police say, and the victim was eventually sent to a nearby hospital. He was later identified as a 34-year-old Southbridge resident.
Upon further investigation, police said they were able to determine from witnesses and video footage that the car had been driving south on Pleasant Street. They say it was moving at a high speed, and passed through the intersection at River Street and Walcott Street before crashing into the martial arts studio.
The SUV went completely through the unoccupied studio, exiting through the back side of the building, before making its way to the river, police say. Once in the river, the vehicle apparently caught on fire.
There were no skid marks or other indications that the vehicle's operator had attempted to stop the car, police say. They added that he could have been experiencing a medical emergency.
Nobody else reported an injury, police say.
State and local police are currently investigating.
Newsletter Signup
Stay up to date on all the latest news from Boston.com