Local News
Driver crashes vehicle into Newburyport dentist's office
Police are trying to have the 77-year-old driver's license suspended, citing them as an immediate threat to public safety.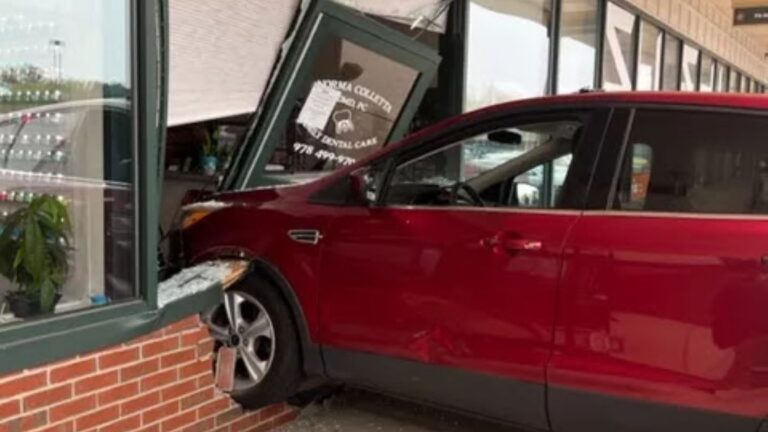 Police are trying to have a 77-year-old driver's license suspended after the driver crashed into a Newburyport dentist's office Tuesday morning.
Around 10 a.m., the driver crashed their vehicle into the front of a dentist's office at Port Plaza shopping center, Newburyport officials said in a press release. The crash shattered windows, broke the front door, and broke through the brick siding of the building.
First responders took the driver to a nearby hospital with non-life-threatening injuries, the release said. The vehicle hit a person inside the dentist's office when it crashed into the building, but they declined to be taken to a hospital after the crash.
Newburyport police said in the release that they plan on filing an immediate threat suspension request with the RMV against the driver.
The city's building inspector evaluated the building after the crash and determined that it didn't suffer any structural damage, the release said. The dentist's office will be allowed to reopen once the broken windows are boarded up and two exits to the building are functional.
Newsletter Signup
Stay up to date on all the latest news from Boston.com