Local News
Rare one-in-30 million orange lobster caught off coast of Maine
"It was an exciting moment for me, especially because I love seeing rare creatures like that."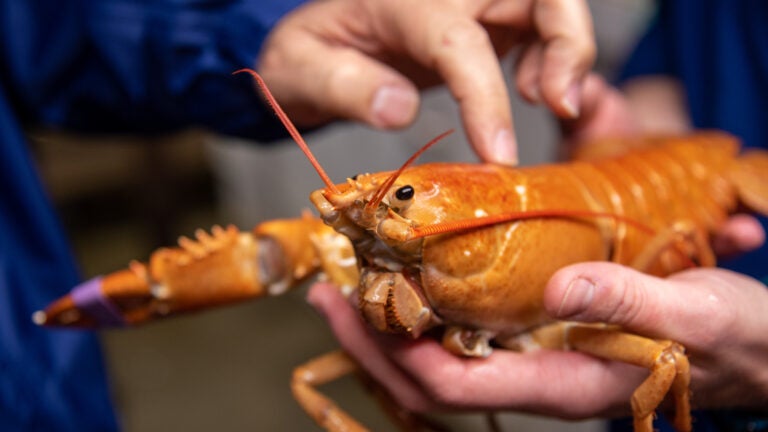 What a catch!
A crew of lobstermen pulled in an incredibly rare orange lobster in Maine's Casco Bay Friday morning.
"We were pretty excited when we saw it," Mandy Cyr, a member of the three-person crew told Boston.com.
"It was an exciting moment for me, especially because I love seeing rare creatures like that," she added.
The odds of catching an orange lobster are about one in 30 million, compared to the one-in-two million odds of catching a blue lobster, according to the University of New England.
Capt. Gregg Turner, who has been fishing since he was 5 years old, said he has only seen one other orange lobster in over 50 years of fishing. The captain said he has found neon and translucent lobsters in the past, but was excited to trap such a rare catch.
"This one's a lot different, you don't see these very often," he said.
The crew went on to donate the lobster to the Arthur P. Girard Marine Science Center at UNE. And according to Charles Tilburg, academic director of the School of Marine and Environmental Programs and director of the marine science center, students will have the opportunity to study the genetic mutation that gives the lobster its orange hue.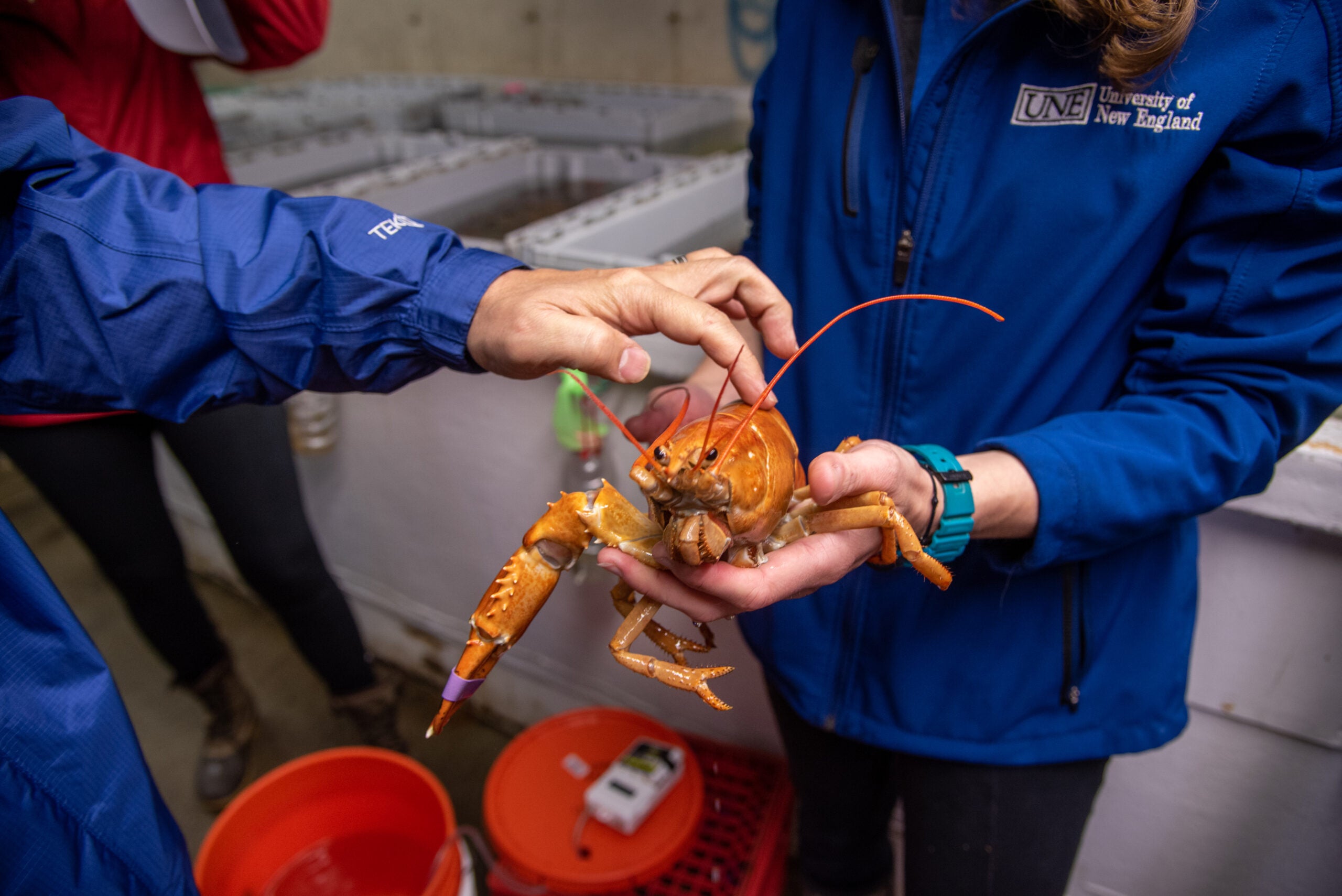 "They're so rare because of where the coloration comes from," Tilburg said. "It's caused by the interplay of several different proteins that are coded for the respective genes and lack of a certain gene, and that particular protein, leads to different colors. And these are really, really rare. So when you get one of these lobsters, you have a chance to look at basically a genetic mutation, and/or environmental factors that can affect the color of the lobster."
The orange lobster, which will be named by students through a vote (Tilburg is pulling for the name "Tangerine,") is also missing a claw. Sometimes, Tilburg said, claws can grow back a different color than the rest of the lobster — another aspect he hopes his students will be able to examine.
"I'm particularly interested in is that claw going to be orange or is that going to be a different color because we're in a different environment now?" Tilburg said. "So, it's going to be exciting to see. It's going to be exciting to share with our students and share with the public as the lobster ages, matures, and grows back her claw."
Newsletter Signup
Stay up to date on all the latest news from Boston.com