Local News
Free Blue Line and alternative travel options are coming to offset Sumner Tunnel closure
"Our message to residents and those traveling is when moving through this area, if possible, leave your car at home."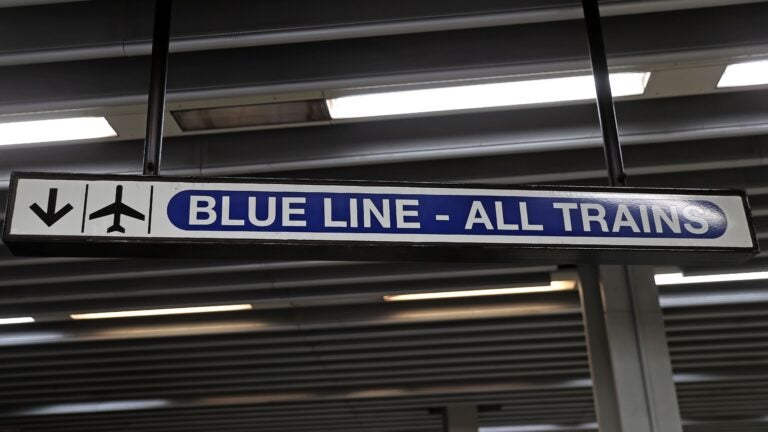 Amid the July and August closure of the Sumner Tunnel — which routes traffic from East Boston and Boston Logan International Airport to Boston and Interstate 93 — the Massachusetts Department of Transportation on Friday announced plans to provide travel alternatives, including free Blue Line service, to address the expected spike in traffic.
MassDOT in February announced a new repair timeline to the Sumner Tunnel, which will be closed from July 5 to Aug. 31 in 2023 and then again next summer. The closures are expected to increase congestion to and from the airport, prompting state officials to advise drivers to "leave your car at home" when driving in the area.
"Since launching the Sumner Tunnel Restoration Project last year, we have been working closely with our partners to identify any and all mitigation measures we can put in place," Highway Administrator Jonathan Gulliver said. "Our message to residents and those traveling is when moving through this area, if possible, leave your car at home and explore the MBTA's transit options, including the Blue Line, Commuter Rail, and ferry service options available to you."
To mitigate the impact of the July and August closure, MassDOT, in conjunction with the the Sumner Tunnel Restoration Project, will be providing:
Free trips on the MBTA Blue Line during the tunnel's closure
Free and reduced cost water ferry options
A new ferry service between Lynn and Central Wharf in Boston
Reduced commuter rail fares for riders
Reduced parking costs at MBTA and commuter rail parking lots and garages
Discounted tolls for residents
Additional options for travelers to and from Logan Airport
Free trips on the Blue Line
Trips on the Blue Line will be free in both directions at all stations from Wonderland to Bowdoin, according to MassDOT. And the MBTA will be adding an additional train to accommodate increased ridership.
Parking at Blue Line stations will also be discounted to $2 per day with additional parking provided near Wood Island Station.
"I'm pleased that together with MassDOT, the MBTA is able to offer free Blue Line service to those impacted by the Sumner Tunnel closure this summer," MBTA General Manager Phillip Eng said. "The MBTA has been working hard to reduce travel times on the Blue Line in anticipation of this project. We have the capacity needed on the Blue Line to serve our existing and new customers on this line, and I encourage those who can to take advantage of this free service in July and August."
Ferry options
Trips on the East Boston Ferry will also be free throughout the closure, according to MassDOT.
The department also announced the return of commuter ferry service from Lynn to Boston. The ferry will operate between the Blossom Street dock — with free parking — in Lynn to Central Wharf in Boston. A one-way trip on the ferry will cost $2.40. Bicycles will also be permitted.
According to MassDOT, the Lynn Ferry will operate on weekdays only, with 10 trips per day. The department said they will release the ferry's schedule once it is finalized.
Reduced commuter rail, parking, and toll prices
Riders taking the Salem and Swampscott commuter rail will now be charged a subway fare of $2.40, and parking at both stations will be set at $2 per day.
Free parking will also be provided at several lots north of Salem, including Beverly, Gloucester, Hamilton/Wenham, Newburyport, North Beverly, Monserrat, Rowley, and West Gloucester.
MassDOT will also be providing discounted tolls through the Tobin Bridge and Ted Williams Tunnel for drivers with E-ZPass.
Alternative travel options to Logan
Due to heavy traffic surrounding Logan Airport, MassDOT announced discounts for the Logan Express — a 25% discount for online ticket purchases and free ridership for children under 17.
The department also announced additional parking capacity at the Braintree Logan Express station, a "Skip the Security Line" at Logan for water transportation users, and an added stop at Logan for the Winthrop Ferry.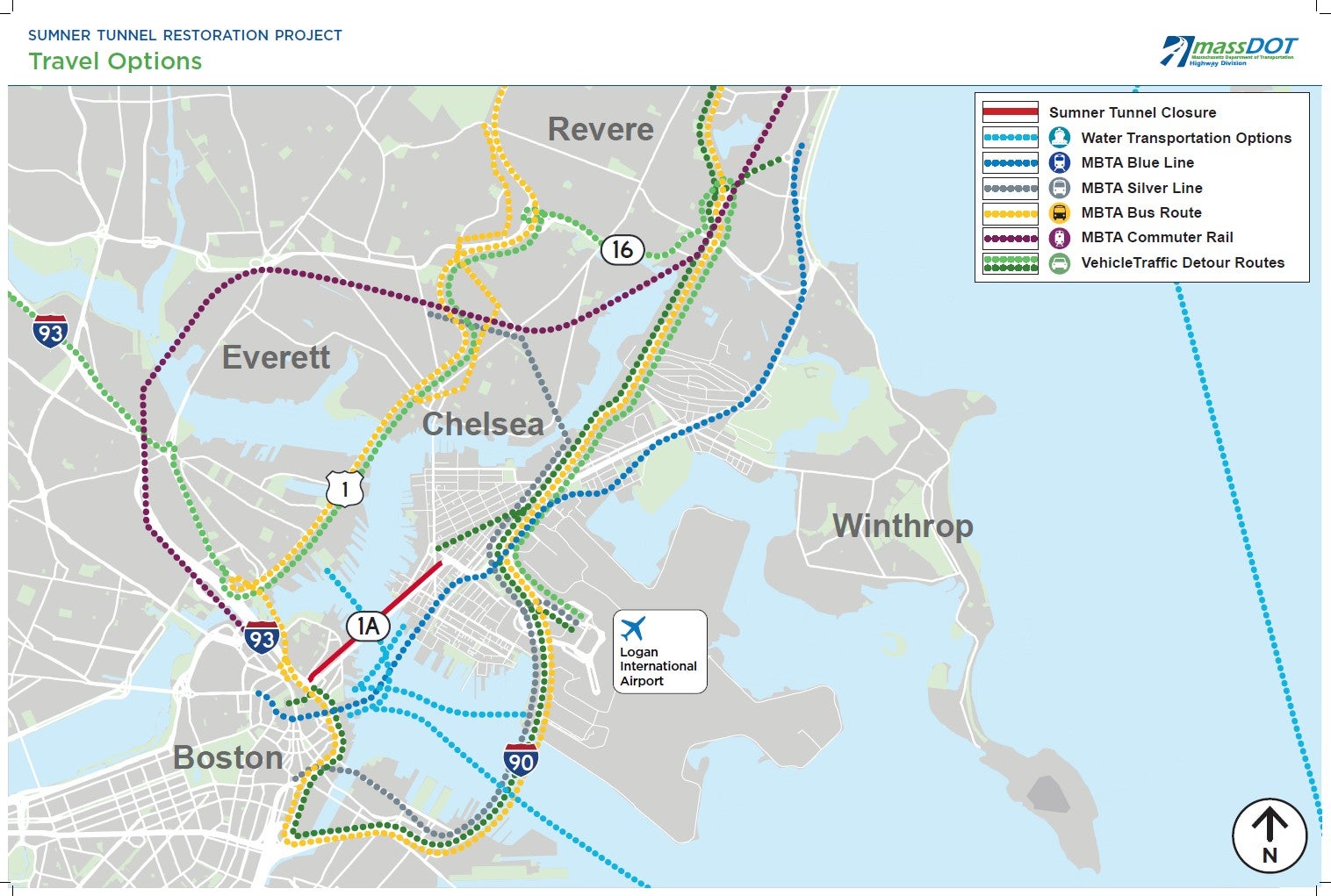 Newsletter Signup
Stay up to date on all the latest news from Boston.com