Local News
MassWildlife wants you to help count the turkeys
All sightings – hens, poults, jakes, and toms – are welcome.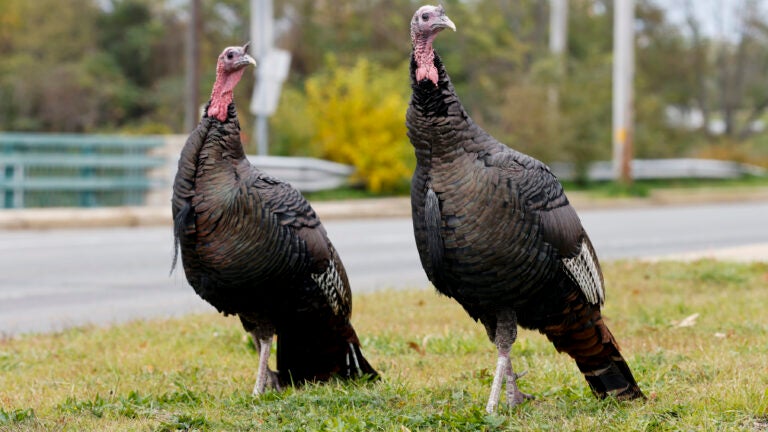 The Massachusetts Division of Fisheries and Wildlife needs the public's help with its annual wild turkey count this summer.
Reports of wild turkey sightings by the public "help our biologists determine productivity, compare long-term reproductive success, and estimate fall harvest potential," MassWildlife noted on its website.
Between now and Aug. 31, the agency encourages people to report sightings in all regions of the state, "from the most rural communities to more densely-populated areas."
All sightings – hens (female turkeys), poults (newly-hatched turkeys), jakes (juvenile males), and toms (adult males) – are welcome.
Male turkeys have red, blue, or white colors on their head and a snood, while female turkeys have a blue-gray head with no snood. Male turkeys are also typically darker in color and have long bristles or filament-like beards, as well as spurs.
Learn more about how to tell the difference between male and female turkeys at mass.gov. Plus: Submit reports of sightings online.
The turkey count started June 1 and runs through the end of August.
Newsletter Signup
Stay up to date on all the latest news from Boston.com