Local News
Were you lucky? 3 winning Mass. Lottery tickets are set to expire soon
Three lottery prizes, totaling $250,000, are set to expire in the coming weeks.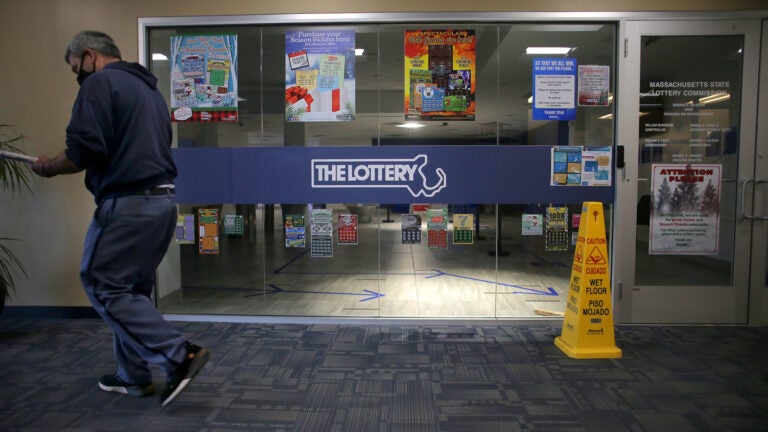 Three winning lottery tickets sold last year will soon expire, leaving those entitled to the prizes out of luck, according to the Massachusetts Lottery.
Two unclaimed $100,000 Mass Cash grand prizes and one $50,000 Powerball prize have yet to be claimed, the Lottery said in a recent release. Prize winners have one year from the date of the drawing to claim their prizes.
The first winning Mass Cash ticket was sold on June 19, 2022, at Seven 86 Market on Blue Hill Avenue in Roxbury. The winning numbers were 01-09-11-21-31.
The winning Powerball ticket was sold on June 22, 2022, at a Sunoco on Main Street in Hudson. The winning numbers were 06-10-31-48-56, and the Powerball was 12.
The second winning Mass Cash ticket was sold on July 10, 2022, at the Stop & Shop on Lincoln Street in Worcester. The winning numbers were 01-04-08-21-30.
Expired lottery prizes are added to the net profit the Lottery returns to the State for distribution to cities and towns.
Prizes of $103,000 and less can be claimed at Massachusetts Lottery headquarters in Dorchester or at Lottery claim centers in Braintree, Lawrence, New Bedford, West Springfield, and Worcester. These locations are open Monday through Friday from 8:45 a.m. to 4:30 p.m., excluding state holidays.
Newsletter Signup
Stay up to date on all the latest news from Boston.com