Local News
Mass. district delays school opening after bear sightings
Sightings in Arlington come on the heels of a bear being caught on video in Newton Sunday.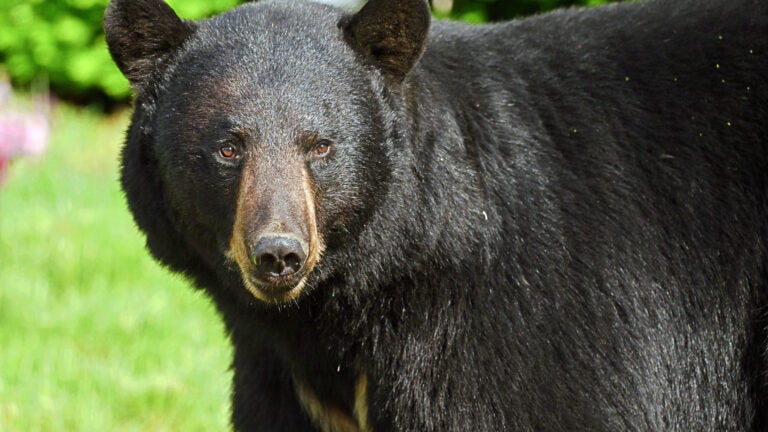 The black bear who was spotted traipsing around Arlington Monday morning — leading the superintendent there to delay school openings by an hour — has apparently reached neighboring Lexington.
A camera crew for NBC10 Boston spotted the bear at Wilson Farm in Lexington, tweeting video of the wandering beast around 1:50 p.m.
After reporting bear sightings Monday morning between 5:50 and 6:57 a.m. in the areas of Scituate Street and then Paul Revere Road and Park Avenue, Arlington police followed up with a tweet at 8:08 a.m. advising of the school delay.
"The School Superintendent delayed schools 1 hour, officers are in the area of all schools at this time & the ACO is working with the Environmental Police attempting to locate," the department tweeted. "Please report any sightings to police dispatch 781-643-1212."
The sightings come one day after a black bear was caught on video in a yard near Cold Springs Park in Newton. It's unknown at this time whether it's the same ursine wanderer, but with only approximately seven miles between Newton and Arlington, it's possible the bear made the trek overnight.
Meanwhile, about 15 miles up the road, residents in Wayland are on the lookout after a resident there posted video of a bear he spotted up a tree near his home there this weekend. That bear snacked on beehives and knocked over a few trash cans before making his way out of the area, Wayland resident Eddie Bumstead told Patch.
These incidents have marked the latest in a series of bear sightings in Greater Boston, including several believed to be the same bear traveling through Franklin, New Bedford, Acushnet, and Fall River, among other cities and towns in Eastern Mass.
The Massachusetts Division of Wildlife and Fisheries says that while the state is one of the most densely populated in the country, the increasing black bear population means an expansion of territory. Black bears, which used to reside in the Berkshires, are now more likely to crop up in the eastern part of the state.
To avoid black bears, MassWidlife suggests getting rid of bird feeders and removing trash and other attractants, such as by cleaning outdoor barbecues and grills after each use. And if you happen to come across a bear, do not engage.
Material from previous Boston.com reports by Heather Alterisio, Eli Curwin, and Melissa Ellin was used in this story.
Newsletter Signup
Stay up to date on all the latest news from Boston.com