Local News
Two dogs found abandoned in Sudbury
A Cocker Spaniel mix and a Yorkshire Terrier were found wet and exhausted on Horse Pond Road in Sudbury.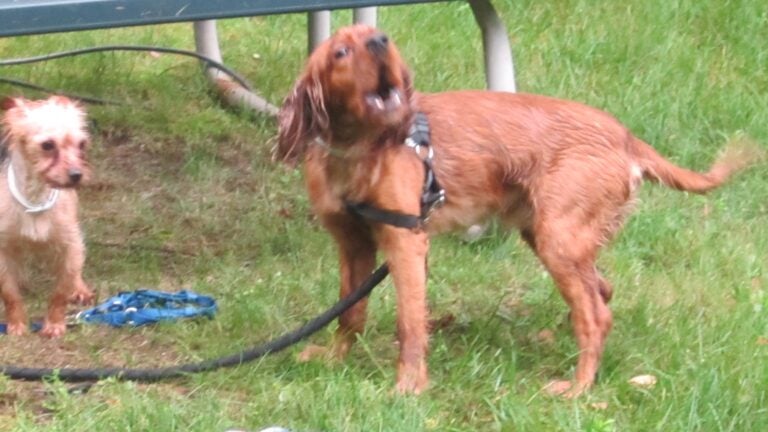 Two dogs were found abandoned in Sudbury this week, and police are conducting an animal cruelty investigation to find out more about the dogs.
They were found near 30 Horse Pond Road. That address is next to Save a Dog, an animal shelter, and down the street from Sudbury Animal Hospital.
Police believe they were left there sometime between 6 p.m. on Tuesday and 7 a.m. on Wednesday.
One dog was found leashed and tied to a picnic table, while the second was loose. It appeared to have slipped out of a second leash, which was found tied to the table.
They were wet and exhausted when police found them, but both are now healthy, safe, and comfortable, police said.
Both dogs are male. One is a young Cocker Spaniel mix, and the other is a Yorkshire Terrier.
Anyone who recognizes the dogs or saw anything suspicious in the area is urged to contact the Sudbury animal control officer at 978-897-5596. Members of the public can also send an email to [email protected].
Since this is an open investigation, police say they are not releasing any more information at this time.
Newsletter Signup
Stay up to date on all the latest news from Boston.com