Local News
Christmas Tree Shops reportedly planning to liquidate all stores
The iconic home goods retailer filed for bankruptcy earlier this year.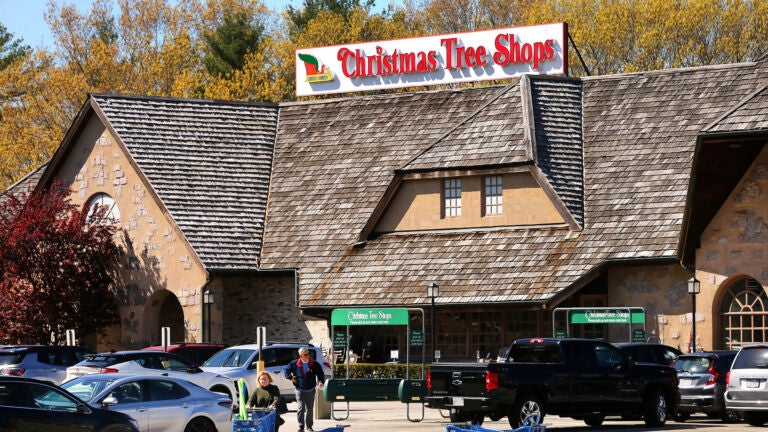 After filing for bankruptcy in May, Christmas Tree Shops is reportedly planning to liquidate all its remaining stores beginning as soon as this week.
The chain, which is rooted in Cape Cod but expanded nationwide over the past two decades, initially planned to close some of its stores and exit the Chapter 11 bankruptcy process by the end of the summer, according to The Wall Street Journal.
To do this, it took out a $45 million loan. This, however, was terminated by creditors when Christmas Tree Shops defaulted on the terms of the loan, the Journal reported.
Declining revenues are reportedly to blame for the default, the Journal reported. The company is no longer expected to present a plan to exit bankruptcy.
An "expedited sale process" would be required under these circumstances, according to documents filed in the United States Bankruptcy Court for the District of Delaware last week. The company retained investment bankers in late May to identify potential investors or buyers.
Those bankers contacted about 350 potential acquirers, with 29 executing non-disclosure agreements as of last week and more showing interest. Several "expressed an interest in acquiring substantially all of the Debtors' assets," but the retailer defaulted earlier this month, according to the documents.
The retailer is working to find a stalking horse bidder, according to the documents. Stalking horse bids are initial bids on the assets of a bankrupt company. The company will generally choose a bidder to set the low end of the bidding range.
Christmas Tree Shops has until Friday to either identify a stalking horse bidder or notify the court that it has not found one. The company was targeting an auction process culminating in a sale by July 30.
The company was bought by Bed Bath & Beyond in 2003 and sold to Middleborough-based Handil Holdings LLC in 2020, according to The Boston Globe. Bed Bath & Beyond also filed for bankruptcy earlier this year.
Newsletter Signup
Stay up to date on all the latest news from Boston.com