Local News
Medical examiner determines Newton residents died from 'sharp and blunt force' injuries
The findings could mean that Christopher Ferguson, of Newton, will face more charges soon.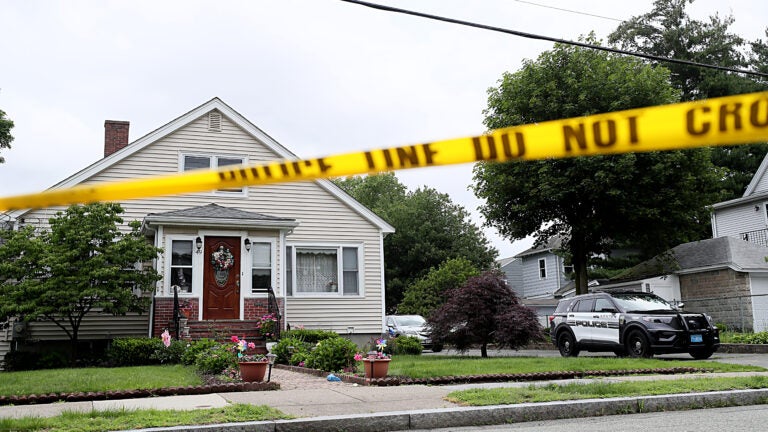 The man charged with killing one of the three Newton residents found dead in their home last week could soon be facing new charges related to the other two deaths.
Gilda "Jill" D'Amore, 73; her husband, Bruno D'Amore, 74; and her mother, Lucia Arpino, 97, were found dead inside their home on the morning of June 25. Christopher Ferguson, another Newton resident who was known to police, was arrested last week.
Middlesex District Attorney Marian Ryan said at the time that only an autopsy for Gilda D'Amore was completed, and therefore Ferguson was only charged with her murder. Ryan said she expected more charges in the future once the other two autopsies were complete.
The Office of the Chief Medical Examiner has now determined that Arpino died from "sharp and blunt force injuries," with her manner of death being homicide, The Boston Globe reported. Bruno D'Amore died from "multiple sharp and blunt force injuries," the office told the Globe, and his manner of death was also ruled a homicide.
Bruno and Gilda D'Amore were scheduled to attend church services that Sunday morning in Newton to renew their wedding vows in honor of their 50th anniversary, officials said. When they did not show, a friend went to their house and discovered the gruesome crime scene.
Gilda D'Amore suffered more than 30 injuries, primarily to the upper part of her body and her head. Arpino was found with a knife embedded in her body, according to a statement of probable cause.
Investigators found evidence of forced entry, and used chemicals to reveal bare footprints on a tile from the house. Officials said that they matched that footprint to Ferguson. A host of other evidence was found linking Ferguson to the killings.
Ferguson reportedly has a history of mental health issues and erratic behavior.
He has pleaded not guilty and was ordered held without bail. Ferguson is scheduled to return to court later this month.
Newsletter Signup
Stay up to date on all the latest news from Boston.com