Local News
'Our hearts are forever broken': Family remembers 11-year-old Lexington Boy Scout who died in boating accident at N.H. camp
Keoni Hubbard, 11, was a middle school student who "loved, loved, loved scouting."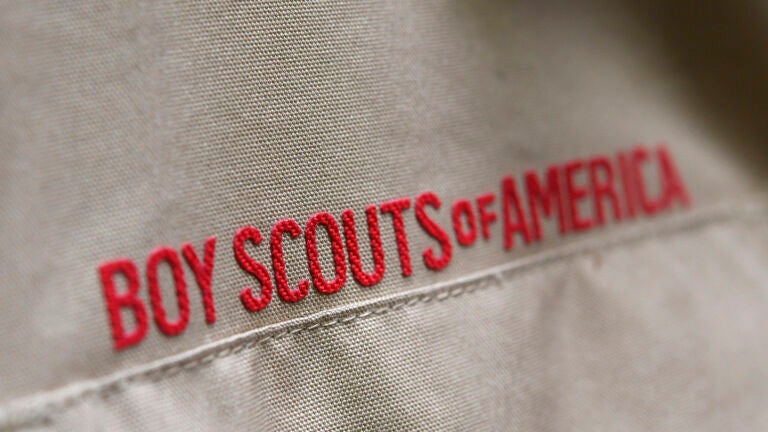 An 11-year-old Massachusetts boy died Friday in a boating accident while on a boy scout camping trip in New Hampshire.
A local Boy Scouts organization identified the boy as Keoni Hubbard, of Lexington, on Sunday. His family released a statement through the organization and asked for privacy.
"Our hearts are forever broken by the loss of our Keoni," his family wrote. "Beloved by his family and friends, Keoni's spirit and empathy for others resonated with all who love and admire him. Keoni was simply the best – a selfless child who truly found joy in the happiness of others."
First responders were notified of a boating accident on Manning Lake in Gilmanton around 2:15 p.m. Friday, New Hampshire State Police said Saturday. They were told the accident involved a child who had been injured.
Keoni was declared dead at the scene, police said. He was part of a group of campers at Griswold Scout Reservation visiting Camp Bell, one of two camps at the site, The Boston Globe reported.
No further details about Keoni's death have been released, but New Hampshire State Police are investigating the incident.
Mourning Keoni Hubbard
"Keoni loved, loved, loved scouting," a Boy Scout leader who knew him said in Sunday's statement. Keoni was at the camp as part of Boy Scout Troop 119.
Lexington Public Schools Superintendent Julie Hackett released a statement Saturday identifying Keoni as a Clarke Middle School student, NBC 10 Boston reported. Several other Clarke students witnessed the accident while attending the same summer camp, she said.
"Our hearts are with the victim's family, as well as the Clarke school community and all those impacted by this tragic event," the superintendent said.
The school is working to support affected students with grief counselors and other services, NBC 10 Boston reported.
"We are heartbroken to confirm the death of a Scout yesterday following a tragic accident on Manning Lake in Gilmanton," the Daniel Webster Council, which runs Boy Scouts of America in New Hampshire, said in a statement Saturday.
"We offer our deepest condolences to the Scout's family and ask everyone to please join in keeping this young man and his loved ones in their thoughts and prayers during this difficult time."
Keoni would've turned 12 later this month, WMUR reported.
Two other water deaths the same day in N.H.
New Hampshire State Police said they responded to two other water-related deaths on Friday.
Later on Friday afternoon, police were notified that boaters had found a body on the Piscataquog River in Manchester near the border of Goffstown.
The victim was identified as 40-year-old Shawn Barton, whose address is unknown. Police are still investigating how he died.
Then, around 8:45 p.m., police were notified of a possible drowning on Middle Pea Porridge Pond in Madison. Beverly, Massachusetts, resident Amy Posocco, 41, had gone swimming with her family in front of their rental property, but hadn't come out of the water, police said.
Posocco's family and neighbors searched for her before calling police, but a dive team eventually located her 90 feet from shore, police said. Authorities haven't determined her cause of death and are still investigating, but her death is believed to have been accidental.
Other Boy Scouts camp deaths
A few deaths at Boy Scouts of America camps have been reported over the last decade.
The most recent was in 2022 when a "pre-teen boy" was killed by "an accidental firearm discharge" at a camp in Hawaii. In 2014, a 12-year-old suffered a similar death when he was shot at a camp in San Diego, California.
In September 2018, a 12-year-old Boy Scout died at a camp in Michigan after he dug and crawled into a sand dune which then collapsed.
Earlier that year, a Texas 14-year-old died at a camp in Georgia when a storm knocked a tree onto his tent and crushed him. A father and son died at the same campground in 1999 from carbon monoxide poisoning after bringing their grill into their tent for warmth during a Cub Scouts event.
In 2013, a 14-year-old Boy Scout died at a camp in Utah when he was run over by a trailer.
Boston.com Tonight
Sign up to receive the latest headlines in your inbox, every night.