Local News
Sumner Tunnel closure traffic last week was far from apocalyptic. But officials say this week is the true 'test'
Thursday in particular could be a busy day for Logan Airport and Boston traffic, officials warned.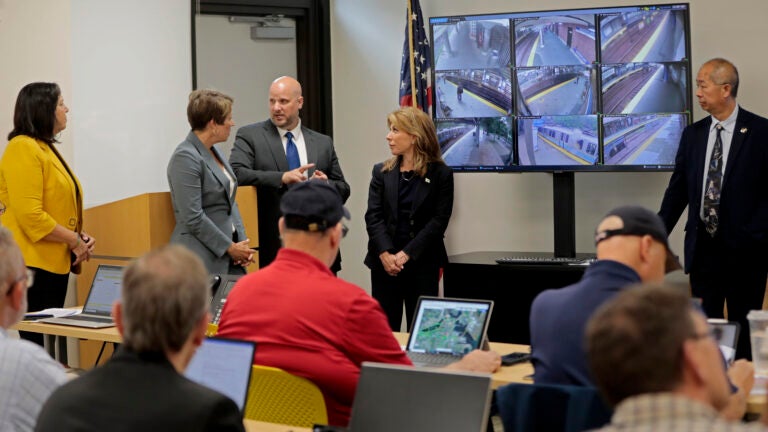 With Fourth of July vacationers back in town and Boston traffic picking up steam, officials say this week will put the Sumner Tunnel closure to the test.
The tunnel, a major artery connecting East Boston and the North End, shut down last week for a nearly two-month restoration project.
"Last week was the kickoff, of course, and it was a holiday week," Gov. Maura Healey told reporters Monday. "Mondays and Fridays we know we tend to experience reduced traffic in and out of the city, so certainly I think this whole week will be a test as we move into tomorrow and Wednesday and Thursday."
She added: "All we can promise is that we're going to continue to monitor the situation here."
Healey joined other state leaders and transit officials for a visit to the Massachusetts Department of Transportation's Sumner Tunnel command center Monday morning, checking in on the crews monitoring the tunnel closure and traffic diversions.
"We're one week down in an eight-week project, and so far construction is on schedule and going well, and we have employed various mitigation measures which we continue to monitor," Healey said. "We'll take whatever steps necessary as we go forward to try to ameliorate traffic conditions."
For example, she said crews at the command center are monitoring screens that reflect live conditions at subway locations, commuter rail stops, highways, and roads.
"The idea is that in real time, people are able to see what's happening, where traffic's building up, where we may need a diversion," Healey explained.
She added that crews are ready to "turn on a dime" if needed.
Addressing concerns from residents and EMS workers about ambulances' ability to get in and out of East Boston quickly, Healey said state officials have worked with the city and Boston EMS to ensure additional ambulances are available in the neighborhood.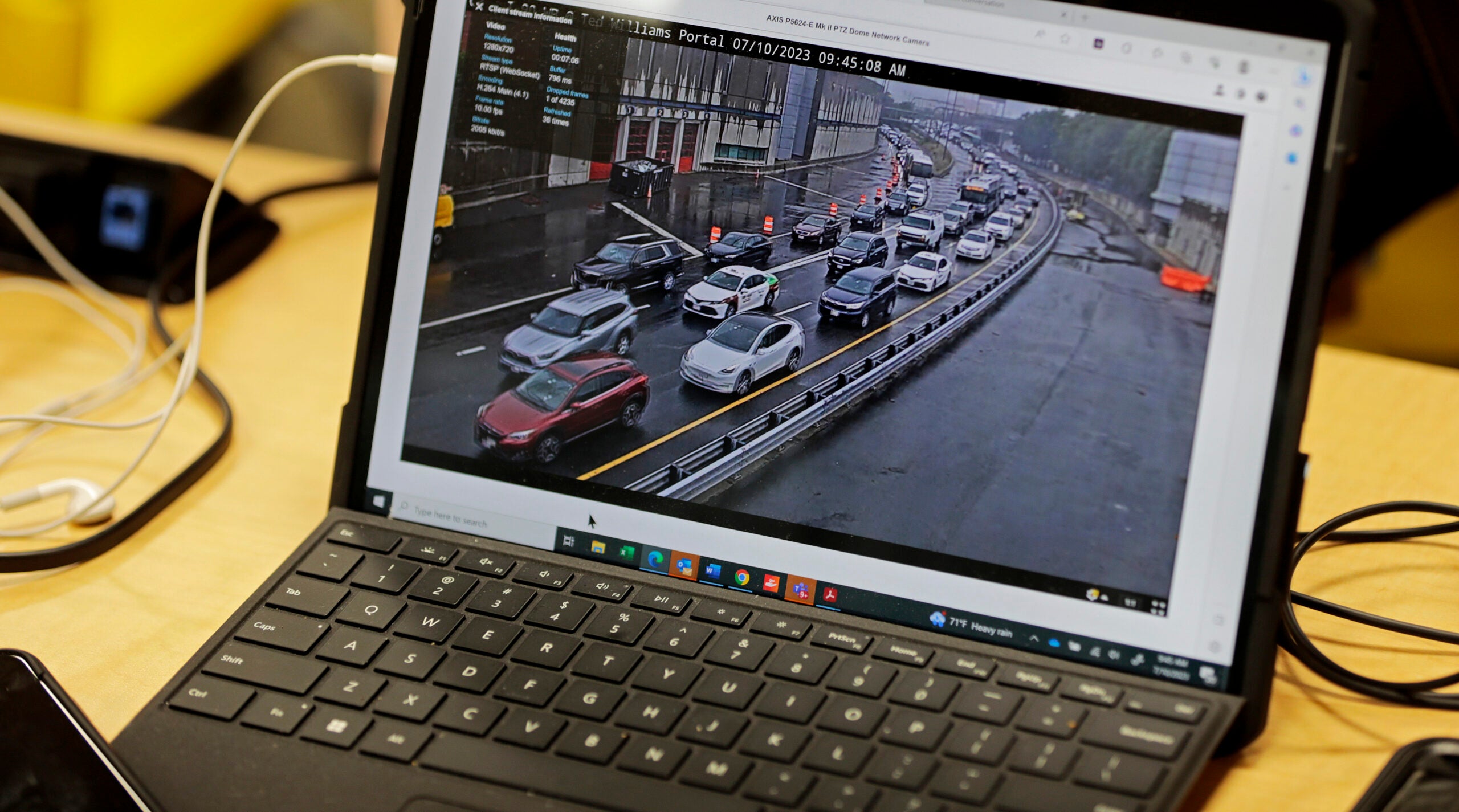 MassDOT Highway Administrator Jonathan Gulliver described some of the methods transportation officials are using to prevent congestion and keep traffic spread out across different routes, particularly the Ted Williams Tunnel and Tobin Bridge.
"We have a sign up near the split that right now gives you the time through the Ted Williams Tunnel and also the time through the Tobin, so people can make those kinds of decisions as they're coming," Gulliver said. "And of course, your GPS has all that built in, too."
However, Thursday in particular could be a headache for travelers, said Lisa Wieland, CEO of the Massachusetts Port Authority, which operates Logan Airport.
"Thursdays at the airport have always been busy," Wieland said. "I think it's also a day that people tend to get away in the summer, and summer is a busy travel season at Logan Airport. So our message to everyone is to plan and prepare ahead."
Massport has advised travelers to give themselves two more hours to get to and from the airport during the Sumner Tunnel closure, though notably, some locals told The Boston Globe last week that they found the extra travel time a bit excessive.
In her remarks, Healey kept her eyes on the proverbial — and literal — light at the end of the tunnel, reminding drivers of the new-and-improved Sumner that awaits them on Sept. 1.
"This is a huge undertaking. This is a 100-year-old tunnel that has been long in need of restoration," she said. "Those repairs are happening now; it will result in a safer way and path for everybody in and around Greater Boston."
Newsletter Signup
Stay up to date on all the latest news from Boston.com