Local News
Here's what to know about Mayor Wu's vision for green transportation
Speaking at the Boston Transport Summit Tuesday, Wu shared several recent and upcoming initiatives to make Boston's transportation more climate-friendly.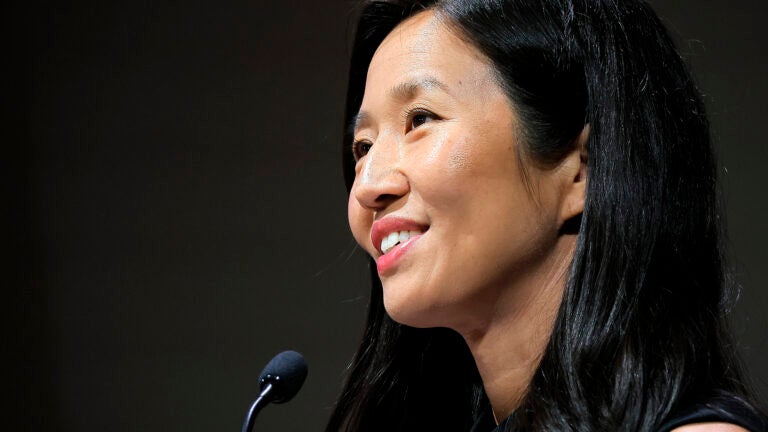 Like many Bostonians, Mayor Michelle Wu has her share of public transportation anecdotes, some dating back to the days of the Joovy Caboose Ultralight — the type of stroller she once carted around while commuting with two young sons.
Navigating a stroller through public transit, she said, "you notice when things don't go as smoothly as they could or should. You notice when the sidewalk is cracked, when the elevator is broken, when the bus or train is delayed, when the next one's too crowded to fit you and your kids."
Speaking at the Boston Transport Summit Tuesday, Wu grounded her talking points in those street-level experiences as she shared her vision for a transportation system that pays heed to quality of life, climate needs, and social justice.
"Our economic mobility depends on, well, mobility," Wu said. "Reliable, convenient, affordable transportation will be the critical factor in revitalizing and stabilizing businesses as we continue recovering from the pandemic and rebuilding our lives."
Her remarks served as the keynote address for an event themed around "Creating People-First Electrified Cities," part of a transportation workshop that included representatives from 13 cities across the U.S. and Canada. The workshop was a joint venture from Boston and C40, a global network of mayors working to confront the climate crisis.
"If we're serious about delivering a Green New Deal for cities, we must tackle the biggest contributors to the problem head-on," she said, noting that about a third of the greenhouse gas emissions within Boston come from transportation.
"In the most immediate sense, transportation has an enormous impact on our quality of life," Wu added.
She pointed to some of the transportation-related accomplishments her administration has seen already, including a pilot initiative to make several MBTA bus routes fare-free.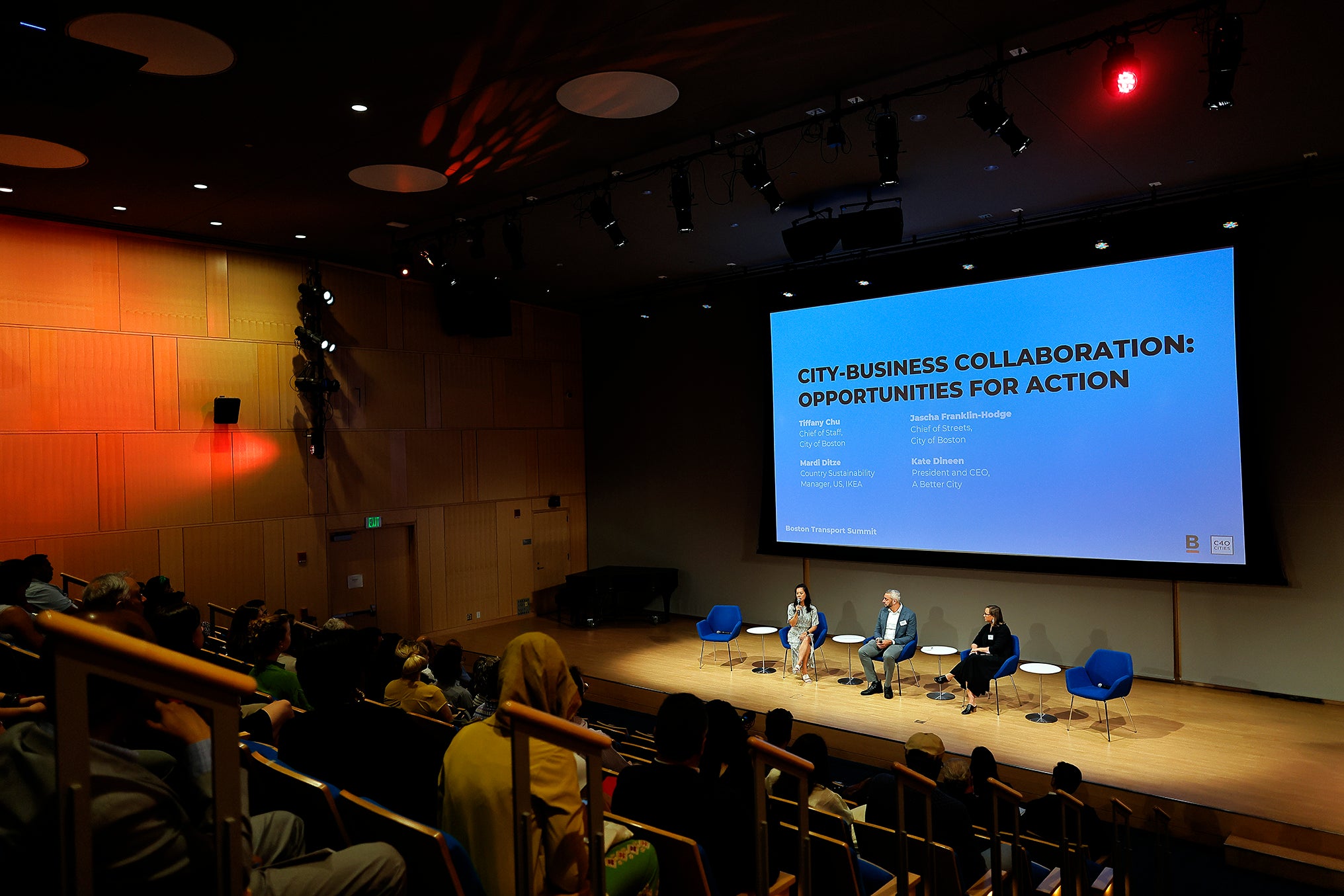 However, Wu also acknowledged that Boston's public transit — plagued at times by shutdowns, derailments, and the occasional fire — can sometimes seem a lackluster alternative to single-occupancy cars.
"I won't pretend that here in Boston, with the oldest subway system in the country, it hasn't been incredibly frustrating to watch the consequences of decades of deferred maintenance play out in real time," she admitted.
Still, the mayor seemed optimistic as she shared some of the building blocks in her vision for Boston's transportation.
Pedal to the metal
Wu laid out several plans to make Boston more bike-friendly, including learn-to-bike workshops, a $1.5 million e-bike rebate program for seniors and riders with disabilities, and a program that will offer 10,000 free Bluebikes subscriptions to residents with a Boston Public Library card.
By this winter, she said, Boston will have added nearly 10 more miles of bike lanes "as part of our commitment to making Boston 100% cyclable by 2030." The city is also adding 100 new Bluebikes stations to expand public bike shares by 40%, according to Wu.
"Today, more than 95% of Bostonians live within a 10-minute walk of a bike share station," she said. "In the next year-and-a-half, our vision is for one in every two people in Boston to live within a three-minute walk of a protected bike lane."
Going electric
Meanwhile, Boston is also accelerating its electric vehicle initiatives.
According to Wu, the city recently released a request for proposals seeking new means of providing curbside EV charging in Boston's neighborhoods. The goal, she said, is that every Boston resident will be within a 10-minute walk from an EV charging station or car share by 2030.
Boston is currently in the process of replacing its diesel school buses with electric ones, adding 20 electric buses to the fleet this year and bringing in 18 more next year, Wu said.
And later this summer, the city will launch Boston Delivers, a distribution service for local businesses to deliver packages by electric cargo bikes.
An eye on the future
Looking ahead, Wu said the city is tinkering with a Green New Deal dashboard that will establish clear metrics in certain climate-minded areas — building decarbonization and clean energy, for example — to keep tabs on its progress.
"We have to choose to act on what we've all noticed: That things need to change — and quickly, and at scale — to save and improve lives in all our cities," Wu said. "And to do that, we need to work across industries and sectors and every level of government."
Newsletter Signup
Stay up to date on all the latest news from Boston.com