Local News
North End shooting leaves a hole in Modern Pastry
Boston police reported no injuries or arrests tied to the nighttime shooting. The incident remains under investigation.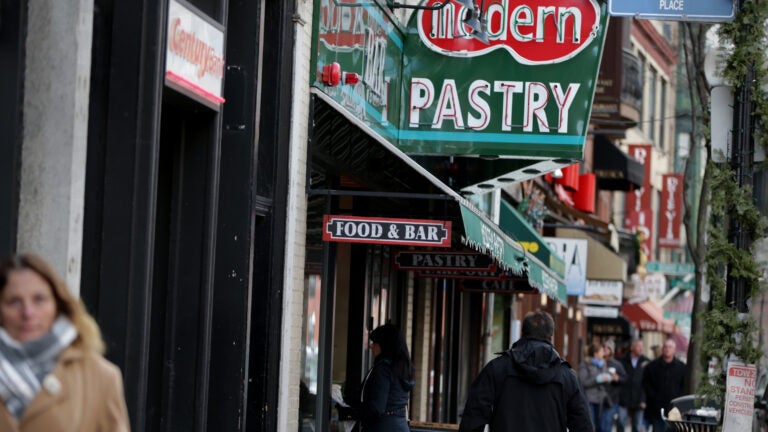 Boston police are investigating after a nighttime shooting in the North End left an apparent bullet hole in the front window of Modern Pastry.
Officers responded to a report of shots fired at 257 Hanover St. — the bakery's address — just after 11 p.m. Wednesday, according to a Boston Police Department spokesperson.
Investigators found "ballistic damage" at the scene, the spokesperson said; CBS Boston reported that a bullet hole could be seen in one of the store's windows.
There were no reported injuries, and Boston police said they have made no arrests in connection with the shooting.
The incident remains under investigation, the spokesperson said.
Opened in 1930, Modern Pastry has long been a North End destination, with cannoli lovers often debating the merits of Modern versus nearby Mike's Pastry.
Newsletter Signup
Stay up to date on all the latest news from Boston.com