Local News
Dozens of animals flown from Vermont to Massachusetts will soon be up for adoption after historic flooding
The Central Vermont Animal Shelter flew the majority of its animals to Massachusetts to increase their likelihood of adoption.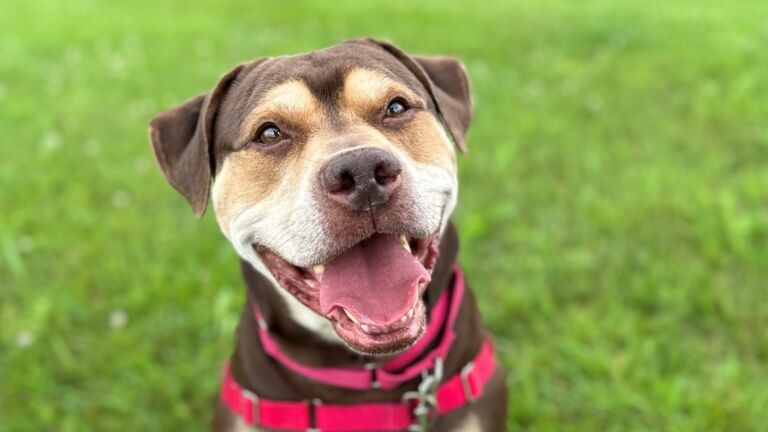 Dozens of animals from the Central Vermont Humane Society took a flight down to Bedford Wednesday night where they were welcomed by the MSPCA after unprecedented flooding throughout the state led to an emergency evacuation.
The CVHS, an animal shelter near Barre and Montpelier, was contacted by the Bissell Pet Foundation as flooding reached historic levels throughout the state early last week. Bissell offered to aid in evacuating the pets.
"My first response was, 'No, we're gonna be fine.' You know, if there's some flooding in the area, our shelter is at a high enough level," Erika Holm, a co-executive director at CVHS said. "Then as things became apparent on Monday that it was really at crisis levels and only getting worse, I reached out and said, 'You know, we probably could use help.'"
While the CVHS didn't sustain any damages to its building, the community's focus was shifting to rebuilding after the flooding, meaning fewer adoptions in the coming weeks. Emergency efforts such as this aren't unusual amidst natural disasters, Holms said.
The CVHS will remain open by appointment only for the near future.
Some animals stayed behind in the Vermont shelter as a flight either wasn't an option due to size or worries of emotional distress. A chinchilla, nine dogs, and 11 cats were a few of the many animals on the Bissell sponsored flight to Massachusetts.
"We already had a routine transport running from Louisiana to Connecticut. So all we needed to do was call our flight partner and ask them to skip over to Vermont and pick up the pets and bring them to our animal incident management partner which is MSPCA," Kim Alboum, director of shelter outreach and policy development for Bissell, said.
The animals being transported had been in the shelter before the flooding began, meaning there was no risk of accidentally sending missing pets across state lines. The animals will be dispersed between the MSPCA's shelters in Boston, Methuen, Salem, and Cape Cod.
"Our mission is to help shelters all over the country and we do that through this program, where it's really shelters helping shelters," Alboum said.
All new animals finished the 48-hour quarantine period Friday night to ensure they are safe for adoption.
From July 10-July 16, the MSPCA is hosting a "Go Big AND Go Home" event where adoption fees for large dogs ages 1 year and up will be waived. The event hopes to "find homes for as many dogs as possible," according to the MSPCA website.
As of May 26, MSPCA shelters were at 90% capacity overall. Despite this, Director of Operations at MSPCA's Cape Cod shelter, Colleen Evans said the shelters were prepared to take in the few furry friends from Vermont.
"When emergencies happen, that's what we're there for."
Newsletter Signup
Stay up to date on all the latest news from Boston.com