Local News
Human waste spill leads to multiple spinouts, crashes on I-95
Police documented six separate collisions caused by the spill near Bridgeport, Conn. One injury was reported.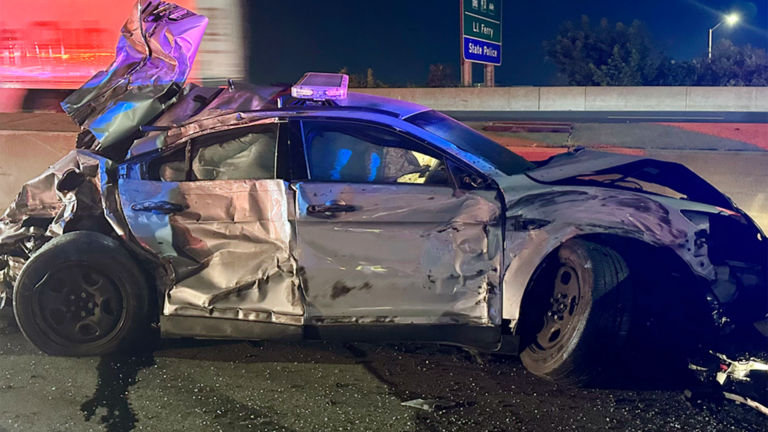 A tractor-trailer driver is facing charges after his load of human waste spilled out onto I-95 near Bridgeport, Connecticut on Monday night, causing several crashes and spinouts when drivers lost control of their vehicles on the slippery surface.
The truck driver, Shaky Joseph of Waterbury, Connecticut, was found by police to have been aware of the leak. He was arrested and charged with driving with an unsecured load, reckless driving, and 12 counts of first-degree reckless endangerment.
Joseph, 34, was later released on a $25,000 bond. He is scheduled to appear in Bridgeport Superior Court in August.
State police documented six separate collisions on I-95 northbound between exits 27 and 30 caused by the spill. Cars rear-ended each other, spun out and veered across the four-lane highway into the concrete median barrier.
Two state police vehicles that responded to the scene were damaged when a second tractor-trailer skidded across the spill and crashed into them.
A motorcyclist who drove onto the spill, lost control, and fell into the road was taken to Bridgeport Hospital with "suspected minor injuries," police wrote in their report. No other injuries were reported. None of the drivers besides Joseph were found responsible for the crashes.
The interstate was closed for about three hours.
Newsletter Signup
Stay up to date on all the latest news from Boston.com