Local News
Forklift falls and kills operator at Logan Airport
A 51-year-old Winthrop man died Tuesday following an incident in which his forklift overturned and fell on top of him.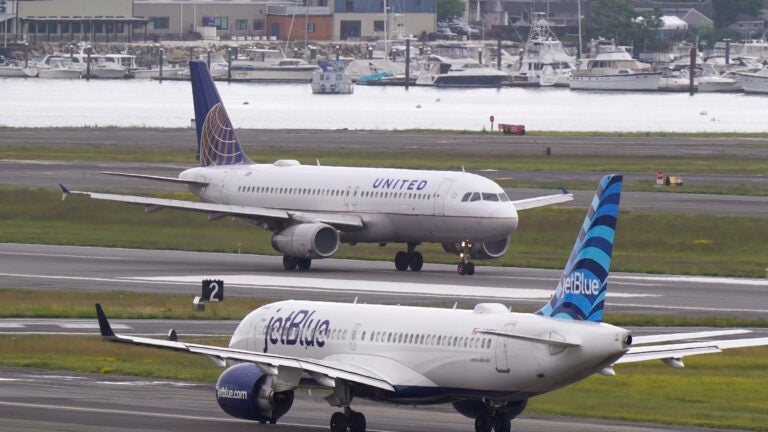 A forklift fell and killed its operator at Boston Logan Airport on Tuesday, Massachusetts State Police said in a news release.
The Komatsu forklift struck part of a stationary structure, causing it to overturn on top of its operator at around 3:20 p.m, police said. The incident took place in an outdoor loading area behind Gate C26.
"The victim, an employee of a JetBlue sub-contractor, attempted to drive the forklift through a lower bag service entrance," officials said. "An awning over the entrance contained a lateral metal beam with a sign indicating vertical clearance of 8 feet, 6 inches.
"The forklift's backrest extension—a part of the equipment that attaches to the front and is designed to keep loads stable and protect the operator from loads falling toward him—was raised," the release continued. "The forklift's extended backrest was too high to clear the lateral beam over the service entrance. The extended backrest collided with the beam, causing the forklift to tip over and come to rest on top of the victim, who had been ejected to the pavement."
A JetBlue employee heard the crash and rushed with other workers to pull the operator out from under the forklift, police said.
State police, Massport Fire, and Boston EMS responded to the scene and transported the operator to Boston Medical Center with serious injuries. The man — identified as a 51-year-old Winthrop resident — was later pronounced dead.
Police added that the worker, whose name has not been released yet, was the only person on the forklift at the time.
An investigation remains ongoing.
Newsletter Signup
Stay up to date on all the latest news from Boston.com