Local News
FAA investigating after United flight performs 'go-around' to avoid plane on Logan Airport runway
An FAA statement said the go-around was a "safe, routine procedure" to avoid the other flight on the runway.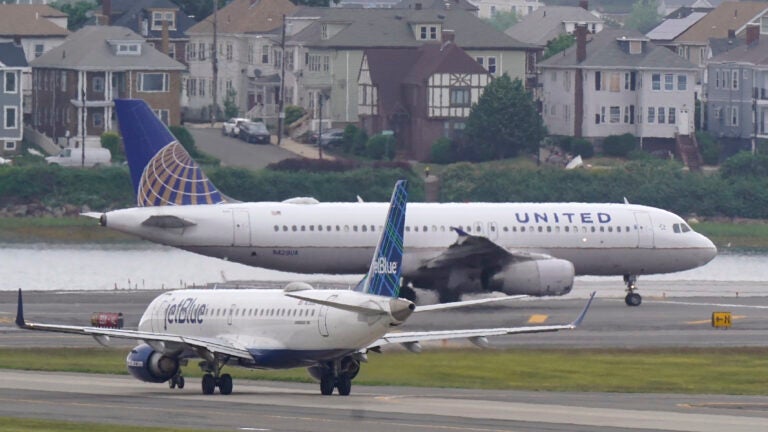 The agency responsible for regulating aviation safety is investigating a plane that abruptly ascended into the air due to another flight still on the runway at Logan International Airport on Sept. 11.
The United Airlines Flight 2267 pilot had to perform a "go-around," a maneuver that involves a plane climbing back into the air after its pilots decide it would be unsafe to land. In an emailed statement from the Federal Aviation Administration, they said the go-around was a "safe, routine procedure."
In this case, the FAA said an air traffic controller told the pilot on the United flight to perform a go-around because of the other plane still on the runway.
The flight from Chicago was prepared to land at Boston's airport at about 10:45 p.m. before pilots were told to avoid landing. According to FlightAware, a website that tracks flights, the United flight landed at 11:02 p.m at Logan.
FlightAware also shows the plane circle around Boston after its initial arrival.
In a statement from the FAA, the agency acknowledged that this procedure might seem like an "emergency maneuver" to passengers. Boston 25 News spoke to a passenger, who said "people on the plane gasped at the rapid pull-up" of the plane and that the speedy climb into the air pushed them into their seats.
Boston.com reached out to the FAA and United for more details on the investigation. A United spokesperson wouldn't comment, referring the media to the FAA. The agency said they were still investigating the incident as of Wednesday afternoon.
Newsletter Signup
Stay up to date on all the latest news from Boston.com