Local News
How New England schools measured up in U.S. News & World Report's latest college rankings
New England schools made up four of the top 10 best universities in the nation.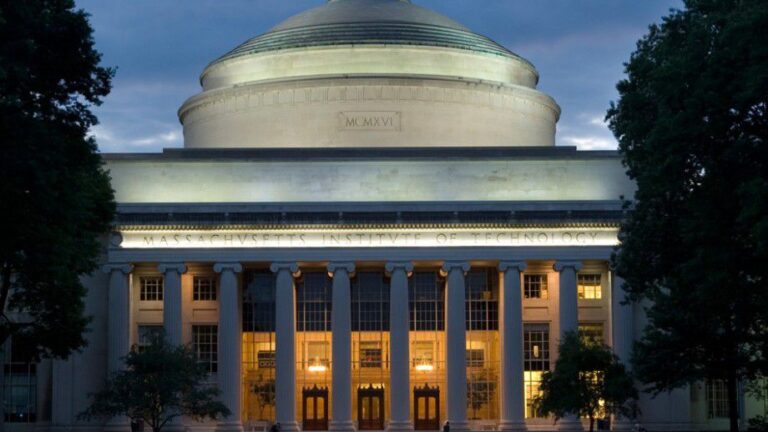 New England is home to many elite collegiate institutions. Several of the region's colleges and universities were recognized in U.S. News & World Report's latest college rankings.
New England made a strong showing on the publication's best national universities list, with schools in the region accounting for four of the top 10 schools. The region's top two universities, according to the publication — MIT and Harvard University — were once again beaten out by Princeton University, which has held the number-one spot for over a decade.
For the second year in a row, MIT beat Harvard for the second place slot. Harvard once again had to share third place with Stanford University.
The other New England schools which made the top 10 national universities were: Yale University, which ranked fifth, and Brown University, which ranked ninth (along with Northwestern University and John Hopkins University).
Massachusetts also kept its dominance among the country's liberal arts colleges. Williams College and Amherst College ranked first and second, as they have for the past several years. Wellesley College wasn't far behind, coming in fourth, and Maine's Bowdoin College made the top 10 by coming in ninth place.
U.S. News said it evaluated nearly 1,500 four-year American institutions on as many as 19 measures for its 39th annual ranking. The most heavily weighted metrics included graduation rates, how well an institution's actual graduation rate matched its expected graduation rate, academic reputation, and how much a school spent on financial aid per student on average.
"These statistics only pertain to measures reflecting academic quality and graduate outcomes – factors that are universally important to prospective students. But also important are considerations that vary person-to-person, like campus culture, strength in specific majors and financial aid offered," it wrote on a webpage about its methodology. "In short, the rankings should be used as a tool for discovering the best fit schools; combined with personal considerations and additional resources."
Top 10 American Universities
Princeton University (NJ)
Massachusetts Institute of Technology (MA)
Harvard University (MA)
Stanford University (CA, tied with Harvard for 3rd)
Yale University (CT)
University of Pennsylvania (PA)
California Institute of Technology (CA)
Duke University (NC, tied with CIT)
Brown University (RI)
John Hopkins University (MD, tied with Brown for 9th)
Northwestern University (IL, tied with Brown and John Hopkins for 9th)
Other New England schools that made the top 100
Dartmouth College (NH, tied with Vanderbilt University for 18th)
Boston College (MA, 39th)
Tufts University (MA, tied with Rutgers University New Brunswick and the University of Washington for 40th)
Boston University (MA, tied with Ohio State University and Purdue University for 43rd)
Northeastern University (MA, tied with four other schools for 53rd)
University of Connecticut (CT, tied with Stony Brook University for 58th)
Brandeis University (MA, tied with six other schools for 60th)
UMass Amherst (MA, tied with five other schools for 67th)
Worcester Polytechnic Institute (MA, tied with three other schools for 82nd)
Top 10 American Liberal Arts Colleges
Williams College (MA)
Amherst College (MA)
U.S. Naval Academy (MD)
Pomona College (CA)
Swarthmore College (PA, tied with Pomona for 4th)
Wellesley College (MA, tied with Pomona and Swarthmore for 4th)
U.S. Air Force Academy (CO)
U.S. Military Academy at West Point (NY)
Bowdoin College (ME)
Carleton College (MN, tied with Bowdoin for 9th)
Other New England schools that made the top 100 liberal arts colleges
Middlebury College (VT, tied with four other schools for 11th)
Wesleyan University (CT, tied with four other schools for 11th)
Smith College (MA, tied with four other schools for 16th)
Bates College (ME, 24th)
Colby College (ME, tied with University of Richmond for 25th)
College of the Holy Cross (MA, tied with Macalester College for 27th)
Mount Holyoke College (MA, 34th)
Trinity College (CT, tied with five other schools for 39th)
Connecticut College (CT, tied with four other schools for 46th)
Wheaton College (MA, tied with six other schools for 75th)
Stonehill College (MA, tied with Beloit College and Ursinus College for 86th)
Saint Anselm College (NH, tied with three other schools for 89th)
Newsletter Signup
Stay up to date on all the latest news from Boston.com