Local News
Tractor-trailer overturns on I-93 southbound, causing significant delays
The tractor-trailer was hauling scrap metal from old cars, police said.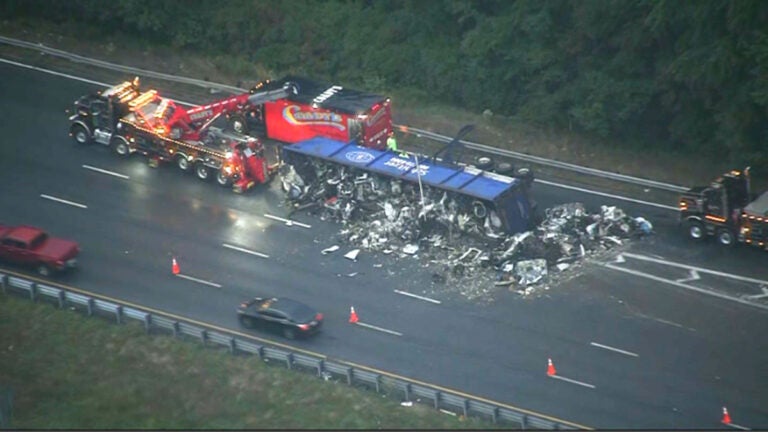 A tractor-trailer rolled over on Interstate 93 South in Wilmington Monday morning, disrupting commutes for many to start the week.
MassDOT officials first reported the crash at 5:18 a.m. At the time, all southbound lanes were closed around mile marker 35. About an hour later, the lanes were still closed, and traffic was backed up eight or nine miles. One lane opened by 7 a.m.
The tractor-trailer that rolled over was hauling "junked car parts," according to Massachusetts State Police.
At about 8 a.m., police said the cleanup was still ongoing and that it would take at least three more hours to fully clean up the debris and reopen all lanes.
Newsletter Signup
Stay up to date on all the latest news from Boston.com