Local News
Massachusetts woman airlifted off of Mount Monadnock after fall
Passing hikers helped carry Cynthia Bissell, 65, down the trail, and inclement weather initially prevented a helicopter from landing during the rescue mission.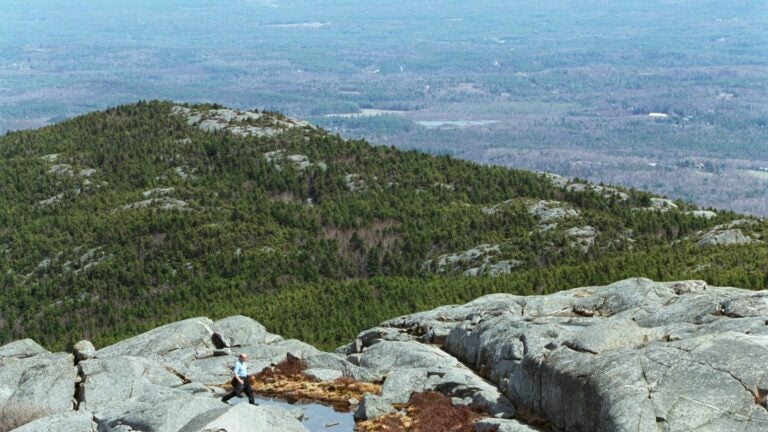 A Massachusetts woman was airlifted off of New Hampshire's Mount Monadnock after falling and suffering a serious head injury on Tuesday, officials said.
Cynthia Bissell, 65, was hiking down the White Dot Trail when she fell, the New Hampshire Fish and Game Department said in a news release. The Barre woman's hiking companion was able to call for help, and N.H. Fish and Game conservation officers and others in the area responded at about 1:52 p.m.
The severity of Bissell's injuries prompted a mountain patrol ranger, an EMT, to request a medical helicopter.
Passing hikers helped carry Bissell down the trail to the nearest landing zone, but the Dartmouth Hitchcock Advanced Response Team helicopter wasn't able to land due to inclement weather.
Conservation officers reached out to the New Hampshire Army National Guard to see if they would be able to pick up Bissell using a helicopter hoist. By 4:45 p.m., the weather conditions at the summit had improved enough that a N.H. Army National Guard helicopter was able to pick up Bissell, who was taken to Concord Hospital.
"This helicopter extraction resulted in Bissell reaching hospital care several hours sooner than if she had to be carried down the mountain by rescuers," N.H. Fish and Game said.
Newsletter Signup
Stay up to date on all the latest news from Boston.com