Local News
Student news outlet reports details of alleged BC hazing
Student-athletes were reportedly instructed to binge drink and consume their own vomit.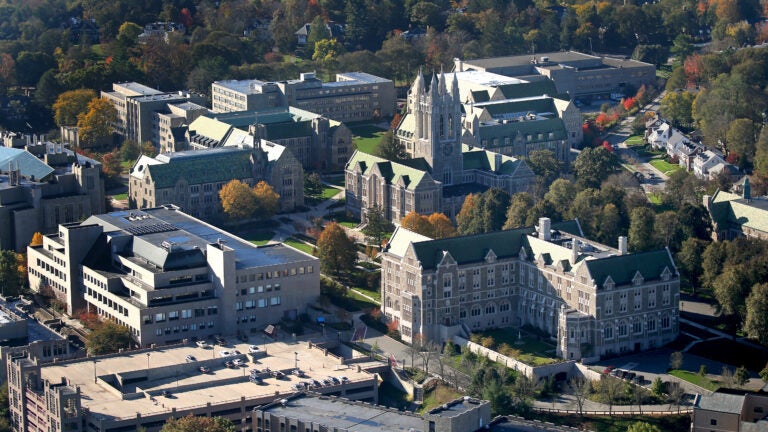 Boston College students at a swimming and diving event for freshmen were told to drink copious amounts of alcohol and eat their own vomit, according to reporting by The Heights, Boston College's student news publication.
The allegations were detailed in a letter written by an administrator in the Office of the Dean of Students. It was sent to a member of the swimming and diving teams, The Heights reported.
Officials at BC said this week that they had suspended the activities of the teams "following credible reports of hazing."
"Based on the information known at this time, Athletics has determined a program suspension is warranted, pending a full investigation by the University," the school said in a statement. "Consistent with University policy, the matter will be investigated by the Office of the Dean of Students and adjudicated fairly and impartially through the student conduct process. Once the investigation and adjudication process is complete, Athletics will reassess the status of the teams."
Students were allegedly encouraged to participate in drinking games, and underage students consumed alcohol during these incidents. Some were told to binge drink. The letter was dated Sept. 19, and the alleged incidents happened at an off-campus house and in two residence halls between Sept. 2 and Sept. 4., The Heights reported.
The hazing allegations will be referred to law enforcement officials, BC Communications Director Jack Dunn told the student publication.
BC first announced the suspension Wednesday, saying that "the university does not — and will not — tolerate hazing in any form," The Boston Globe reported. But the school issued an updated "clarification" Thursday. This included language that appeared to show that BC had not already concluded that hazing took place before an investigation.
"Today's clarification combines statements that were issued yesterday and provides additional information on our student conduct process," Dunn said in a statement to the Globe Thursday, when asked about the updated messaging. "The student-athletes in this alleged incident will get a fair and impartial hearing through the Office of the Dean of Students. BC Athletics, however, reserves the right to suspend a program following credible allegations of hazing."
Newsletter Signup
Stay up to date on all the latest news from Boston.com