Local News
L.L. Bean to open new location in Peabody
The Northshore Mall location will be the retailer's eleventh store in the state, and the second to open this year.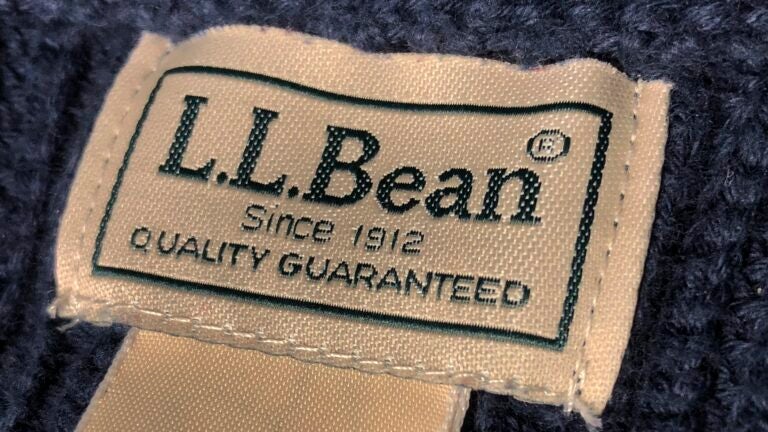 Outdoor clothing and goods retailer L.L. Bean is set to open a new location at Northshore Mall in Peabody early next month.
The Maine-based retail chain will host a grand opening at the new 20,000-square-foot store on Friday, Oct. 6, from 9 a.m. to 8 p.m., L.L. Bean said in a press release.
"Peabody is a gateway to outdoor activities on the North Shore – whether that's a weekend hike through Lynn Woods Reservation or a fishing excursion at one of the many nearby waterfronts," L.L. Bean Vice President Corey Bouyea said in the release.
The store will employ 65 people, and is still hiring workers for the Peabody location, the retailer said. They are hiring for both full-time and part-time positions, such as operations leaders, store team leaders, and sales associates, according to the jobs page on their website.
L.L. Bean will be celebrating the store's grand opening in several ways. At the Oct. 6 opening, the first 200 people to enter the store will receive a gift card worth up to $500, the retailer said. Customers can begin lining up to enter the store at 6 a.m. that day.
Additionally, from 6 to 8 p.m. on Oct. 6, the store will be honoring the Boston Red Sox, the retailer said. Not only will mascot Wally the Green Monster be on site with the team's World Series trophy display, but the store will host a meet and greet session with legendary slugger Jim Rice from 6 to 7 p.m.
The festivities will continue Saturday, Oct. 7, with the first 200 people entering the store receiving a scratch ticket with a chance to win L.L. Bean products valued up to $90, the retailer said. Customers can begin lining up to enter the store at 6 a.m.
From 10 a.m. to 4 p.m. on both days, customers will have the chance to win a $500 L.L. Bean gift card, the opportunity to take a picture with the "Bootmobile," and can enjoy s'mores and apple cider at the store, the retailer said.
The Peabody store's regular hours will be 9 a.m. to 8 p.m. Monday through Saturday, and 10 a.m. to 6 p.m. on Sunday.
"As part of its commitment to Peabody and surrounding communities, L.L. Bean will make a $10,000 contribution to Boys & Girls Club of Greater Salem, which provides a safe, affordable place for area kids and teens during critical out-of-school time," the retailer wrote in the release.
The Peabody location will be L.L. Bean's eleventh store in Massachusetts, the retailer said. It opened its tenth location in the state earlier this month at Hanover Crossing.
Newsletter Signup
Stay up to date on all the latest news from Boston.com