Local News
Read: Ibram X. Kendi addresses allegations about BU's antiracist center
Kendi said he welcomes Boston University's inquiry into the Center for Antiracist Research, defending his decision to "take the long view" amid news of layoffs and restructuring.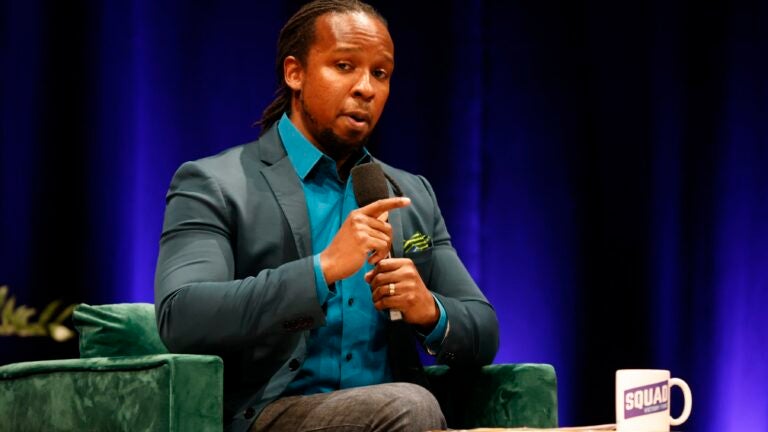 Celebrity author Ibram X. Kendi is defending his leadership at Boston University's Center for Antiracist Research amid mass layoffs and complaints of mismanagement.
Kendi released a statement on his social media pages Friday afternoon, describing the layoffs — which reportedly impacted 19 of the center's 36 staff members — as "the hardest decision of my career."
He emphasized that he made this move "not out of financial distress — as suggested by some — but to put in place a new structure that would support the mission of CAR for the long term."
Several current and former employees went public with complaints about the center following the layoffs, alleging mismanagement and a failure to deliver on some of the center's promised research.
Boston University confirmed it received complaints about the organization's culture and grant management, and said it would be looking into both angles as part of an inquiry. However, BU also emphasized the significance of Kendi's work and said it "believe[s] strongly in the Center's mission."
Kendi, for his part, said the center welcomes BU's inquiry.
Though he acknowledged that the center has "made missteps" since launching in June 2020, Kendi said he and his team have been learning from those mistakes to build a stronger organization.
"There will always be people who critique the job someone else is doing," Kendi said. "But I stand by my decision to take the long view for CAR, especially when racial and social justice organizations are under attack."
He also asserted that leaders of color and women in power are often held to a different standard.
"But I want to live in a world where all leaders of new organizations are given the time to make mistakes and learn and grow," he added. "I want to live in a world where all new organizations are given the time to have growing pains and develop."
Read Kendi's statement:
Newsletter Signup
Stay up to date on all the latest news from Boston.com