Local News
Treasurer releases (some) details about cannabis commission suspension as lawsuit filed
After being suspended, Cannabis Control Commission Chair Shannon O'Brien is alleging state Treasurer Deborah Goldberg violated the law.
Shannon O'Brien, the former gubernatorial candidate and state treasurer who was suspended as chair of the Cannabis Control Commission last month, is suing Treasurer Deborah Goldberg over the matter.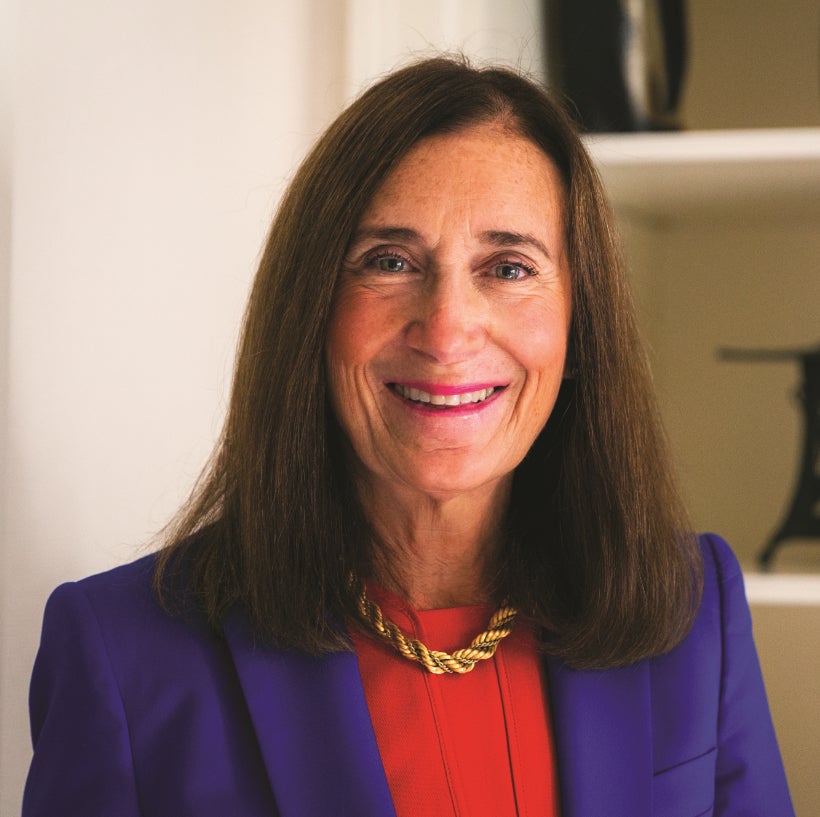 Goldberg, whose office is in charge of appointing the state's marijuana regulator, announced that O'Brien would step into the role just last summer. Goldberg abruptly suspended O'Brien on Sept. 14, with her office refusing to comment on a "personnel matter."
Now, O'Brien is accusing Goldberg of suspending her without due process and asking a judge to reinstate her. O'Brien filed the lawsuit in Suffolk Superior Court last Thursday.
"Treasurer Goldberg removed Chair O'Brien without notice, without articulated reason, and without any opportunity to be heard, all of which is required by the clear and unambiguous provisions of Massachusetts law," O'Brien said in her complaint.
After more than a week of silence about the reason for O'Brien's suspension, Goldberg eventually told The Boston Globe that she received "several serious allegations" about O'Brien's behavior. These allegations reportedly came to Goldberg from CCC staff and one other commissioner.
Independent investigators were enlisted to look into the complaints and returned with a report about their findings. The details of the allegations and the investigators' findings have not been made public, according to the Globe.
"According to the CCC's employee handbook, suspension with pay is the only allowable remedy at this point, as the findings are being reviewed and action is considered," Goldberg said in a statement to the paper.
In her complaint, O'Brien said she was chosen by Goldberg to lead the CCC because of her belief in O'Brien as a "change agent" who would combat the agency's "entrenched bureaucracy and infighting."
But Goldberg has "willfully side-stepped both Massachusetts law and any process at all" by suspending O'Brien, she said in the complaint. State law does not give Goldberg the authority to suspend a commissioner, she said.
Goldberg does have the power to remove a commissioner she appointed if the commissioner "is guilty of malfeasance in office; substantially neglects the duties of a commissioner; is unable to discharge the powers and duties of the office; commits gross misconduct; or is convicted of a felony," according to state law.
Steve Hoffman, who served in the role before O'Brien, surprised the public when he resigned in spring 2022. There is a "playbook" at the CCC where "baseless allegations" are asserted with the intention of causing lengthy investigations "that were designed to force resignations," O'Brien said in the complaint. She said that there were unsubstantiated allegations made against Hoffman and that a CCC employee told her that she would be "Hoffman 2.0."
"Chair O'Brien, like her predecessor, has been subjected to the making of false and defamatory allegations against her, all made in an effort to force her removal," O'Brien said in the complaint.
Newsletter Signup
Stay up to date on all the latest news from Boston.com