Local News
Starved dogs from Roxbury are back on their paws and ready to be adopted
"We're looking for some really special adopters for these really special dogs."
Months after Boston police found a couple of neglected pitbull terrier mixes at the home of a Roxbury woman who was later charged with animal cruelty, the dogs are on the mend and ready to meet their forever families.
Lakeida Burris officially surrendered Remy to the MSPCA on Sept. 25, but the 4-year-old dog had been in the shelter's care since July, along with 3-year-old Jobee, who had what Angell Animal Medical Center doctors described as the worst case of intentional starvation they had ever seen.
Boston police arrested Burris in August, weeks after she abandoned Jobee near a dumpster, having intentionally starved the dog to the brink of death, authorities said.
Burris was previously charged with animal cruelty in May 2022 after another dog she owned was euthanized due to neglect, according to the MSPCA.
Though the MSPCA has shared much about Jobee's miraculous recovery, the rescue emphasized that Remy has also needed a lot of love and care after enduring such suffering.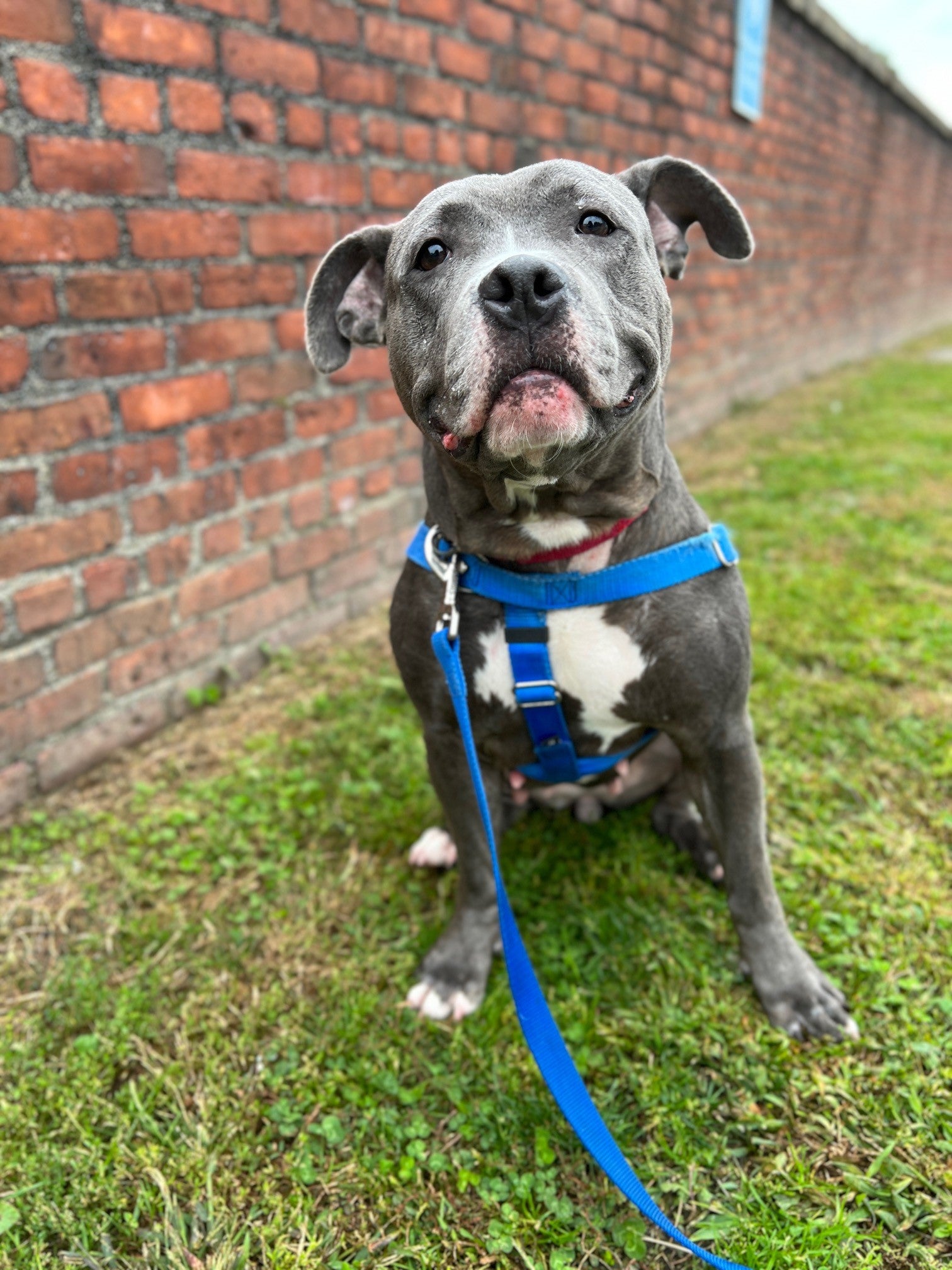 "Remy was underweight when she came to us, although not nearly as underweight as Jobee," said Mike Keiley, MSPCA-Angell director of adoption centers and programs, in a statement. "We use a scale of one to nine to evaluate dogs' body fat, and Remy was only a two."
The MSPCA set Remy up with a refeeding plan and treated some skin issues she had, Keiley said. "She's in a much better spot now."
Searching for their perfect humans
"Remy is a wonderful example of dogs' resiliency and ability to overcome what they've experienced in the past and open their hearts to new humans," the MSPCA noted in a Facebook post. "This good girl has an enthusiasm for life that is contagious – everywhere she goes she makes a new friend and leaves them with a big smile on their face.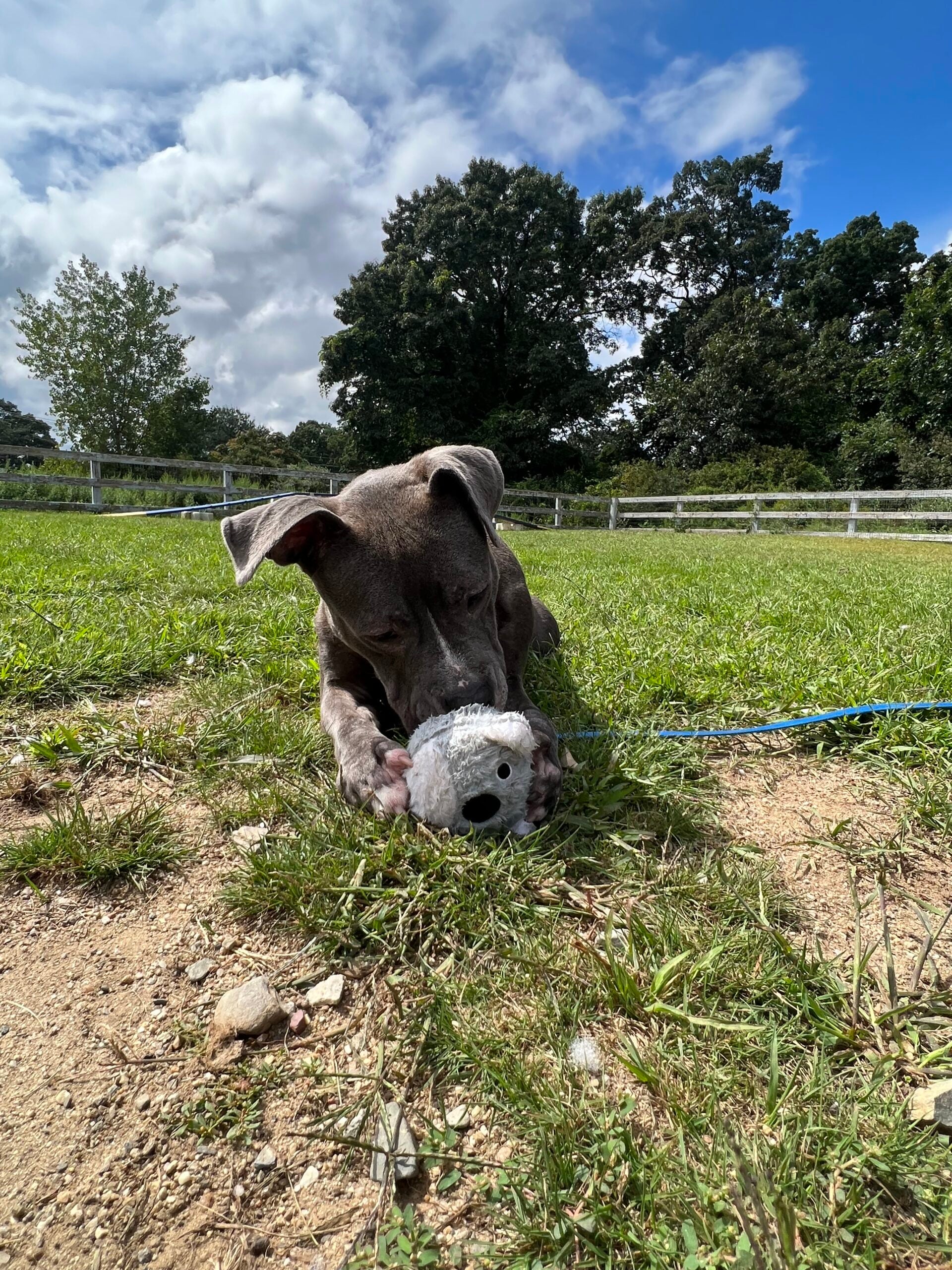 "The perfect balance of energy and snuggles, Remy could make a great adventure buddy and double as your next couch potato best friend," the post continued. "Remy may be able to live with another polite dog friend, and she would [like to] live with some kids of her very own."
Anyone interested in adopting Remy may submit an inquiry form at mspca.org/remy or stop by the Boston Adoption Center to speak with staff during open hours, Tuesday through Sunday from noon to 3 p.m.
As for Jobee, staff at the Nevins Farm Adoption Center describe him as affectionate and snuggly. Despite all that he has endured, he loves people, the MSPCA said.
Like Remy, Jobee would do well living with children, but he should be the only pet in his new home, the rescue noted.
"We're looking for some really special adopters for these really special dogs," Keiley said. "They're both so cuddly and sweet that we know they'll be the perfect companions for the right people."
Anyone interested in adopting Jobee may apply at mspca.org/jobee. Jobee lives in a foster home, but interested adopters may visit Nevins Farm open hours on Saturdays from noon to 3 p.m. to talk to staff and meet him.
Newsletter Signup
Stay up to date on all the latest news from Boston.com