Local News
Judge finds fatal police shooting in Cambridge of UMass Boston student was justified
Sayed Faisal, a 20-year-old Cambridge resident, was fatally shot by a Cambridge police officer in January.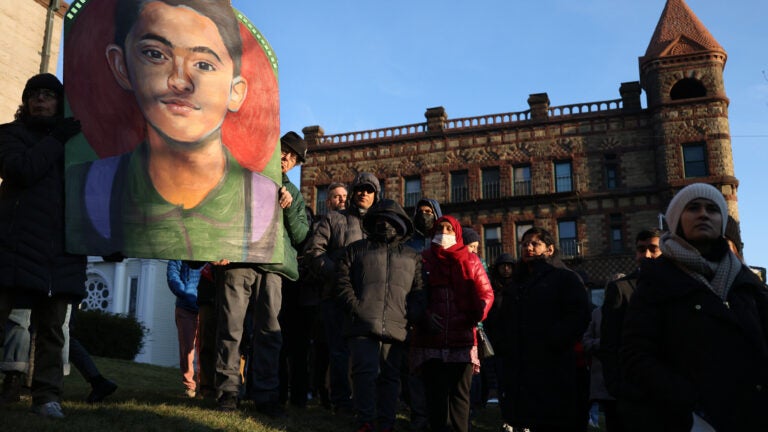 The January fatal shooting of a UMass Boston student by a Cambridge police officer was justified and did not constitute a criminal act, a judicial inquest has found.
The Middlesex County District Attorney's office released the report from the independent investigation on Thursday. Sayed Faisal, a Cambridge resident, was fatally shot by officers on Jan. 4 when police responded to a 911 call reporting a man, later identified as Faisal, jumping out of an apartment window with a knife and cutting himself. Police have said that the 20-year-old was fired on after he approached responding officers with the knife and after a "less-than-lethal sponge round" failed to de-escalate the situation.
Faisal's family has said the 20-year-old had no history of violence and no record "of any kind" with law enforcement before the deadly Jan. 4 confrontation.
According to the inquest report, the pursuit of Faisal by Cambridge officers lasted about ten minutes around several blocks of Cambridgeport, during which the 20-year-old never responded to any of the requests to stop or put down the knife.
When Faisal began to approach Cambridge Police Officer Liam McMahon holding the knife out after a failed attempt by other law enforcement officers to use a "less-than-lethal sponge round," he yelled, "Drop the knife, don't make me do this," before firing his service weapon six times at the 20-year-old, according to the inquest.
Judge John Coffey wrote in the report that McMahon's decision to fire at Faisal was "objectively reasonable":
Officers had been pursuing Faisal through Cambridge streets for approximately ten minutes, during which time Faisal was cutting himself with a knife with a foot-long blade. Faisal never responded to the officers' commands to stop and drop the knife, and Faisal refused to engage with any of the officers' attempts to communicate with him. Faisal was not subdued or seemingly affected by the less-lethal shot, and instead turned and walked directly toward Officer McMahon while holding the knife out towards him. At the moment that Officer McMahon fired his weapon, a reasonable law enforcement officer in the same position would reasonably believe that he, along with his fellow officers and others, were in imminent danger of being seriously injured or killed.
During the inquest, which was conducted in May, the court heard testimony from 29 witnesses, conducted an in-person viewing of the shooting scene, and 53 exhibits were admitted into evidence, according to the DA's office.
The court's findings come months after frequent demonstrations from protesters, with community members calling on Cambridge officials to release the names of the officers involved and demanding answers from the city. A month following Faisal's death, City officials reiterated a commitment that Cambridge police officers would begin wearing body cameras.
In a statement on Thursday, Middlesex District Attorney Marian Ryan said she accepted the findings of the court and that the report has been sent to Cambridge police "for whatever internal review and action the Department may deem appropriate."
"My condolences have been and remain with the family of Sayed Arif Faisal and those who continue to feel the profound pain of his passing," Ryan said.
Read the full inquest report below:
Report on the Inquest Into the Death of Sayed Faisal by dialynn dwyer on Scribd
Newsletter Signup
Stay up to date on all the latest news from Boston.com