Local News
Divers who drowned off Rockport identified
Front Beach in Rockport is known as a beginner-level diving area, but two reportedly experienced divers drowned there Wednesday.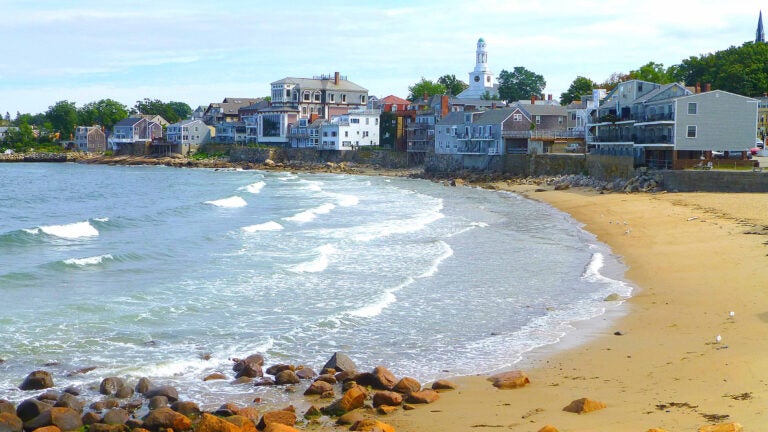 Authorities have identified the two divers who drowned off the coast of Rockport on Wednesday.
The two victims were Alan De Oliveira Leao, 75, of Pepperell and Richard Brady, 78, of Hampton, N.H., according to Rockport Police and the Essex District Attorney's office.
Police received a report of a diver in medical distress on Front Beach just after 11 a.m. Wednesday. Emergency medical aid was administered to Leao by bystanders and first responders. He was brought to a local hospital, where he was pronounced dead.
Police investigated the incident throughout the day, and learned around 3 p.m. that another diver was unaccounted for.
State police, local police, fire department personnel, members of the U.S. Coast Guard, and the crew of the Rockport-based research vessel the Ocean Reporter all set out to find the other diver. A dive team was deployed to search underwater.
Brady was found in the ocean off of Front Beach and pronounced dead.
Officials say there does not appear to be any signs of foul play, but an investigation is ongoing.
"This is a tragedy for the two families who have lost their loved ones," Rockport Police Chief John Horvath said in a statement. "We grieve with both families and send our deepest condolences."
An employee in the Rockport harbormaster's office told The Boston Globe that weather was good on Wednesday. There were clear skies, a light southeast wind, and the water was not choppy.
Front Beach and its next door neighbor Back Beach are popular spots for divers. The two beaches are separated by a small, rocky outcrop. Back Beach is normally a good spot for beginner-level divers, and provides ample opportunities for training and night diving, according to East Coast Divers. Front Beach is known as being more scenic, but both can be hazardous when easterly winds pick up.
"It's a nice, easy entry. It's probably one of the easiest areas you could use in the area," he said. "It's a spot, actually, where a lot of the local dive shops will hold their open water certification classes," Bruce Webber, an experienced diver who lists Front Beach among his favorite spots, told the Globe.
A resident who lives on Front Beach, Joan Brennan Kelley, told the Globe that she witnessed efforts to save Leao and learned why the two divers were in the water that day.
"It was awful, and I was standing out here watching everything, and realized I was standing next to the wife of the other man who was still missing," Kelley told the paper. "She told me they were experienced divers and were testing out their equipment before they went on a dive trip in another country."
A South Boston woman died in July when she had "difficulty" while scuba diving off the coast of Rockport. Sara Elizabeth Nivens had gone diving off a charter boat with her father. Nivens was unresponsive when she surfaced, causing the ship to issue a mayday call.
Benjamin Tatro, a member of the Swanzey, N.H. fire department, died in a scuba diving accident off the coast of Gloucester in May 2018. He got tangled in his own line near the wreck of the Chester A. Poling. Although Tatro was alert when he surfaced, he later died at a local hospital.
Newsletter Signup
Stay up to date on all the latest news from Boston.com